Rescue a Whoodle
Whoodle Puppies for Sale
Whoodle
(Swheat-n-Poo) (Sweatenpoo)
Soft Coated Wheaten Terrier / Poodle Hybrid Dogs
The Whoodle is not a purebred dog. It is a cross between the Soft Coated Wheaten Terrier and the Poodle. The best way to determine the temperament of a mixed breed is to look up all breeds in the cross and know you can get any combination of any of the characteristics found in either breed. Not all of these designer hybrid dogs being bred are 50% purebred to 50% purebred. It is very common for breeders to breed multi-generation crosses.
Recognized Names:
American Canine Hybrid Club = Swheat-n-Poo
Designer Dogs Kennel Club = Swheat-N-Poo
International Designer Canine Registry® = Whoodle
Designer Breed Registry = Sweatenpoo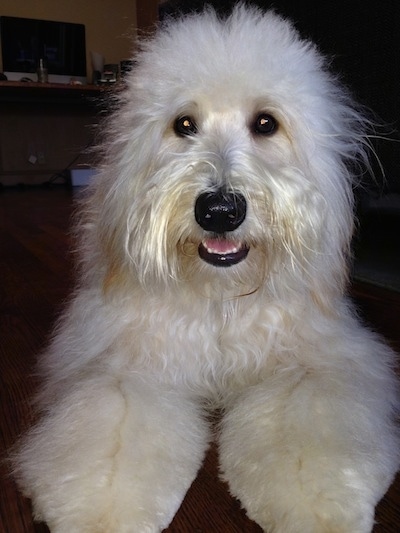 Angus the Whoodle (also called Swheat-n-Poo) at 1 year old—"Angus is a Whoodle from North Carolina Whoodles. He's our second Whoodle, and we're totally partial, but we think Whoodles are the BEST dogs. He's not used for breeding. He's just our family pet. We absolutely adore this dog, and we think that he's a great specimen for this designer mix. In the photo that I'm submitting he's a year and one month old."
ACHC = American Canine Hybrid Club
DDKC = Designer Dogs Kennel Club
DRA = Dog Registry of America, Inc.
IDCR = International Designer Canine Registry®
DBR = Designer Breed Registry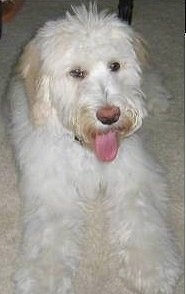 Adult Whoodle (Soft Coated Wheaten Terrier / Poodle hybrid), photo courtesy of Mountain Summit
Samuel the red Whoodle puppy at about 7 months old, photo courtesy of Mountain Summit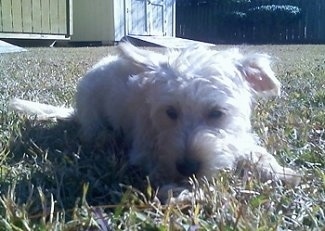 Dixon the Miniature Whoodle at 1 year old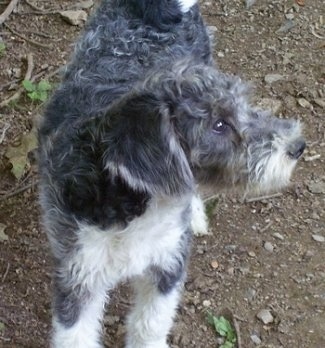 Pixie, a Whoodle puppy is a rare charcoal-gray color. Photo courtesy of Mountain Summit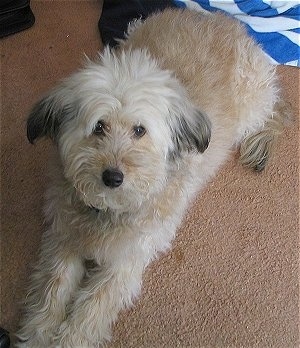 Brodie the Whoodle at 5 years old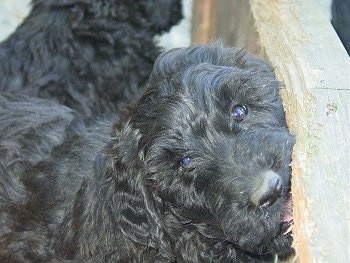 Maggie at 7 weeks
____________________________________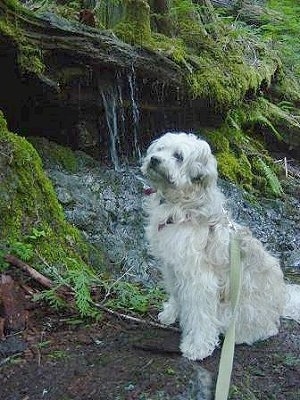 Wheaten / Poodle mix named Marley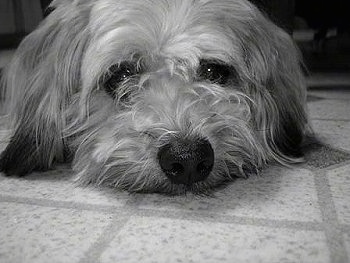 Wheaten / Poodle mix (Whoodle) named Marley
| | | | | | | |
| --- | --- | --- | --- | --- | --- | --- |
| | | | You may also be interested in... | | | |