Rescue a Yorkie Russell
Yorkie Russell Puppies for Sale
Yorkie Russell
(Jorky)
Yorkshire Terrier / Jack Russell Terrier Hybrid Dogs
The Yorkie Russell is not a purebred dog. It is a cross between the Yorkshire Terrier and the Jack Russell Terrier. The best way to determine the temperament of a mixed breed is to look up all breeds in the cross and know you can get any combination of any of the characteristics found in either breed. Not all of these designer hybrid dogs being bred are 50% purebred to 50% purebred. It is very common for breeders to breed multi-generation crosses.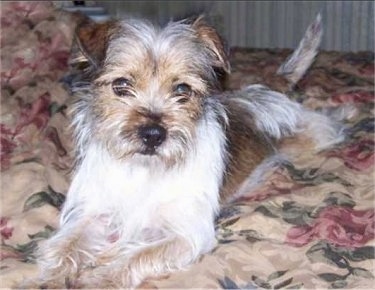 Bo the Yorkie Russell (Yorkie / Jack Russell hybrid dog) at 2 years old
ACHC = American Canine Hybrid Club
DDKC = Designer Dogs Kennel Club
DRA = Dog Registry of America, Inc.
IDCR = International Designer Canine Registry®
DBR = Designer Breed Registry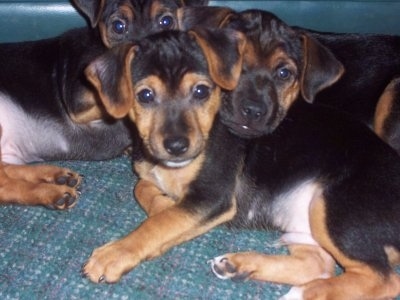 Pippin the Yorkie Russell puppy at 10 weeks old with his littermates—their mom is a Yorkie and dad a Jack Russell. "Pippin is very, very active, but also very, very affectionate. He loves attention and whines A LOT, like a Yorkie ;) He also loves new people and thinks everything is his to play with. Shedding is minimal. We do have a cat and Pippin loves to play with him, but gets jealous when you give the cat attention. He even whines when he sees my husband and me share a kiss or hug and always has to be part of the mix!"
________________________________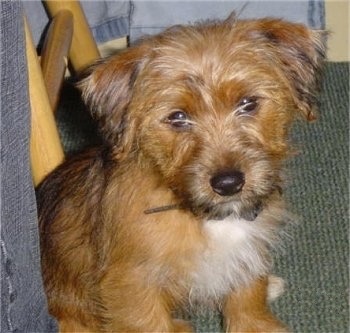 Harvey the Yorkie Russell at 6 months old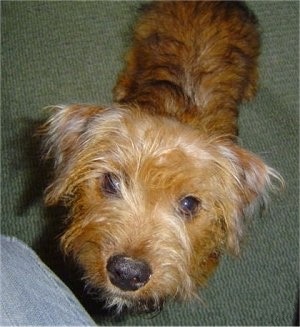 Harvey the Yorkie Russell at 6 months old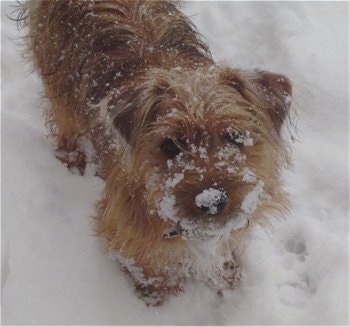 Harvey the Yorkie Russell at 6 months old playing in the snow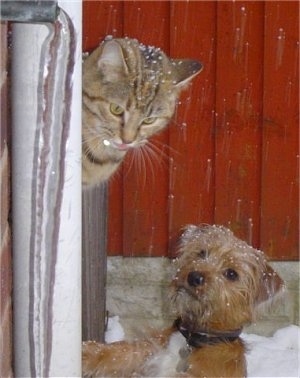 Harvey the Yorkie Russell at 6 months old checking out the kitty cat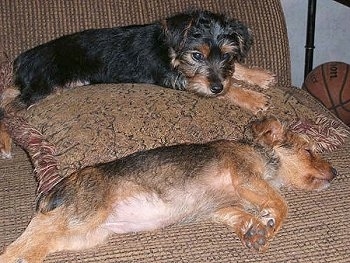 Squirt (front) with her littermate Ponca (back)—they are both Jack Russell / Yorkie mixes.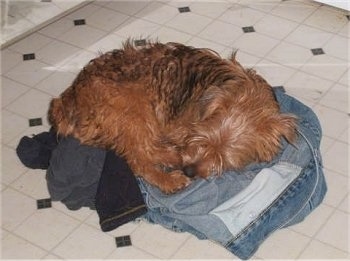 Squirt the Jack Russell / Yorkie cross (Yorkie Russell) at about 6 months old—Squirt is a very loving dog. She follows her mother (a Jack Russell) everywhere and she barks a lot like her daddy (the Yorkie). She is VERY small, which she gets from her daddy. Her other three littermates are a lot bigger than she is. She loves to give kisses and she loves to dig.

Ponca the Jack Russell / Yorkie cross (Yorkie Russell) at 10 months old

Ponca the Jack Russell / Yorkie cross (Yorkie Russell) at 10 months old
| | | | | | | |
| --- | --- | --- | --- | --- | --- | --- |
| | | | You may also be interested in... | | | |
Small Dogs vs. Medium and Large Dogs