Boston Terrier Pictures
Page 1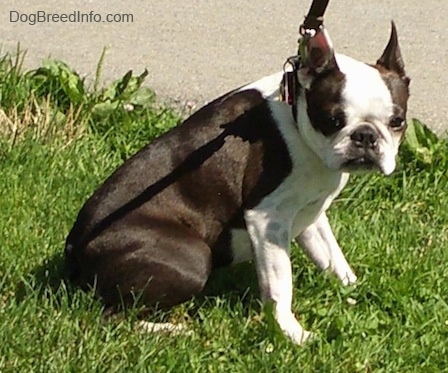 Oreo the Boston Terrier at 1 year old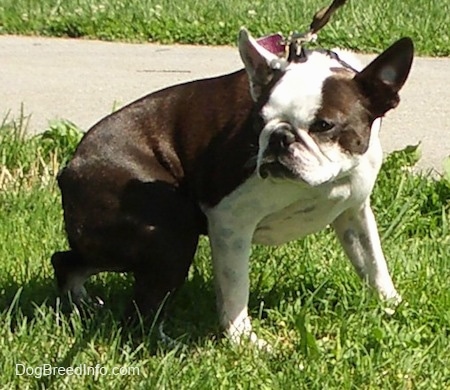 Oreo the Boston Terrier at 1 year old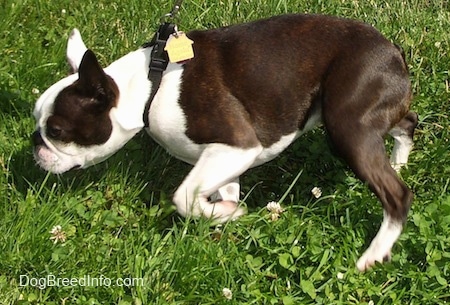 Oreo the Boston Terrier at 1 year old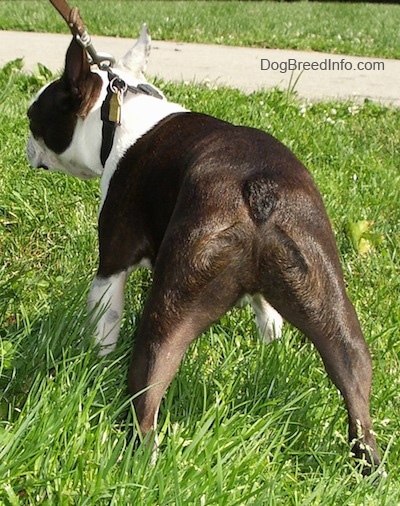 Oreo the Boston Terrier at 1 year old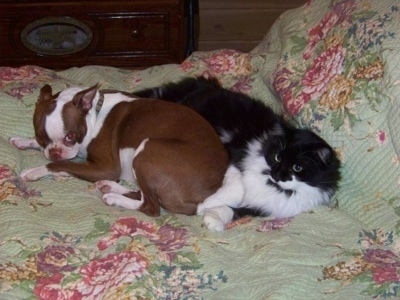 "Daisy the Boston with Sylvester the cat—these two wrestle all the time. Daisy grabs Sylvester the cat by the tail and drags him around the room. This picture was a rarity!"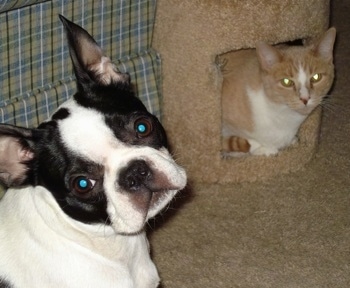 "I'd like to thank your website for helping me choose the perfect companion for me. I took your dog breed quiz and found the type of dogs I wanted were not suited for my lifestyle or living arrangements. However, the Boston Terrier was. Initially, not being a fan of the Boston, I began to research the breed, purchased a few books then found a reputable breeder. Then, 8 weeks later, I had Maya. Now, I could not imagine having another dog, or breed for that matter. Maya is 9 months old in this picture. She is a purebred Boston and my new best friend. Maya is hanging out with her buddy Kiko, one of my rescue cats."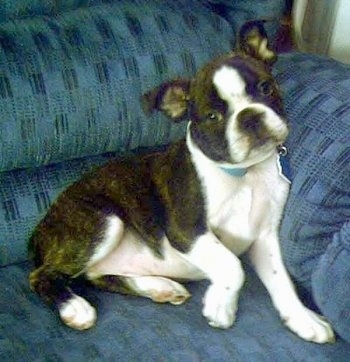 Chance, the Boston Terrier puppy at 11 weeks old—"I lost two dogs within four days of each other, that devastated me so much. I needed the therapy so I got Chance. He's helped me so much in dealing with losing my dogs; he takes my mind off of missing them. Chance is so sweet and super smart. He's already leash trained and is great with his housebreaking. Chance is my baby and I love him so much! I have a lot of fun playing with him and he loves his many toys! He definitely keeps me busy!"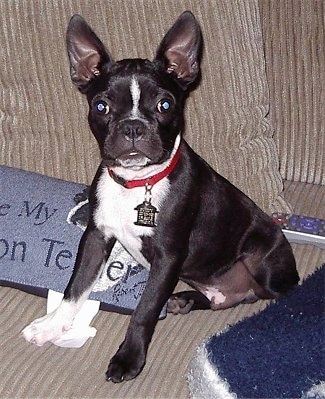 Buddy the Boston Terrier at 1 year old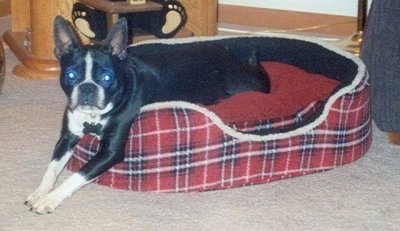 Hunny the 5-year-old Boston Terrier loves everyone and everything!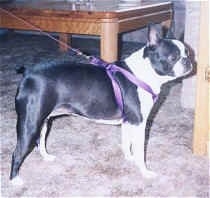 Cleo the Boston Terrier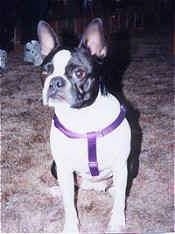 Cleo the Boston Terrier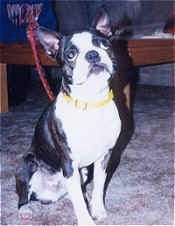 Champ the Boston Terrier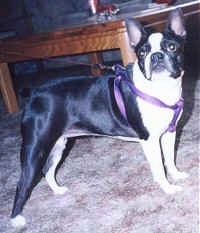 Cleo the Boston Terrier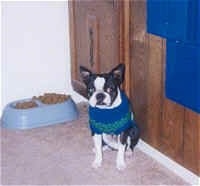 Champ the Boston Terrier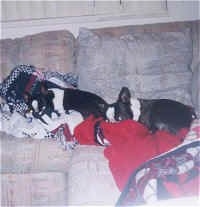 Champ and Cleo napping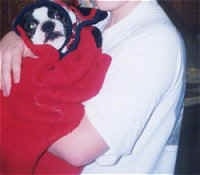 Champ after a bath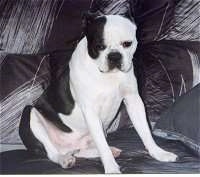 Tiny the Boston Terrier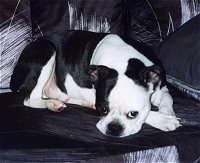 Tiny the Boston Terrier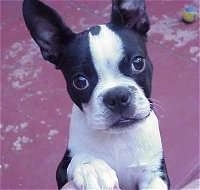 Diego the Boston Terrier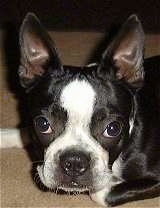 Rocky the Boston Terrier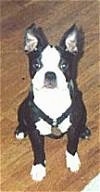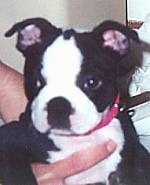 This is Bunny as a puppy. She is 10 weeks old in the second picture.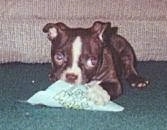 This is Jake as an 8-weeks-old puppy. Jake is Bunny's daddy.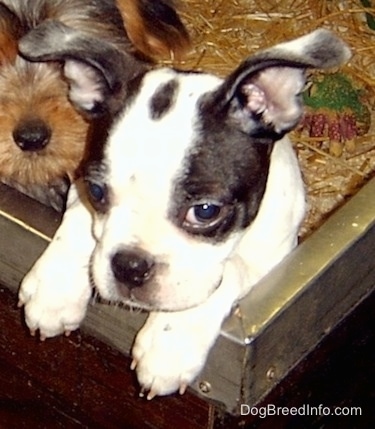 Boston Terrier puppy