Rescue a Chi-Poo
Chi-Poo Puppies for Sale
Chi-Poo Pictures
(Wapoo) (Chipoo) (Chi Poo) (Poochi) (Poo-Chi) (Choodle) (Chipoodle)
Chihuahua / Poodle Hybrid Dogs
Page 2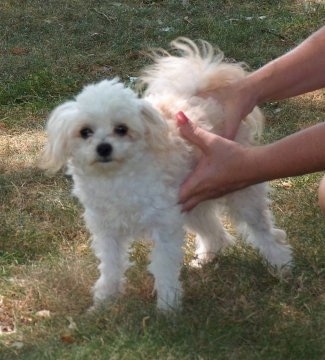 Cooper the Chipoo has wavy hair that is more like a Poodle's than Chihuahua hair. Photo courtesy of Marilace Puppies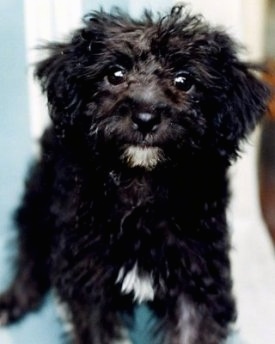 Puddles as a puppy
________________________________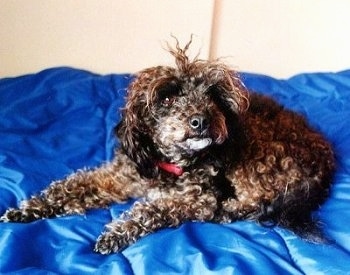 Puddles at 5 years looking rather "scruffy"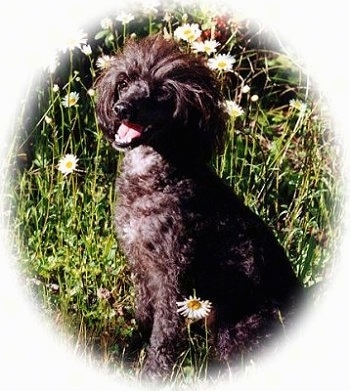 Puddles right after a trip to the groomer
________________________________
Megan, a 10-year-old Chi-Poo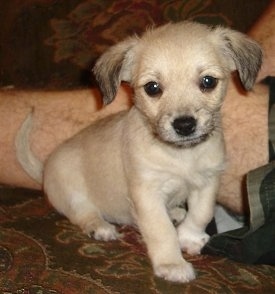 Peanut as a young puppy—her mom is a Poodle and her dad is a Chihuahua.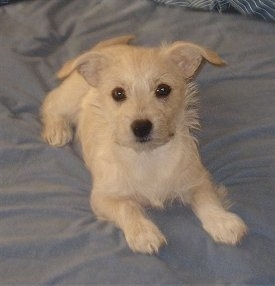 Peanut growing up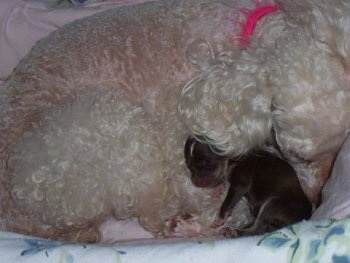 One-day-old Chi-poo puppy named Oreo—the mama is a Toy Poodle named Lacy, the daddy is a Chihuahua named Chocolate.
One-day-old Oreo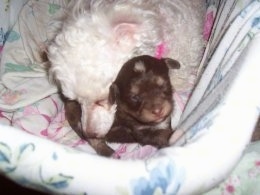 Oreo at 18 days old with his mom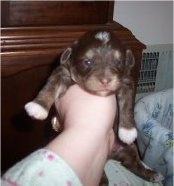 Oreo at 18 days old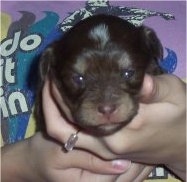 Oreo at 18 days old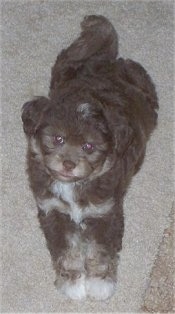 Oreo the Chi-Poo at 7½ weeks old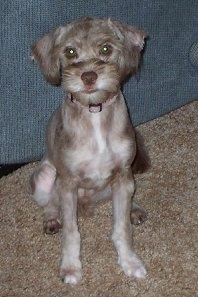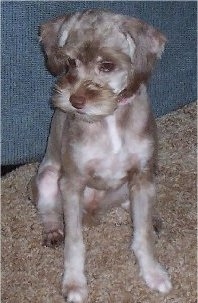 Oreo at 5 months old—"He just got a new summer clip. His hair is straight and same the texture as his daddy the Chihuahua , but it grows like his mama the Poodle. A Poodle cut doesn't work on him, because he has no curls. So we went with more a terrier style cut. He thinks he is mighty handsome though; he has really been strutting his stuff since he got his haircut. Or maybe he just feels so much better getting rid of all that hot hair!"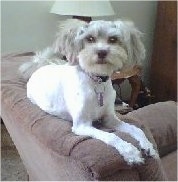 Oreo the Chi-Poo all grown up at 2 years old—"I have to say that he is the best dog I have ever had. VERY smart and quite the character. He loves to have his picture made. Every time I get the camera out I have to take his picture, too. He won't have it any other way."
Small Dogs vs. Medium and Large Dogs