This is where the content before the ad goes.
Rescue a Dachshund
Dachshund Puppies for Sale
Dachshund Pictures
(Standard Dachshund) (Miniature Dachshund) (Toy Dachshund) (Kaninchen) (Doxie) (Wiener Dog) (Little Hot Dog) (Hotdog Dog) (Sausage Dog) (Long Dog) (Little Burrow Dog) (Earth Dog) (Badger Dog) (Dackel) (Teckel) (Tekkel Doxie) (Bassotto) (Sosis) (Worshond) (Perro Salchicha) (Taksis)
Page 5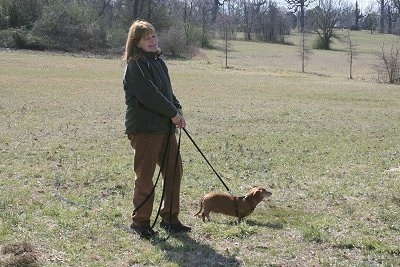 Margo with her Dachshund, Weezil, who just got her tracking certificate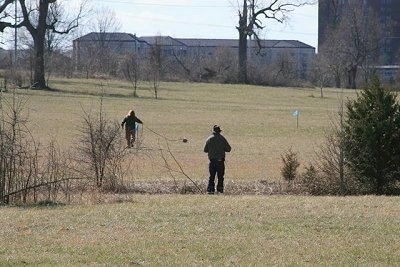 And they're off!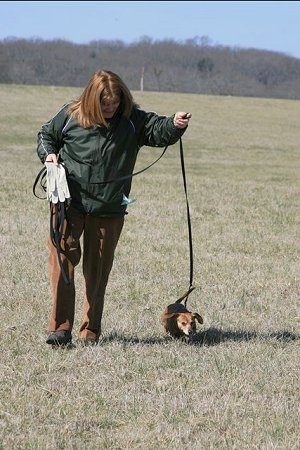 He did it! Weezil found the glove! And earned his tracking certificate!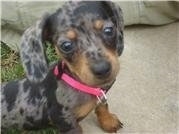 "This is Precious. She is a dapple-colored miniature Dachshund. She was only a month or two in the picture. She's bigger now, about 4-5 lbs. Very hyper, but very sweet. If she plays too rough and nips you, she gets sad and kisses you. She's a great dog, though at about 1 year old she still has accidents. She does try very hard to be good, though."
Small Dogs vs. Medium and Large Dogs
Why did my dog's nose turn from black to pink?
Dachshund Dogs: Collectable Vintage Figurines
.