French Bulldog Pictures
(Bouledogue Francais) (Frenchie)
Page 1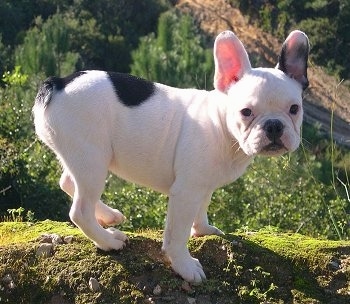 Rosa the French Bulldog can do retrieving until she is worn out. She has a very strong grip on things, even if she needs to jump into the air to get them. She is extremely loyal and affectionate. She is excellent with children.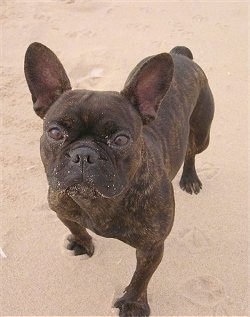 Mimi the French Bulldog is a very athletic, calm and gentle female. She is sometimes scrappy with other dogs, even if they are very big. She can walk/run 6 miles (10.8 km) on the beach, chasing seagulls. She is excellent with children.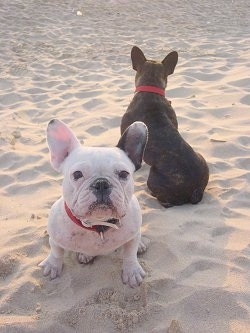 Mimi (back) and Rosa (front) (rose in Portuguese)—while a lot of Frenchie owners say their dogs cannot swim, Mimi and Rosa's owner reports that both can swim and considers them to be very sporty for their size. Both dogs reside in Portugal.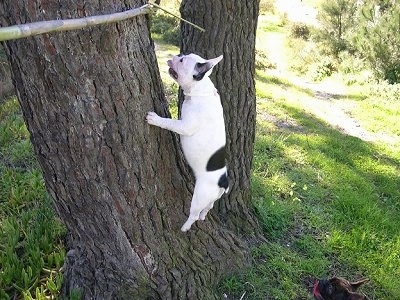 Rosa the white and black French Bulldog climbing up a tree.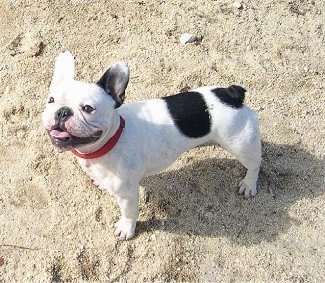 Rosa the white and black French Bulldog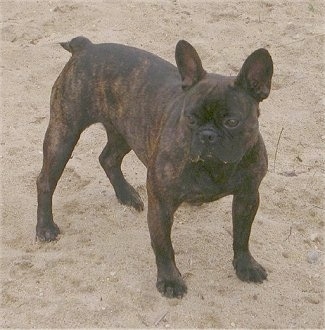 Mimi the brindle French Bulldog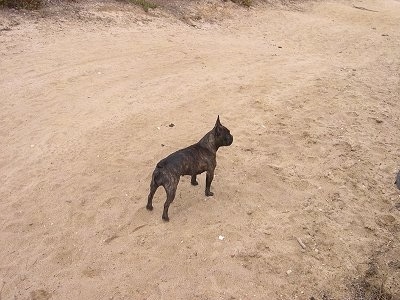 Mimi the brindle French Bulldog