German Sheprador
German Shepherd / Labrador Retriever Hybrid Dogs
Information and Pictures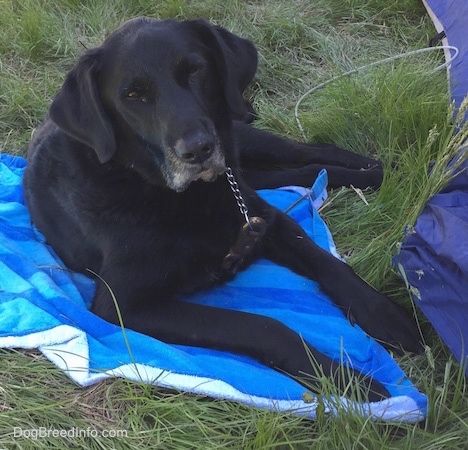 Bailey the 3/4 Labrador Retriever / 1/4 German Shepherd mix at 9 1/2 years old. His dad was a black Lab and his mom was a half Lab half German Shepherd mix.
Other Names
Labrashepherd
Sheprador
Description
The German Sheprador is not a purebred dog. It is a cross between the German Shepherd and the Labrador Retriever. The best way to determine the temperament of a mixed breed is to look up all breeds in the cross and know you can get any combination of any of the characteristics found in either breed. Not all of these designer hybrid dogs being bred are 50% purebred to 50% purebred. It is very common for breeders to breed multi-generation crosses.
Recognition
DRA = Dog Registry of America, Inc.
IDCR = International Designer Canine Registry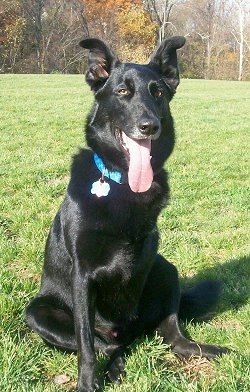 "This is my adopted dog Sam. He is a German Shepherd / Black Lab mix. He is missing his left front leg. I found Sam at a rescue when he was ten months old and it was love at first lick! He has been with us for two and a half years now and sleeps in my bed every night—he's definitely a mamma's boy. Sam loves swimming, playing tennis, basketball and soccer. He runs like the wind! Sam is spoiled rotten and since I am a massage therapist, he gets a bedtime massage every evening. Very smart, protective, loving, devoted, patient, obedient. He is the perfect dog and a blessing to have in my life. He is my canine soul mate."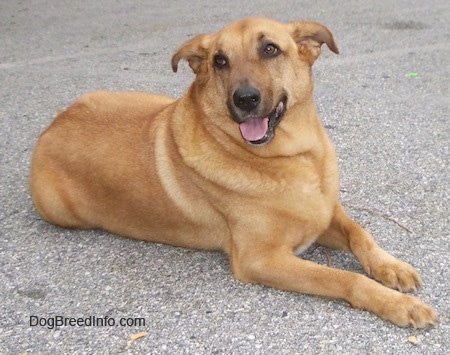 Mitch the Labrador Retriever / German Shepherd mix at 8 years old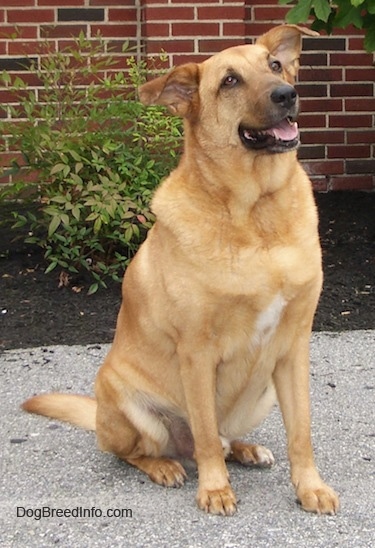 Mitch the Labrador Retriever / German Shepherd mix at 8 years old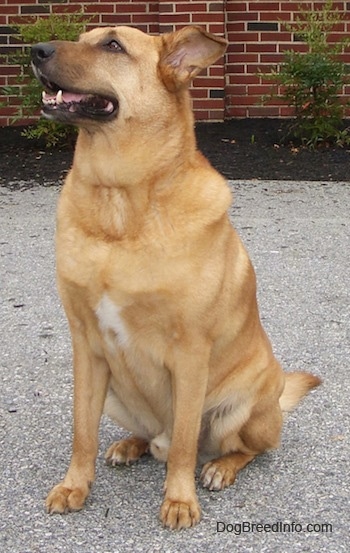 Mitch the Labrador Retriever / German Shepherd mix at 8 years old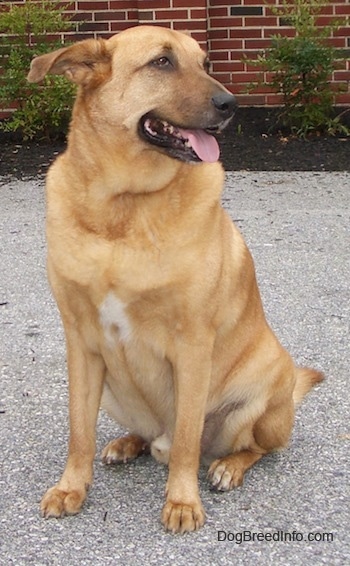 Mitch the Labrador Retriever / German Shepherd mix at 8 years old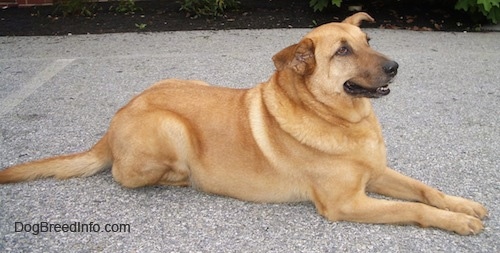 Mitch the Labrador Retriever / German Shepherd mix at 8 years old