ACHC = American Canine Hybrid Club
DDKC = Designer Dogs Kennel Club
DRA = Dog Registry of America, Inc.
IDCR = International Designer Canine Registry®
DBR = Designer Breed Registry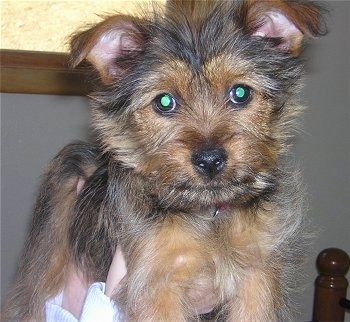 Macy the Brussels Griffon / Yorkie hybrid (Griffonshire) at 3 months old—"She is very sassy and has the brain of a Yorkie. She enjoys playing with her 3 best friends: Becca, a 7-week-old Pug; Sophie, a 9-week-old Shih-Tzu; and Chloe, a 10-month-old Tabby cat."
________________________________________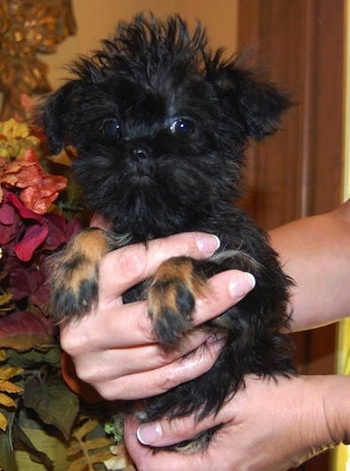 "I have a really unique hybrid Griffonshire. Her name is Izzabella (Izzy for short). She looks like a mini Chewbacca and Gremlin. She's 2.3 lbs. at 6 months and we expect her to stay small. We can't take her anywhere without people stopping us to comment on how cute she is. It's actually amazing. She's very spoiled, and has her own wardrobe closet full of dresses!"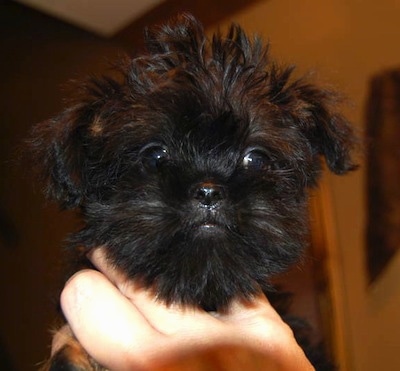 Izzabella (Izzy for short) the Griffonshire as a puppy at 6 months old, weighing 2.3 pounds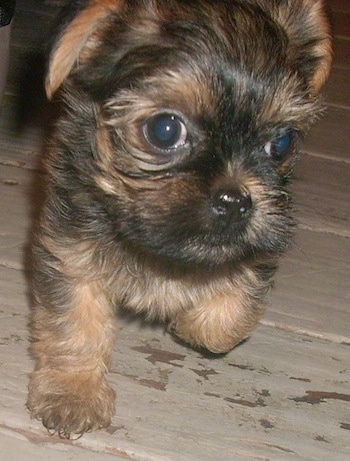 "This is my Griffonshire Gracie; we also call her a Yorkie-ffon. She is 7 weeks old in this pic and less than 2 lbs. Her mommy is a 6-lb. Brussels Griffon, and her daddy is a 2-lb. Yorkie. She has bundles of energy and the cutest personality ever."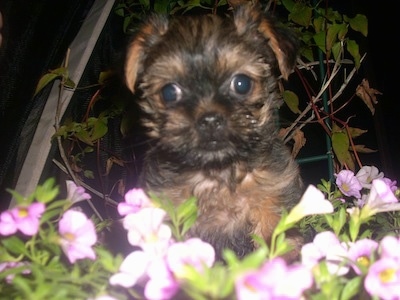 Gracie the Griffonshire puppy at 7 weeks old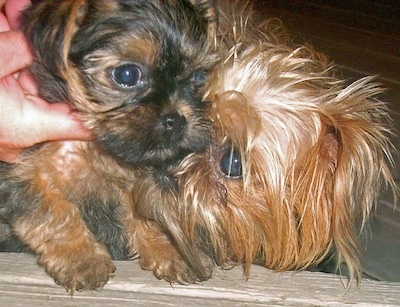 Gracie the Griffonshire puppy at 7 weeks old with her purebred Yorkshire Terrier mother