German Shepherd Dog Pictures
(Alsatian) (Deutscher Schaferhund) (GSD) (German Shepherd)
Page 6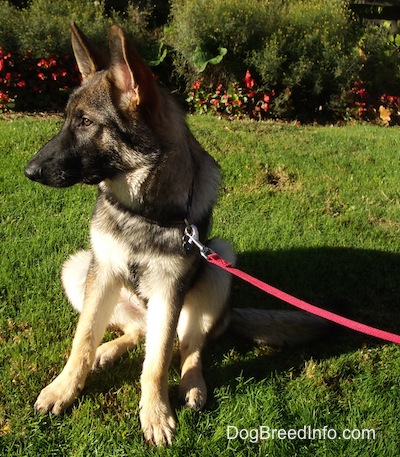 Oliver the German Shepherd puppy at 18 weeks old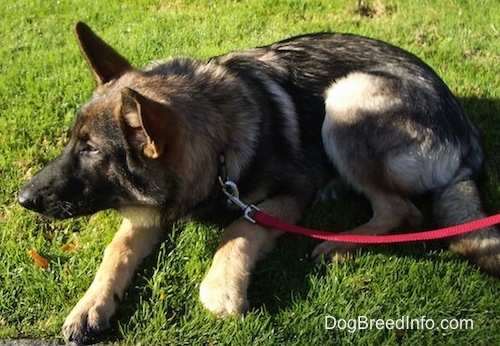 Oliver the German Shepherd puppy at 18 weeks old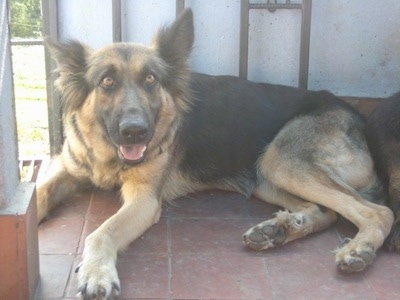 "Dixy is a pure GSD breed. Her parents May and June came to Nepal from Japan. My Japanese friend gifted me with Dixy at the age of 1 and a half months. She is very friendly to every person who comes to my house. She likes to sit beside me all the time. Early mornings she likes to drink half a liter of cow's milk, at around 11 a.m. she eats her morning meal of rice with chicken and in the evening she loves to have bread and soup. She enjoys chewing bones all of the time."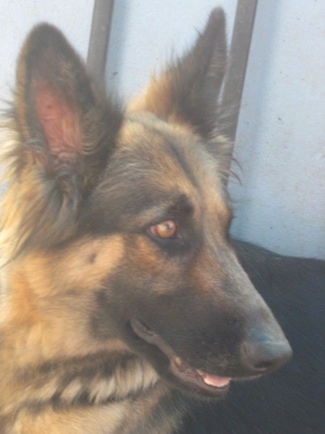 Dixy the purebred GSD living in Nepal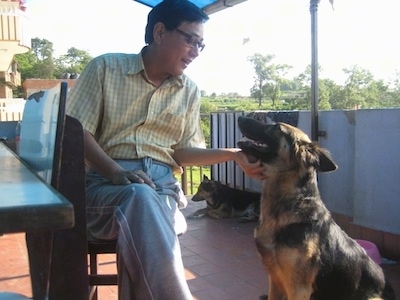 Dixy the purebred GSD living in Nepal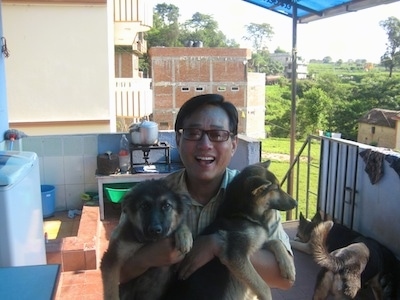 German Shepherd puppies living in Nepal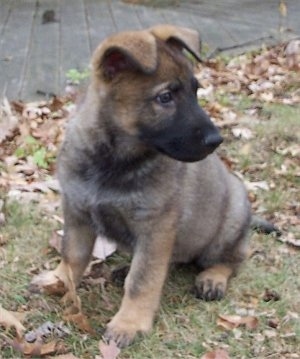 Sienna the German Shepherd puppy at 2 months old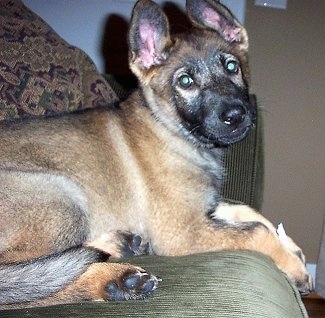 Sienna the German Shepherd puppy at 3 months old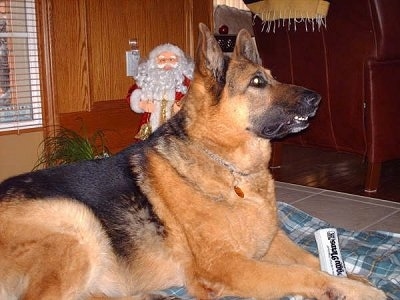 "We are currently owned by a beautiful twelve-year-old girl named Beau. Beau is trained in protection and obedience. She is a bit overweight due to her hip dysplasia, but still maintains her amazing personality and quality look of a Shepherd. Beau loves to play in the snow or in her kiddy pool in the summers. She is a very active old girl. She is super friendly and just strives on attention. Beau has three siblings, which happen to be cats. She loves to curl up with the cats in the living room to take a nap."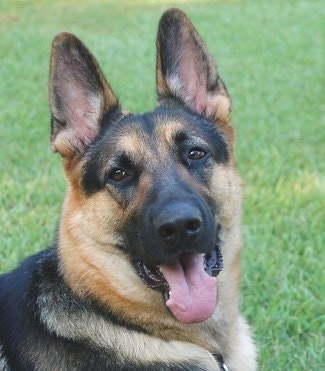 Missile the German Shepherd Dog at 2 years old—"She has her Canine Good Citizen and AKC Companion Dog title. She is currently training for her CDX, has won a few blue ribbons in conformation, and just began Schutzhund training."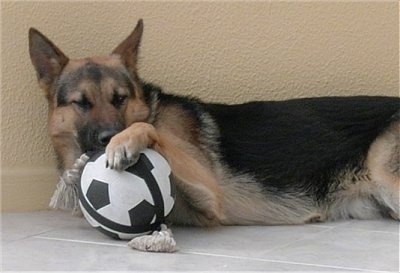 Kaizer the German Shepherd Dog at 3 years old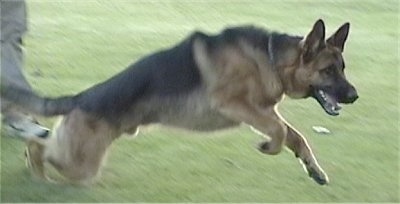 Rex the GSD at 3 years old, on the GO!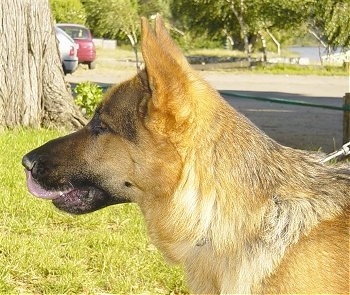 Apollo the GSD—"He is very clever and energetic. He weighs 85 pounds and his height is 26 inches."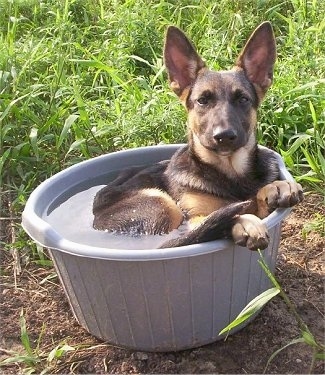 Ruby the German Shepherd Puppy cooling off in a bucket of water
Bruno the German Shepherd puppy at 4 months old curious about the camera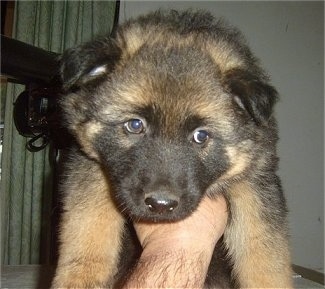 Pastorzinho the German Shepherd Puppy from Brazil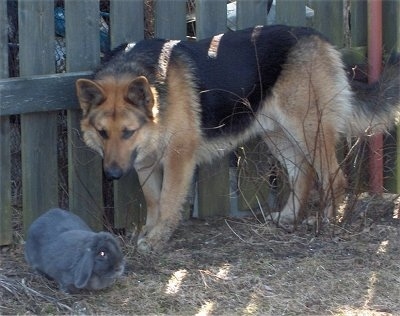 Lazer the German Shepherd and his girlfriend the dwarf rabbit