German Shepherd Dog Pictures
(Alsatian) (Deutscher Schaferhund) (GSD) (German Shepherd)
Page 1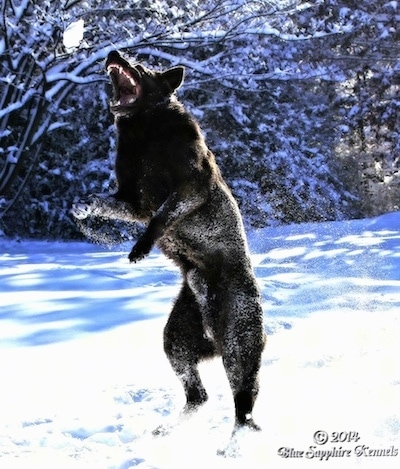 Smokey aka "Blue Sapphire's Touch of Gray" the blue German Shepherd Dog at 4 years old catching snow balls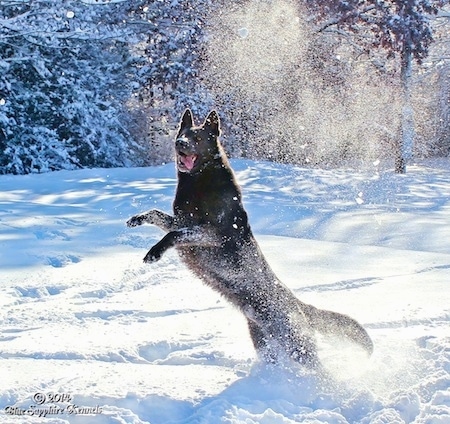 Smokey aka "Blue Sapphire's Touch of Gray" the blue German Shepherd Dog at 4 years old catching snow balls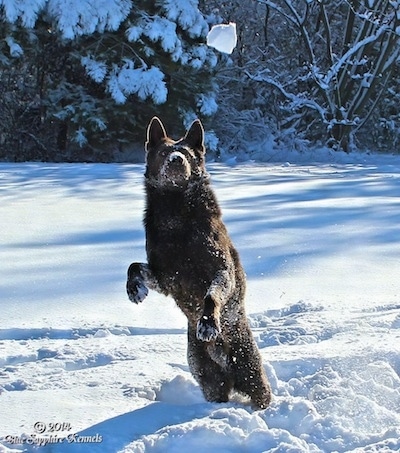 Smokey aka "Blue Sapphire's Touch of Gray" the blue German Shepherd Dog at 4 years old catching snow balls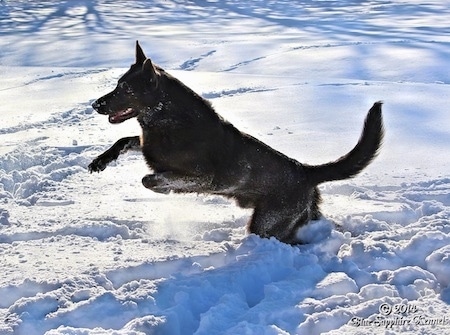 Smokey aka "Blue Sapphire's Touch of Gray" the blue German Shepherd Dog at 4 years old catching snow balls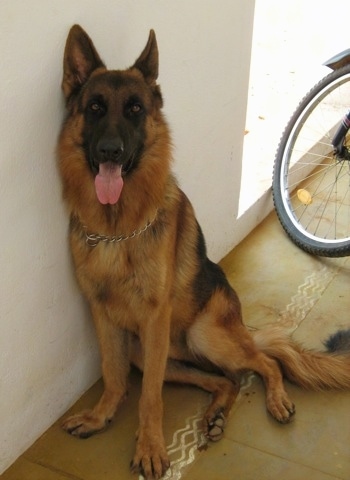 "This is Mike, my purebred German Shepherd from India at about 18 months. His father and mother are imports from Germany. When he came to my house at 5 months, he considered himself to be top dog. But I started reading from DBI and Cesar Millan and now I've established my alpha position in the pack. He always heels by my side and listens to all MY commands. I take him on long walks—about 30 mins daily in the morning and a short stroll in the evening. He welcomes strangers but he is a little aggressive with other dogs. He loves to go in the car, sitting in the backseat. He hates having a bath though I bathe him only once a month. He is considered to be one of the most purebred GSDs in the city because of his lineage. He is never aggressive when you take his food bowl, even when he is eating. He is very loyal to me because I heard him growling at a guy who was shouting at me one day. I think he is a very balanced canine."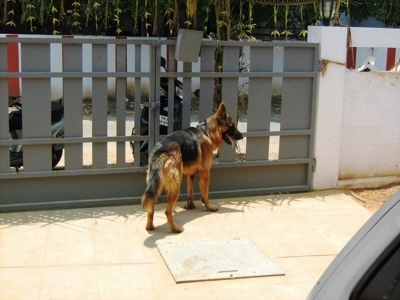 "Mike, my purebred German Shepherd from India at about 18 months."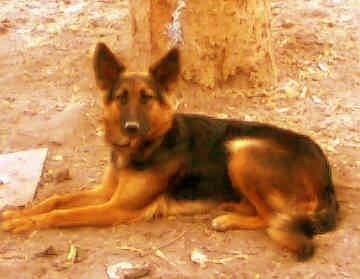 "Lattifah is my 2-year-old female German Shepherd Dog from Kenya, Africa. She is very loyal and protective with high intellect."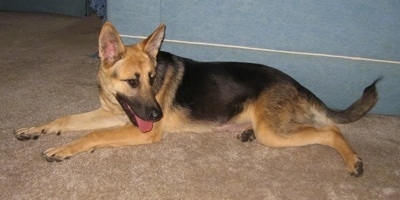 "This is Victoria, a German Shepherd Dog I rescued from the county animal control. She lives with me in Tampa, FL, and keeps me company while I study away in medical school."
"I took this picture when I first got her and she was 6-8 months old. She's had the best temperament from day one. I am a BIG fan of Cesar Millan and had already read his first book and watched his show all the time before I got Victoria. I have since read two more of his books and couldn't be happier with the results I've gotten following his method. I look back on some of the dogs I've owned over the years and mistakes I've made, and I sometimes feel guilty I didn't know then what I know now, but I hope they can forgive me from doggie heaven."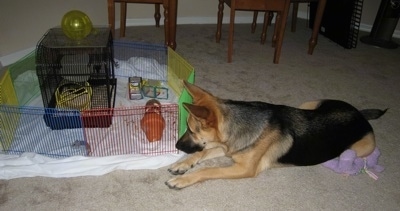 "Victoria lives with me in a condo with no backyard, but she has a LOT of neighborhood friends and really enjoys the dog park and our long walks and hikes."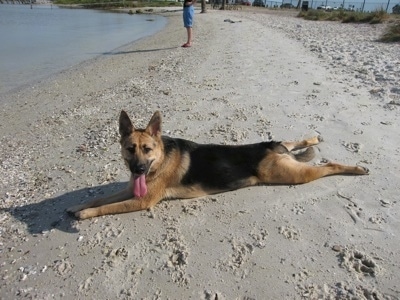 "I took this picture when she was just under 2 years old. As you can tell from the picture, she's a great companion and loves going anywhere with me. Even though she doesn't like to swim, she loves the beach. In this picture she was at the dog beach in Tampa, FL. All day cruise ships pass along the beach on their way out to sea and at night we see Devil Rays swim into the bay in a line."
"Victoria gets along great with other dogs, even though she loves to be the center of attention. She will walk up to strangers as they give commands to their dogs, force her way to the front, and obey all the commands to show what a great dog she is, completely ignoring the other dogs!"
"Even though she is pretty small for her breed (65 lbs. on a bad day), she has great guarding instincts and loves being with friends and family."
"We follow Cesar Millan's methods in great detail, but Victoria is so smart she knows what the rules are and I've had VERY few problems with her. She gets to walk with me off leash wherever we are allowed and does great. Even though she sheds more than I would like, I can see myself staying with this breed for a long time!"
"One odd quirk is she just LOVES visiting the vet. She has an amazing tolerance for pain (she thinks a shot is a way of petting), and thinks the whole visit is some reward where she gets to meet new people and be the center of attention, and she doesn't get what the fuss from the other dogs is about."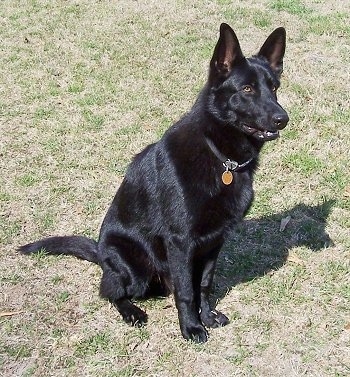 "Hi, I am Max. I am an 8-month-old black Czechoslovakian (German) Shepherd. I was imported in because I was bred specifically to have a much more level back and hind. I love to fetch, and drag my buddy Chloe around when she holds on to my ropes. I am energetic and love my mom and dad, and other dogs! This is me playing at a field in my local dog park!"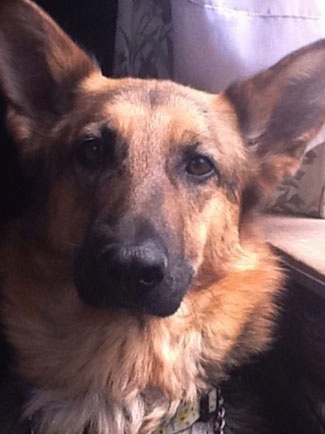 Bella the German Shepherd at 2 years old—"Bella and her brother were found after being abandoned on a ranch in central Colorado. A family found her in an abused state, with scars on her feet from being chained. The family brought her home and cared for her, but could not afford medical bills. My mom and I saw an ad in the paper for her, and decided to go see. When we arrived Bella was extremely skittish and would come nowhere near us or the owners. She was extremely undernourished, and the woman told us it is because Bella had worms, and the family was unable to afford the vet bill. We bought Bella simply because of the lack of medical attention. Now, a year and a half later, we have worked with Bella, and she has become the most loyal, beautiful and loving animal our family has ever owned."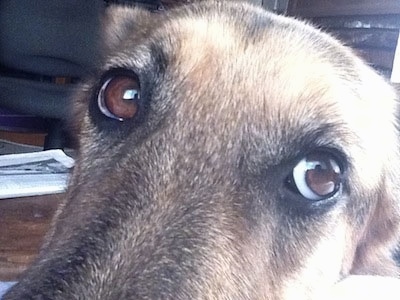 Bella the German Shepherd at 2 years old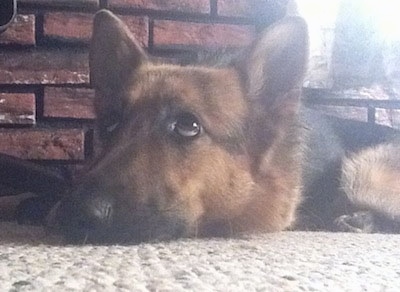 Bella the German Shepherd at 2 years old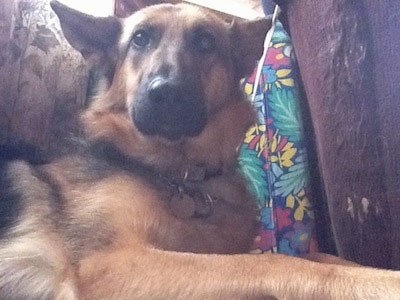 lla the German Shepherd at 2 years old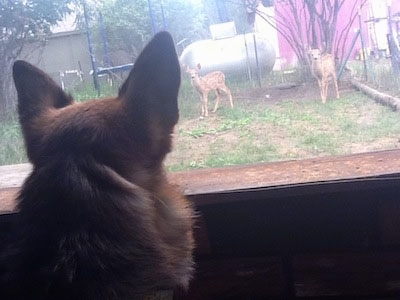 Bella the German Shepherd at 2 years old watching the deer outside the window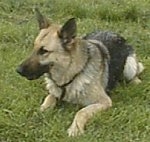 Kimara Star of Selene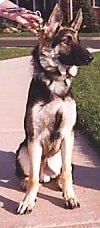 Jazzy Jazz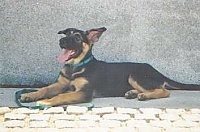 Grace Flores at 8 months old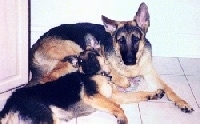 Kaya and Goofy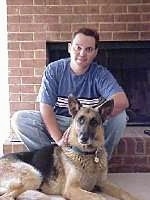 Toby and his Owner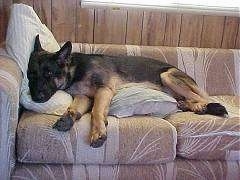 Ray at 3 years old
Zorago German Shepherd Dogs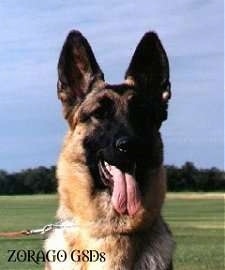 Zorago German Shepherd Dogs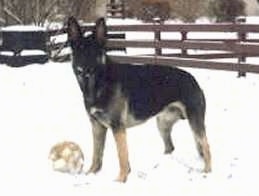 Kews Little Anglo-Saxon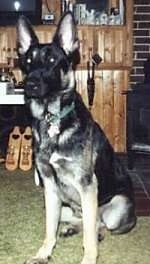 Kews Little Anglo-Saxon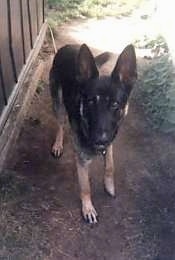 Kews Little Anglo-Saxon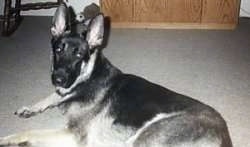 Kews Little Anglo-Saxon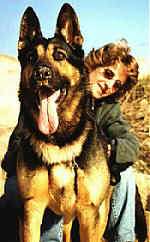 Doggy the GSD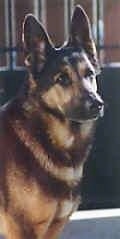 Doggy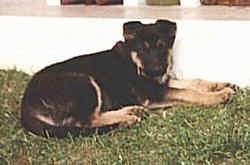 Doggy as a puppy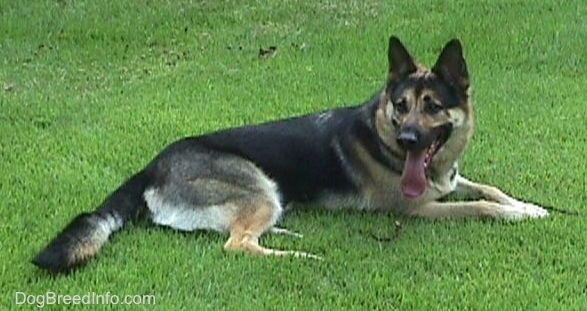 "Hi, my name is Caesar."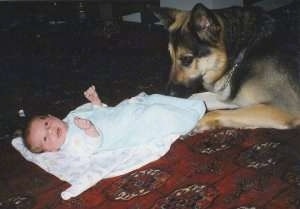 German Shepherds love their families.