Great Dane Pictures
(Deutsche Dogge) (German Mastiff)
Page 2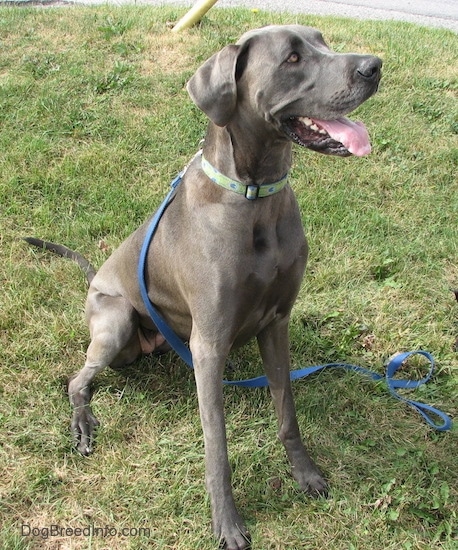 Rez the blue colored Great Dane at 3 years old with her ears kept natural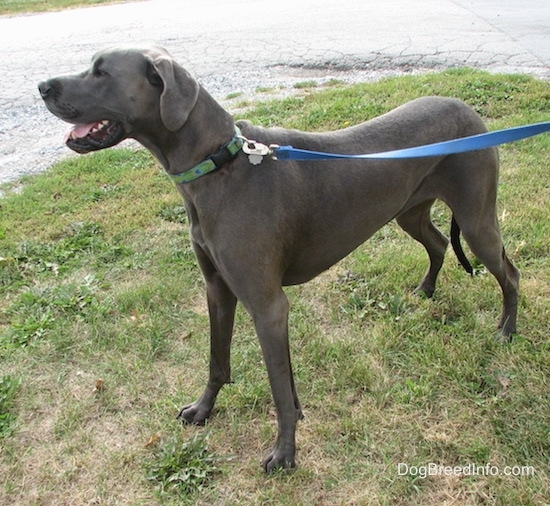 Rez the blue colored Great Dane at 3 years old with her ears kept natural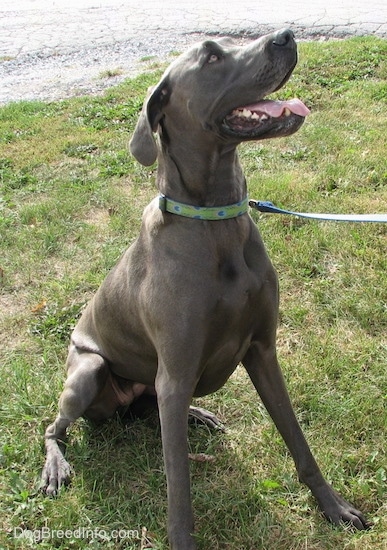 Rez the blue colored Great Dane at 3 years old with her ears kept natural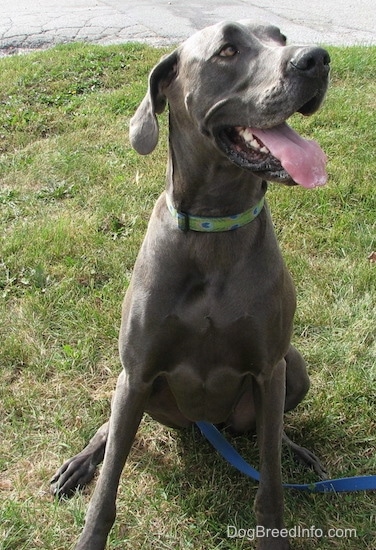 Rez the blue colored Great Dane at 3 years old with her ears kept natural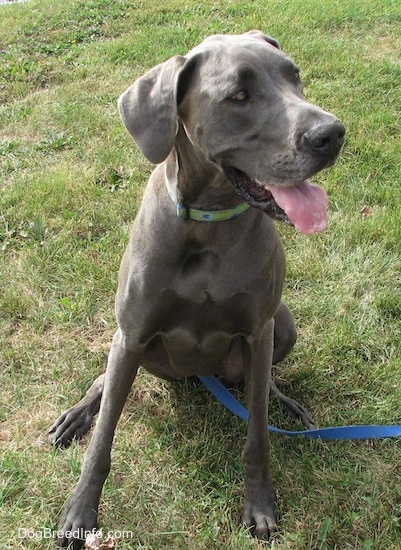 Rez the blue colored Great Dane at 3 years old with her ears kept natural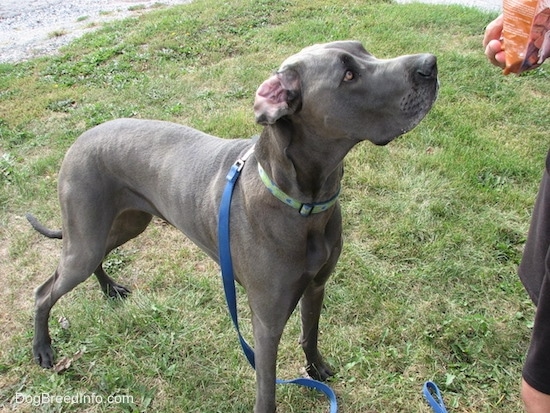 Rez the blue colored Great Dane at 3 years old with her ear flipped inside out, waiting for a treat from her owner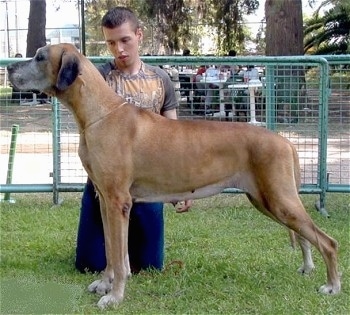 Multi-Champion Dogiwogin Fricka Flicka (Kali), Best Veteran CAC Show 2000, Photo courtesy of Maria Winsor-Ginala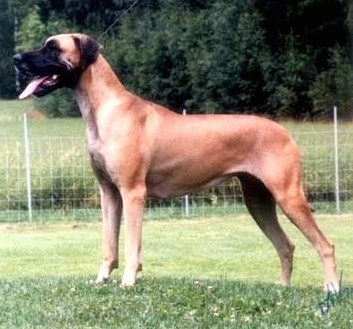 FIN. EST. RUS. CH. Fainomenon Attiki Kalevalla, Photo courtesy of Maria Winsor-Ginala
This is American and International Champion Sunnyside MacIntosh Von Raseac, CGC. Photo courtesy of MacDanes, Champion Great Danes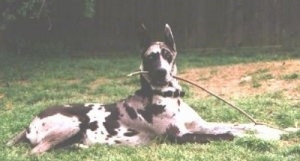 This harlequin Great Dane is bigger and heavier than the other Danes, and as much as 3 feet (one meter) tall. The harlequin is equally good natured and intelligent, but it is somewhat more phlegmatic and not as quick in responding to orders. Photo courtesy of Tara and Otto, The Precious Pack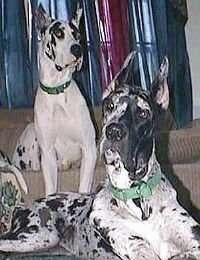 This is Bailey, a harlequin Great Dane (back) and JT, a merle Great Dane (front). Photo courtesy of Danes-R-Us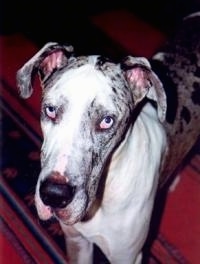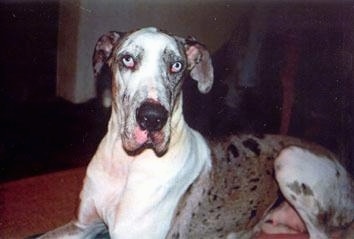 This is Koudra from Greece. Koudra was born deaf, but his owner says, "We never have problem understanding each other! I don't regret a single moment of our life together!!!"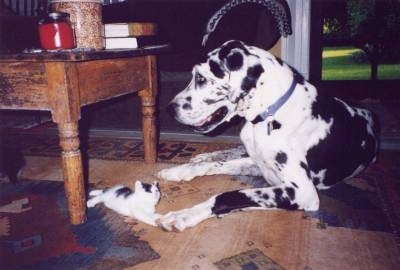 Homer the harlequin Great Dane and Spanky the kitten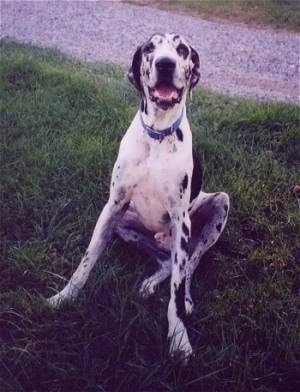 Homer the harlequin Great Dane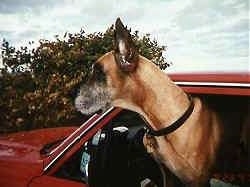 This is Jeremy waiting to go for his walk on the same beach. He comes from champion blood lines but was never shown. His owners say this is their 5th Dane. Unfortunately, the other Great Danes lived only 7 years. I am happy to say that Jeremy is 10 ½ years old, and with the exception of some hip displeasure and an occasional slip-up on his "duties" is fine indeed. Jeremy is on medication that helps. Just a magnificent animal.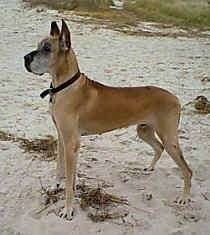 Jeremy at the Rock Harbor Beach in Eastham, Mass. on Cape Cod.