Rescue a Lacasapoo
Lacasapoo Puppies for Sale
Lacasapoo
Cockapoo / Lhasa Apso Hybrid Dogs
The Lacasapoo is not a purebred dog. It is a cross between the Cockapoo and the Lhasa Apso. The best way to determine the temperament of a mixed breed is to look up all breeds in the cross and know you can get any combination of any of the characteristics found in any of the breeds. Not all of these designer hybrid dogs being bred are 50% purebred to 50% purebred. It is very common for breeders to breed multi-generation crosses.

Scooter the male Lacasapoo at 4 years old—his mother is a full Lhasa Apso and his father is a Cockapoo. His owner says, "He's really smart. We've taught him to sit, play dead, wave bye-bye, roll over, count to 3, give a high 5—all by the time he was a year and a half."
DRA = Dog Registry of America, Inc.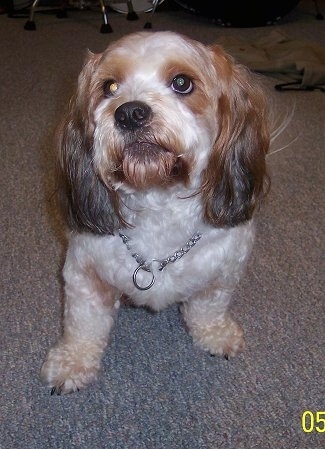 Scooter the male Lacasapoo at 4 years old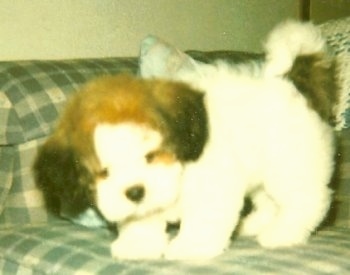 Scooter the male Lacasapoo at 9 weeks old

Bailey the Lacasapoo at 1 year old—"He is Lhasa Apso and Cockapoo. He lives to PLAY! He loves to play fetch or wrestle with his best friend, our cat, Marley. (Does he think he's a cat? We don't know!) He doesn't run...he bounces! He is a real blessing!"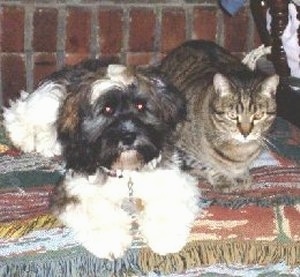 Bailey the Lacasapoo at 1 year old with his cat friend
Small Dogs vs. Medium and Large Dogs