Rescue a Malti-Poo
Malti-Poo Puppies for Sale
Malti-Poo Pictures
(Malt-A-Poo) (Maltipoo) (Maltepoo)
Maltese / Poodle Hybrid
Page 1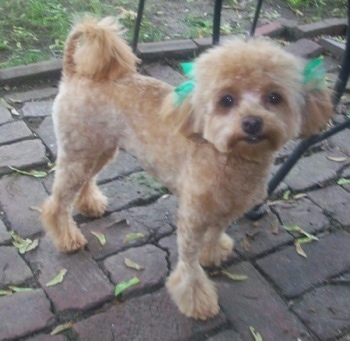 "Athena Puppas the Malt-A-Poo is 1/2 Maltese and 1/2 Poodle shown here at 1 year old. She is loving and extremely energetic. She likes going for walks, new toys, playing, new people and other dogs. She is extremely smart, and very easy to train."
Malti-poos Katy and Davie at 2 years old showing off their new dos—Katy weighs 9 lbs. and Davie 12 lbs.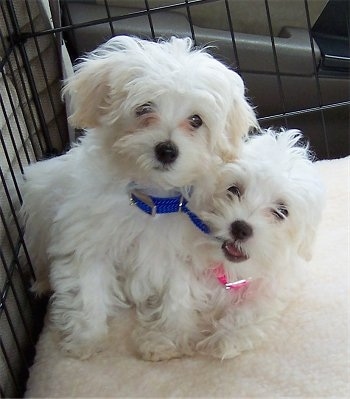 Malti-poo puppies—Davie in the blue collar and Katy in the pink collar leading the way at 3 months old. Katy weighed 1½ lbs. and Davie weighed 2½ lbs. Davie was always bigger."
________________________________________
Daisy the Maltipoo puppy—"Daisy was a birthday gift for our daughter. Shown here with the Maltipoo birthday cake."
________________________________________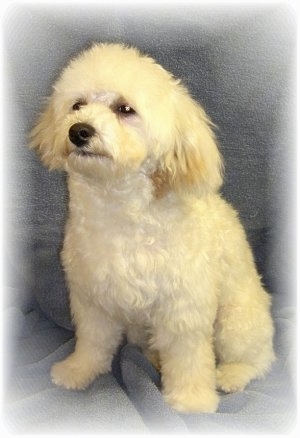 Lucas, an adult Malti-poo, photo courtesy of POOS-4-U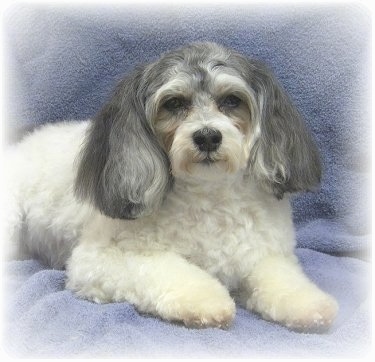 Gracie, an adult Malti-poo, photo courtesy of POOS-4-U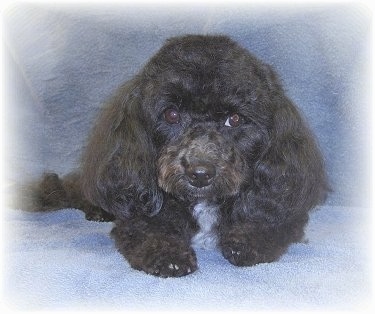 Sammy, an adult Malti-poo, photo courtesy of POOS-4-U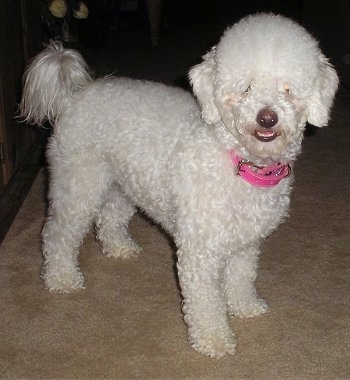 Princess Starr the Malti-Poo at 1 year old—"I have a very special Malti-Poo. Her name is Princess Starr aka Starr. Starr came to us when she was 10 months old. We are her 3rd family and her last!! She is ½ Maltese and ½ Poodle with the softest coat ever. We have only have had her for about 2 months and she has quickly became a part of our family when she bonded with my 6-year-old autistic son. He calls her his favorite dog because she sits with him while watching TV, she sleeps with him at night and plays so gentle with him like she knows he's a special-needs child. She is incredibility patient with my 9-month-old baby as well. This little angel has taken over our house as well as our lives; as you can see from her pictures she rules!! We have 4 dogs total but she has warmed our hearts and has filled my autistic son's life with a constant companion and friend forever."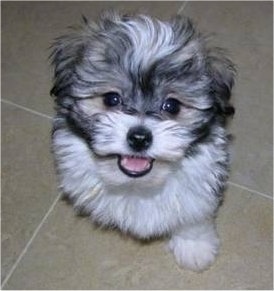 Maltipoo puppy (Maltese / Poodle hybrid), photo courtesy of Burr Oaks Dood Ranch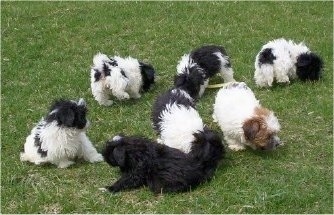 Litter of Maltipoo puppies (Maltese / Poodle hybrids), photo courtesy of Burr Oaks Dood Ranch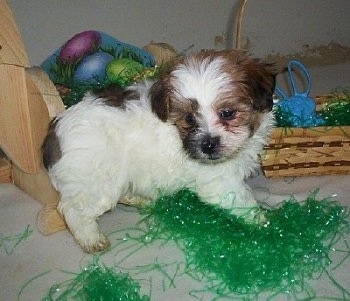 Maltipoo puppy (Maltese / Poodle Hybrid), photo courtesy of Burr Oaks Dood Ranch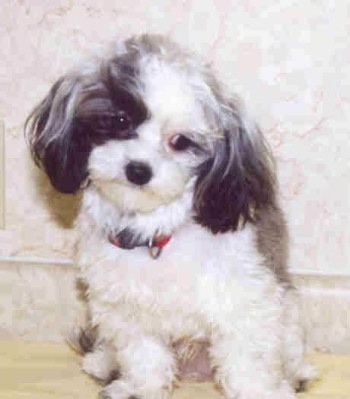 This is Caesar. His dad is a Maltese, his mom is a Malti-Poo. Photo courtesy of Gerry and Norma Westgard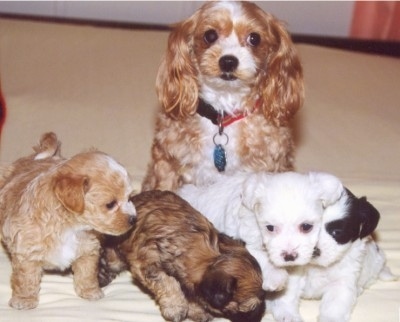 Chantelle and her puppies by Caesar, making them 2nd generation (F-2) Malti-Poo. Photo courtesy of Gerry and Norma Westgard
Darla the Malti-poo with a straight black coat

Sonny the 4-month-old Malti-Poo puppy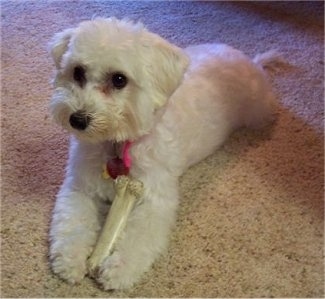 Rola P. Bear the Malti-Poo pup at 10 months old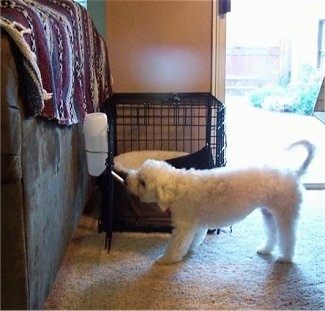 Rola P. Bear the Malti-Poo pup at 10 months old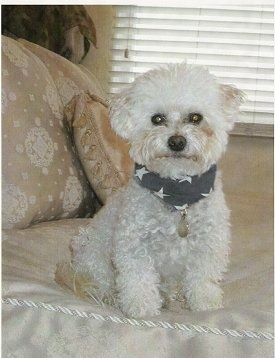 11-year-old Jake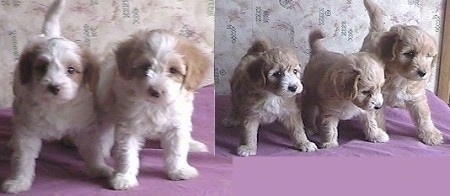 Litter of pups, photo courtesy of Canine Blessings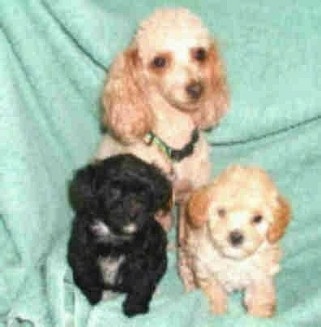 This is Chereese, a Toy Poodle with her puppies by Caesar. Photo courtesy of Gerry and Norma Westgard
Malti-Poo (Maltese / Poodle)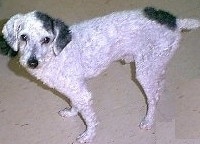 A Malti-Poo with a clipped coat (Maltese / Poodle)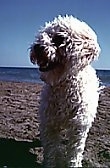 Milli, Toy Poodle / Maltese mix
Small Dogs vs. Medium and Large Dogs