Miniature Schnauzer Pictures
Page 4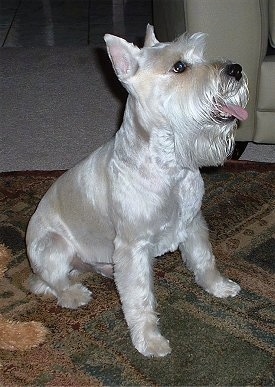 Duc the Mini Schnauzer at 5 years old— "Duc is a 5-year-old Mini Schnauzer. He is listed as salt and pepper but we are hard pressed to find the pepper! We say he is "blonde" but smarter! He was trained not to bark, so when he does we pay attention; there may be something wrong. He loves to play with his toys and frequently plays all by himself. He is very curious and loving, likes to be close to us and know where we are at all times. He loves people, but tends to get cautious when meeting new people. He evaluates dogs on a case-by-case basis and determines if they will be friends or foes. He has big-dog syndrome!"
Other Names
Dwarf Schnauzer
Mini Schnauzer
Zwergschnauzer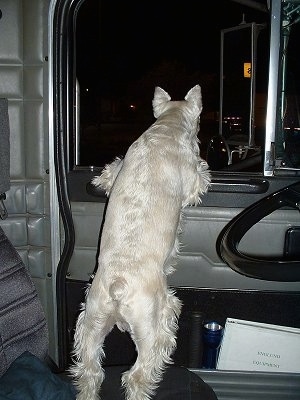 Duc the Mini Schnauzer—"We used to drive a big rig and he was a trucking dog, always ready to get back out on the road. This is Duc watching for me to return to the truck."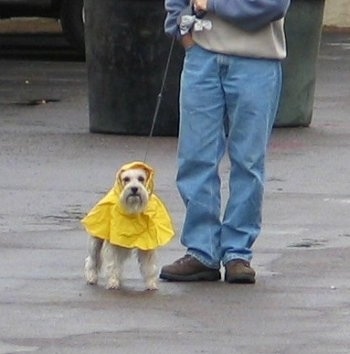 Duc the Mini Schnauzer going for a walk in the rain, wearing his raincoat to keep dry.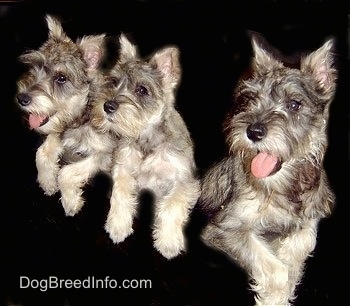 Litter of Miniature Schnauzer puppies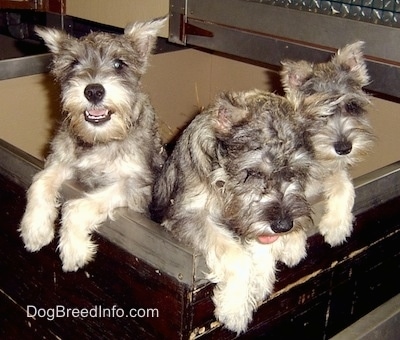 Litter of Miniature Schnauzer puppies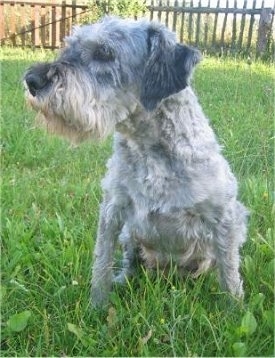 Beautyna the Mini Schnauzer with her coat shaved short sitting in the yard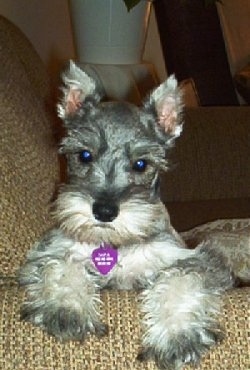 Sara the Mini Schnauzer as a pup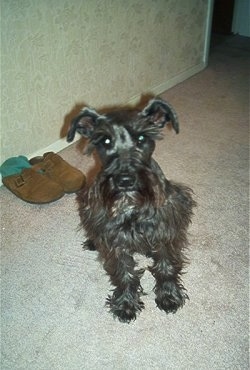 Shadow the Mini Schnauzer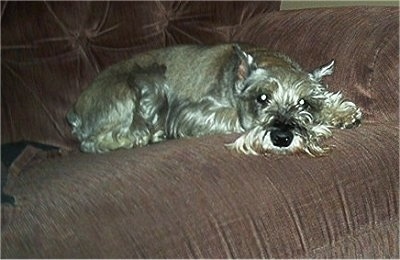 In Loving Memory of Percy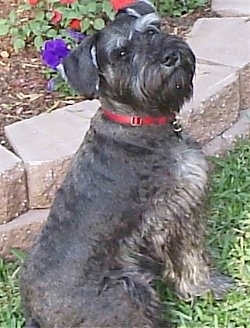 Ricky Schroeder at 7 months old—"Size-wise, he is in between a Miniature and a Standard Schnauzer. He currently weighs 24 pounds. Both of his parents are Miniature Schnauzers. I guess he is just a big, studly boy."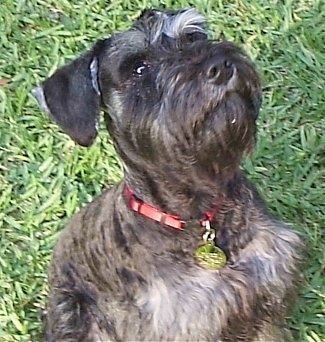 Ricky Schroeder the Mini Schnauzer at 7 months old