Norwegian Elkhound Pictures
(Norsk Elghund Grå) (Norsk Elghund Sort)
Page 1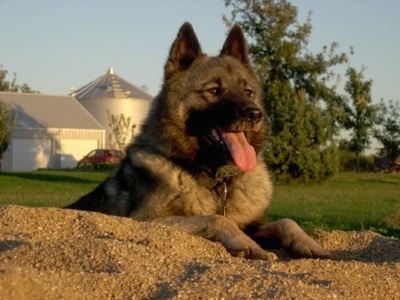 "This is our Norwegian Elkhound, Balto. He is very loving, energetic, and an excellent guard dog. If there's anything moving within his eyesight or earshot, we know. He loves to play and take long runs in the woods. He absolutely loves the snow and playing in it."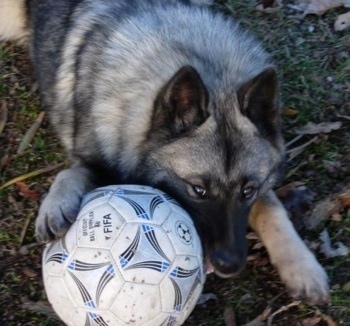 "Balto the Norwegian Elkhound—his favorite game is soccer. He loves to try to steal the soccer ball and run away with it in his mouth."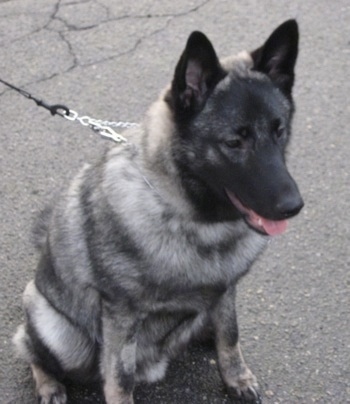 "Tyson the Norwegian Elkhound at 9 months old, weighing 45 pounds—he loves to nibble on people's ears, which is why we named him Tyson. He's a friendly dog but is very aware of his surroundings. He is super competitive he always has to beat us coming up the stairs."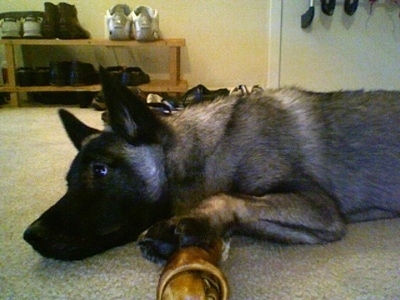 Tyson the Norwegian Elkhound at 6 months old, weighing 35 pounds
Tyson the Norwegian Elkhound as a 12-week-old puppy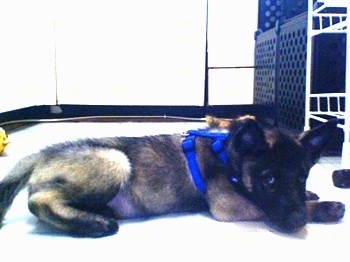 Tyson the Norwegian Elkhound as a 9-week-old puppy, weighing 9 1/2 pounds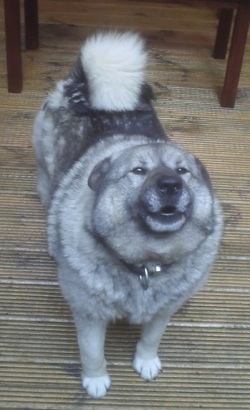 "This is Jessie, our lovely four-year-old Norwegian Elkhound howling for the camera. She loves running in the woods and chasing mice and whatever else she can! She is very affectionate and loves to be petted. She is very obedient and you never have to repeat a command to her. She howls loudly to say hello to everyone that calls to visit! She gets on well with other dogs including her sister Casey the Golden Retriever although it's clear that she is the boss!!"