Papigriffon
Brussels Griffon / Papillon Hybrid Dogs
Information and Pictures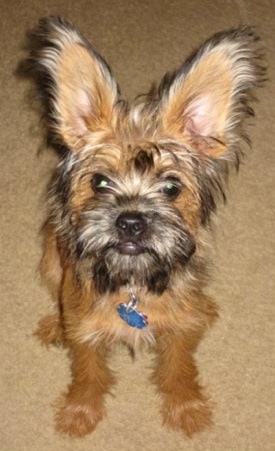 "Griffen is a Brussels Griffon x Papillon. This picture was taken when he was 6 months old. As you can see, his hair type is wiry so now we have him groomed regularly. Griffen is a wonderful hybrid. He is full of energy, but a cuddler when you want him to be. Griffen does not bark or yip, which is quite surprising for a small dog. He loves playing fetch, tug-of-war, going for walks and playing with the big dogs (Great Danes, Rotties, Retrievers) and can run and play for hours at a time."
Description
The Papigriffon is not a purebred dog. It is a cross between the Brussels Griffon and the Papillon. The best way to determine the temperament of a mixed breed is to look up all breeds in the cross and know you can get any combination of any of the characteristics found in either breed. Not all of these designer hybrid dogs being bred are 50% purebred to 50% purebred. It is very common for breeders to breed multi-generation crosses.
Recognition
ACHC = American Canine Hybrid Club
DDKC = Designer Dogs Kennel Club
DRA = Dog Registry of America, Inc.
IDCR = International Designer Canine Registry®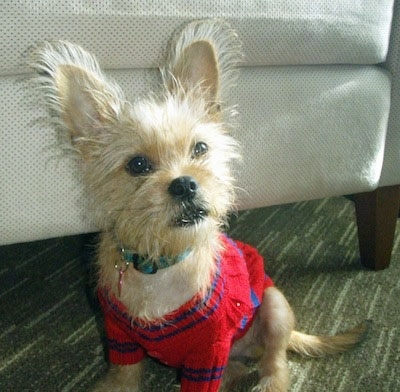 Blaze the Papigriffon puppy at 3 months old—"Blaze became my little furbaby boy when I adopted him from Animal Care & Control in West Palm Beach, FL. He is absolutely adorable, with a wonderful disposition and temperament. He loves to play with squeaky toys, loves chasing little treats, riding in the car, always wants to be with me and sleeps on the foot of the bed every night. He brings so much joy to the family and I am so glad I rescued him, as he will now have a life full of love and happiness!!"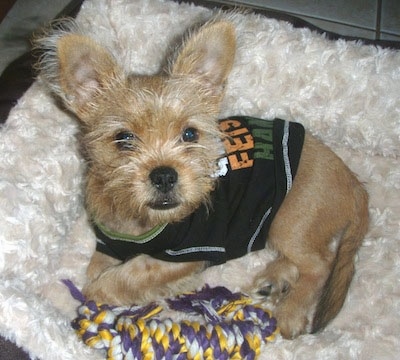 Blaze the Papigriffon puppy at 3 months old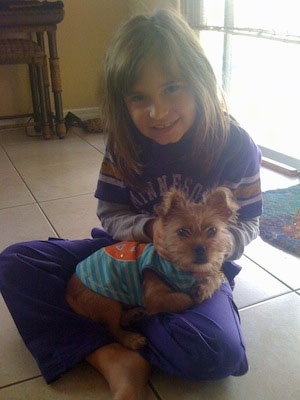 Blaze the Papigriffon puppy at 3 months old with his owner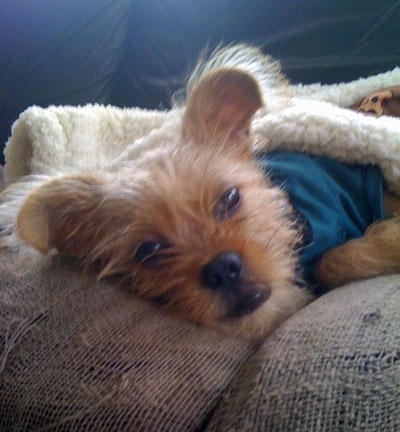 Blaze the Papigriffon puppy at 3 months old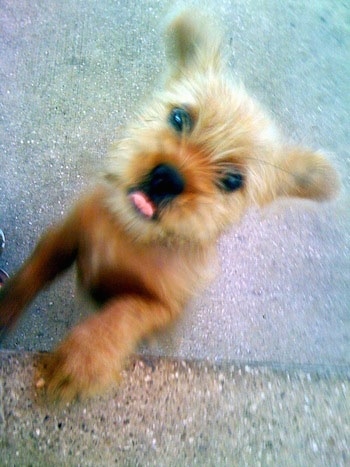 Blaze the Papigriffon puppy at 3 months old