Rescue a Pin-Tzu
Pin-Tzu Puppies for Sale
Pin-Tzu
Miniature Pinscher / Shih Tzu Hybrid Dogs
The Pin-Tzu is not a purebred dog. It is a cross between the Miniature Pinscher and the Shih Tzu. The best way to determine the temperament of a mixed breed is to look up all breeds in the cross and know you can get any combination of any of the characteristics found in either breed. Not all of these designer hybrid dogs being bred are 50% purebred to 50% purebred. It is very common for breeders to breed multi-generation crosses.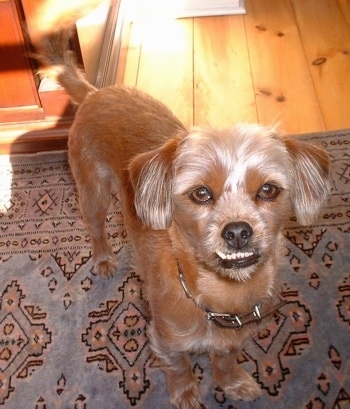 "Alfie is a cross-breed dog, half Shih Tzu and half Miniature Pinscher. He is full of character and has lots of energy, he likes to run and my, can he jump high! I have not seen another like him except for his three other siblings when born. People always stop and ask what kind of dog is he and how cute he is and believe he should be in the movies!!"
ACHC = American Canine Hybrid Club
DRA = Dog Registry of America, Inc.
IDCR = International Designer Canine Registry®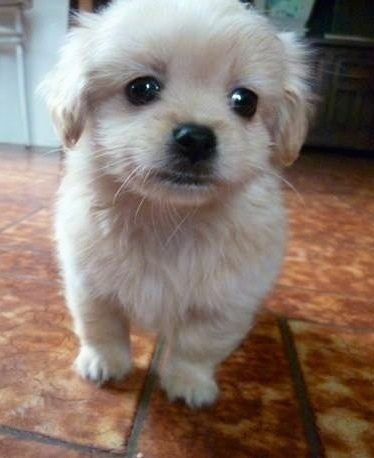 Chuck the Pin-Tzu as a puppy at 9 weeks old—"Chuck is an adorable puppy. His parents are Miniature Pinscher and Shih Tzu. Everybody thinks he is a very very small Golden Retriever but nope, he's an incredibly cute and gorgeous Pin Tzu. He's immediately loved by every person he meets."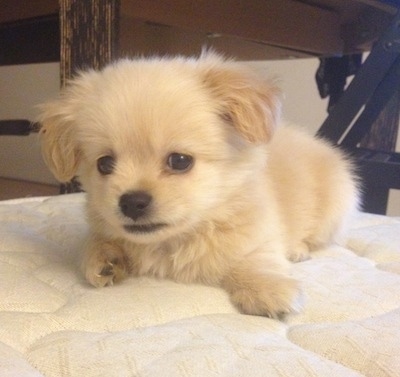 Chuck the Pin-Tzu as a puppy at 9 weeks old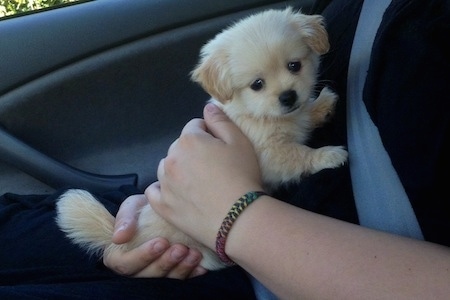 Chuck the Pin-Tzu as a puppy at 9 weeks old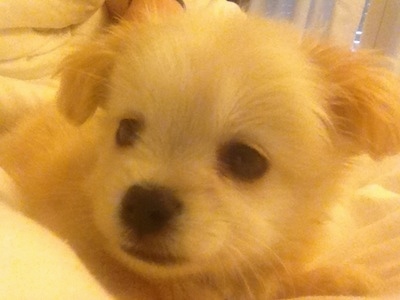 Chuck the Pin-Tzu as a puppy at 9 weeks old
_______________________________________________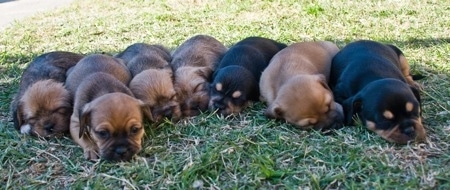 My Shih Tzu had a litter of 7 puppies after mating with a Miniature Pinscher. This pic is of all 7 puppies together at 5 weeks old. I was fortunate that all the puppies survived and have been healthy with good temperament (lots of people told me so including their vet). My Shih Tzu has a severe underbite and 6 of the 7 had underbites as well. I'm not sure if it has to do anything with mixing the breeds, but one pup was born with six toes on a rear foot. I have kept 2 puppies and they are well behaved and listen to commands. The one that looks most like a Min Pin is more dominant and is less trusting of strangers but we are working on better socialization now that their puppy shots are complete. One puppy that my mom has kept is a bit of a brat, with possessive tendencies but I know that comes from the lack of discipline from the owner."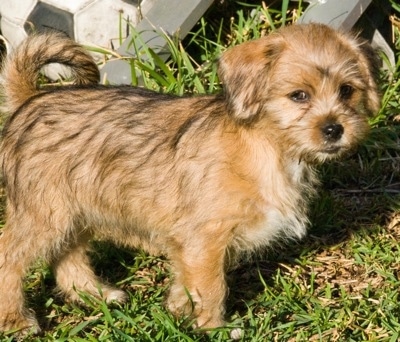 Pin-Tzu (Min Pin / Shih Tzu hybrid) puppy at about 7 weeks old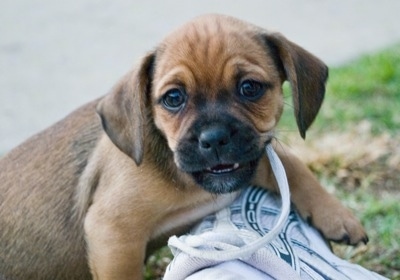 Pin-Tzu (Min Pin / Shih Tzu hybrid) puppy at about 7 weeks old chewing on a shoe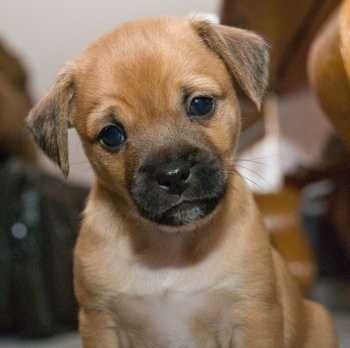 Pin-Tzu (Min Pin / Shih Tzu hybrid) puppy at about 7 weeks old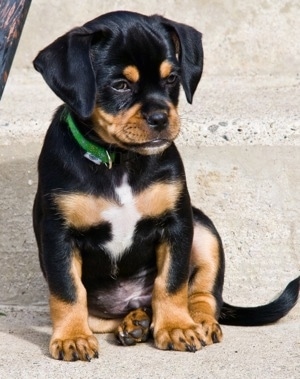 Pin-Tzu (Min Pin / Shih Tzu hybrid) puppy at about 7 weeks old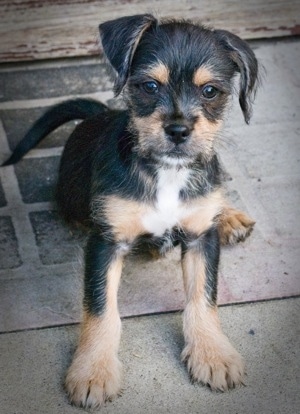 Pin-Tzu (Min Pin / Shih Tzu hybrid) puppy at about 7 weeks old
Small Dogs vs. Medium and Large Dogs