Oh Those Adorable Puppies!
Puppies vs. the Adult Dog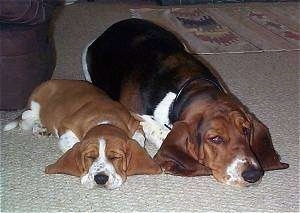 One thing we can all agree on, puppies are cute. All too often I get an email asking, "What kind of dog is this?" In most cases the photo sent in is an adorable picture of a very young puppy. When I email back and tell them what kind of dog it is along with a link to the information page, I hear back, "Oh, well are there any dogs that stay cute like that, even when the dog is full grown?" You guessed it; those adorable little puppies grow up to be adult dogs.