Schipperke Pictures
Page 2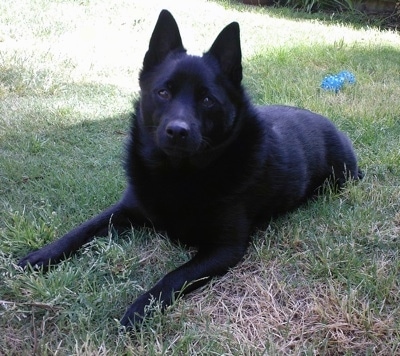 "This is a photo that I took of my Schipperke Rex. Rex is five years old and was born on October the third. He has a great temperament and has good patience with children. Rex loves food; he is commonly called a food scab. He hates baths and makes us fight to get him in the bath. He will stay with us even if there are dogs running around."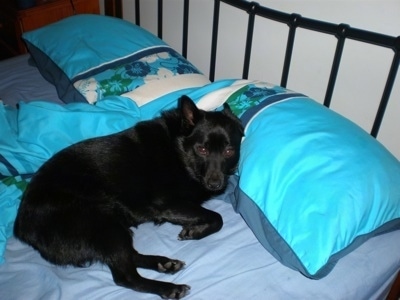 "Rex sleeps all night and all day; we can try to keep him up but it doesn't work. Rex does need quite a lot of exercise as he is overweight, but we give him not enough, but he still does get a good run every now and then. Rex is a very affectionate dog and loves cuddling up to us at night. He is very photogenic and we have over 100 photos of him."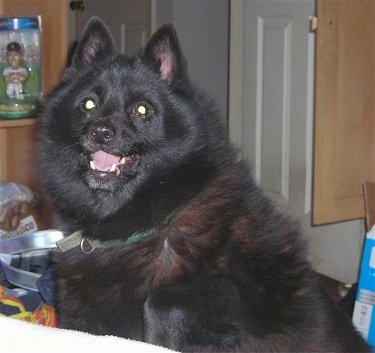 "This is Willie. He is my 10-year-old Schipperke. He is the definition of an overfed dog. I just can't seem to say no to him. But at 40 pounds, he is now on a strict diet. He's also tall for a Schipperke at 18 inches. He loves to be outside, but no matter how long he is, he still runs around the house crashing into everything in his way. He is very loyal, but not the most well-trained dog. Very smart, though."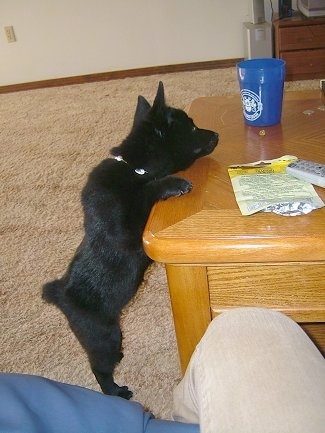 Ruck the purebred AKC Schipperke as a puppy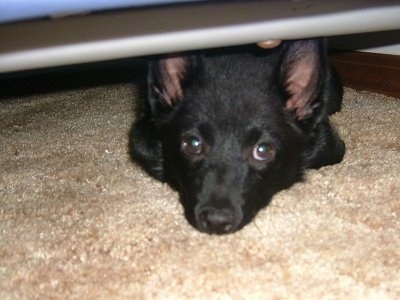 Ruck the purebred AKC Schipperke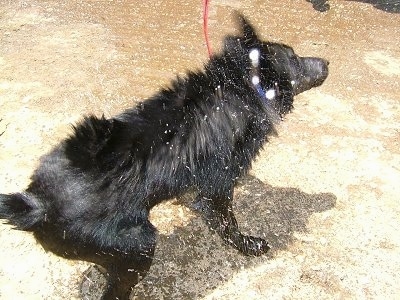 Ruck the purebred AKC Schipperke shaking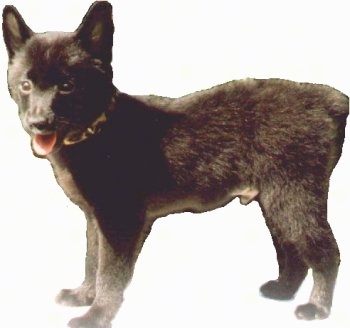 Teddy the Schipperke as a puppy at 4 months old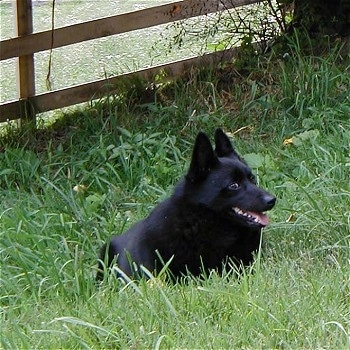 Skippy the Schipperke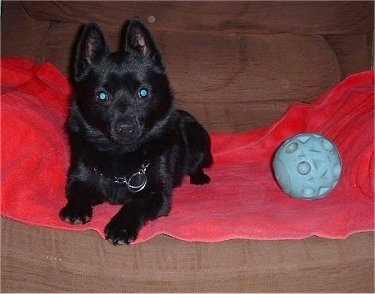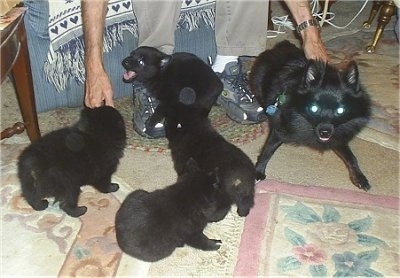 Calua the Schipperke as a young pup with her mom, brothers and sisters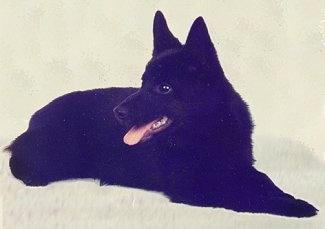 Chauncey the Schipperke