Shih-Poo
Shih Tzu / Poodle Hybrid Dogs
Information and Pictures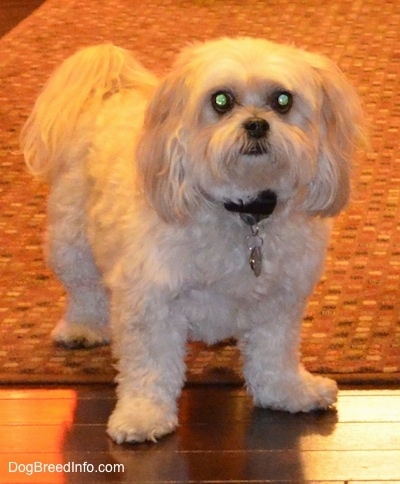 Oliver the Shih-Poo at 7 years old
Other Names
Shihpoo
Shih-Doodle
Shihdoodle
Shi Poo
Shi-Poo
Shipoo
Description
The Shih-Poo is not a purebred dog. It is a cross between the Shih Tzu and the Poodle. The best way to determine the temperament of a mixed breed is to look up all breeds in the cross and know you can get any combination of any of the characteristics found in either breed. Not all of these designer hybrid dogs being bred are 50% purebred to 50% purebred. It is very common for breeders to breed multi-generation crosses.
Recognition
ACHC = American Canine Hybrid Club
DBR = Designer Breed Registry
DDKC = Designer Dogs Kennel Club
DRA = Dog Registry of America, Inc.
IDCR = International Designer Canine Registry®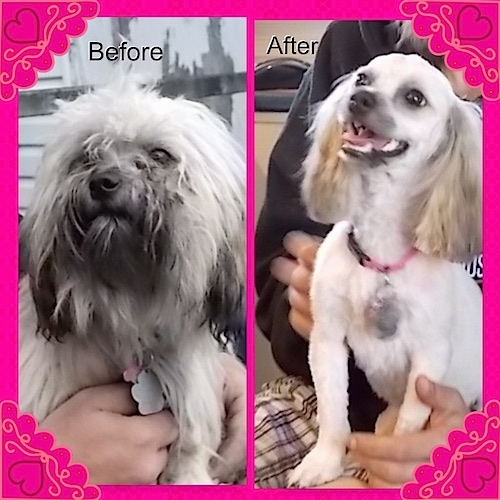 Peggy the Shih-Poo at 1 year and 9 months old before and after a hair cut—"This is Peggy. She is a Shih-Poo. Her mother was a Shih Tzu and father was a Toy Poodle. She is very energetic and very affectionate. This is her before and after her grooming."
Peggy the Shih-Poo as a puppy at 8 months old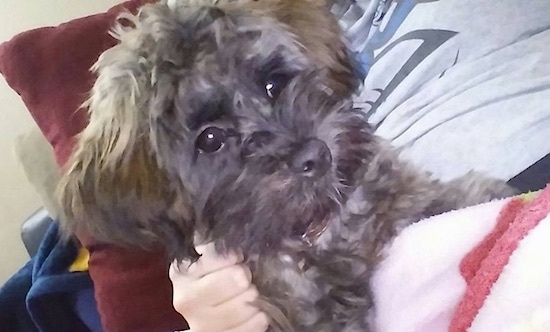 Roman the Shih-Poo as a puppy at about 5 months old—"Roman is a very energetic Shihpoo puppy. He loves playing with his toys and cuddling. He is a mix between a Toy Poodle and a Shih Tzu. He can be very hard headed at times, but for the most part he listens. He is my little teddy bear!"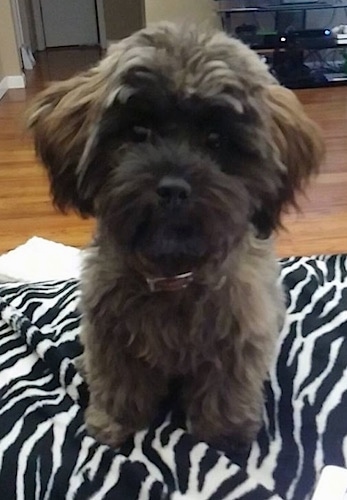 Roman the Shih-Poo as a puppy at about 5 months old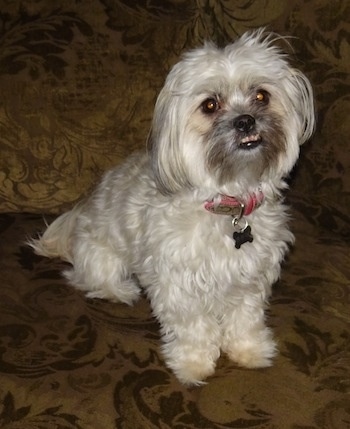 Chanel the Shih-Poo at about 2 years old—"Chanel is a very intelligent and lovable dog. Chanel's dad was a Poodle and her mother was a Shih Tzu. Chanel inherited the smartness from her dad and the sweet and lovable genes of her mom. Her coat is like silk, very shiny and soft; I think the texture and softness is from her father's genes since I've seen lots of purebred Shih-Tzus and the texture of their hair is silky but thicker."
"This is Chase. He is almost 1 ½ years old in this picture, and a mix between and Poodle and Shih Tzu. He is very ornery, and beats up on his brother Storm (a 2½-year-old Weimaraner) constantly. He is very friendly, and thinks he's as big as Storm (his brother)."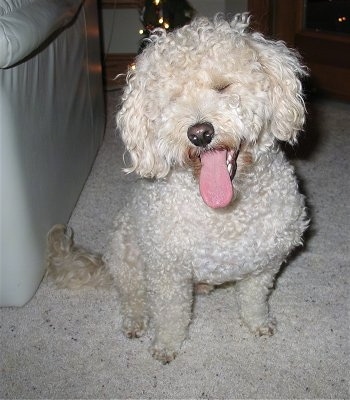 Chase the Shih-Poo at 2 years old (Chase has his eyes closed)—his owner says, "He's still a handful!!" ;-)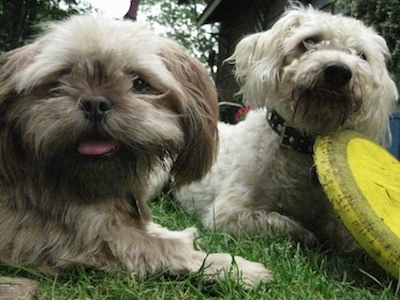 "Dezi (left) and Jude (right) are both Shih-Poos. Dezi is a year old, and she is attention seeking and mischievous. High energy and social, but has picked up some bad habits from my other dog Jude. Jude loves attention, and can become jealous of Dezi. He is an obsessive barker and is high energy also. Loves to please his owner, and has developed little dog syndrome. Both of my dogs I love dearly and are excellent family pets."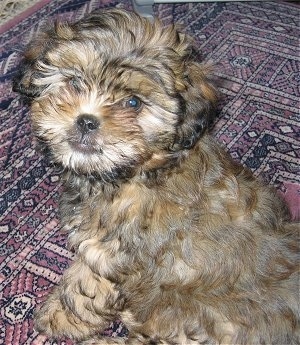 Rufus the Shih-Poo puppy at 8 weeks old
Pepper the Shih-Poo puppy at 3 ½ months old
Pepper the Shih-Poo puppy at 3 ½ months old
Pepper the Shih-Poo puppy at 3 ½ months old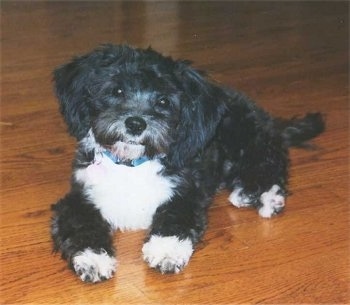 Maggie the black and white Shih-Poo as a 4-month-old puppy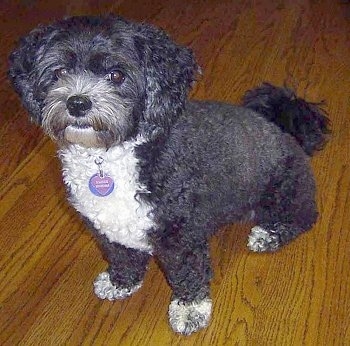 Maggie the black and white Shih-Poo all grown up at 3 years old—"Maggie has been a very healthy dog. She doesn't shed, but needs to be groomed every 6 to 8 weeks. Her weight is 16 lbs. Maggie is very smart. She was potty trained within a couple of weeks. On walks she does not require a leash. She gets along with other dogs, although Maggie can be shy with people she does not know. She is a great watchdog. Nobody can get in the house without her knowing about it."