Weimaraner Pictures
Shorthaired and Longhaired
(Weimaraner Vorstehhund) (Grey Ghost) (Gray Ghost) (Weim) (Weimer Pointer)
Page 1
Peyton May the Weimaraner at 1 year old in the Jeep—"Peyton is a great dog. She is always on the move. We spend a lot of time at the local dog park to burn all that Weim energy. Luckily I have a job that she gets to go with me most days where she loves to chase rabbits. It's hard to imagine life without her."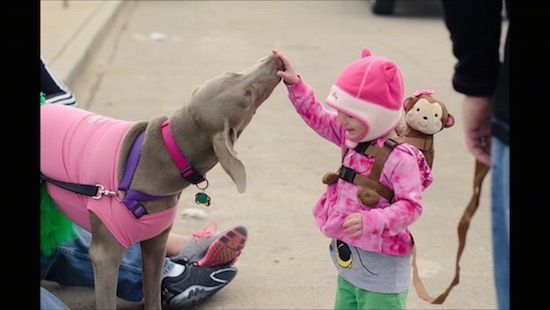 Peyton May the Weimaraner saying "hi" to the child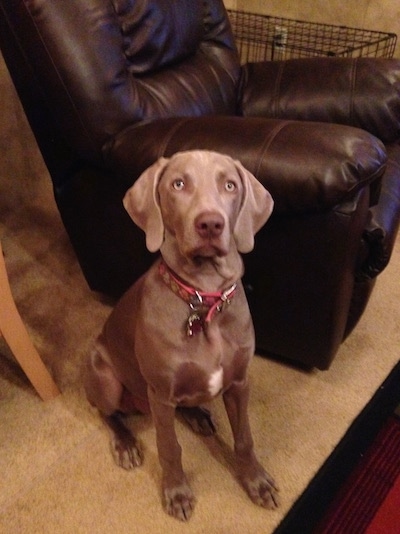 Peyton May the Weimaraner as an older puppy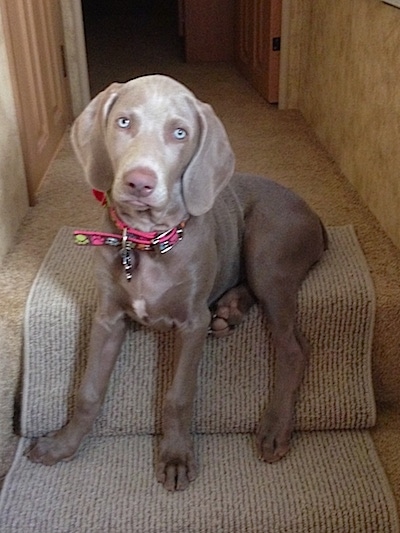 Peyton May the Weimaraner as a puppy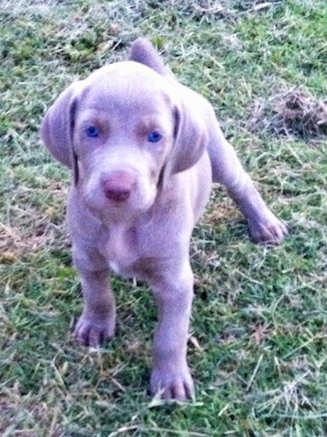 Peyton May the Weimaraner as an 8-week-old puppy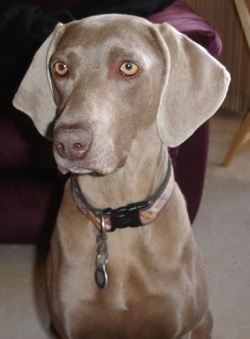 "Sadie the AKC certified Weimaraner at 2 years old is a very energetic, loving, loyal dog. Her favorite game is to play fetch; I get tired of throwing the ball before she even starts getting winded. She isn't a big fan of gunshots, but I didn't buy her to hunt so were OK with that. She has a bad habit of chewing things up when we don't pay enough attention to her or don't run her enough. When properly exercised, though she is the biggest lover and just loves to lie with you on the couch. She is a VERY protective dog when it comes to my son Dylan who is 14 months. If he fusses she is at his side until he is settled down. They love to play with each other. She lies on the floor and he crawls and climbs on her, she raises her head and just lies down with a look of "hurry and get this over already." She will be chewing on a rawhide and my son will walk over to her and pull it out of her mouth; she does not resist, just gets this sad look on her face and looks over at us like, "make him give it back." She is the runt of her litter, but has the biggest heart of them all. She is a wonderful addition to our family and we couldn't imagine life without her."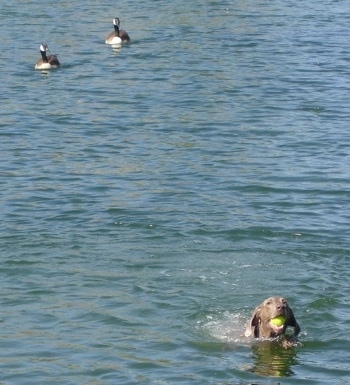 Sadie the Weimaraner swimming with the ducks, fetching the ball from the water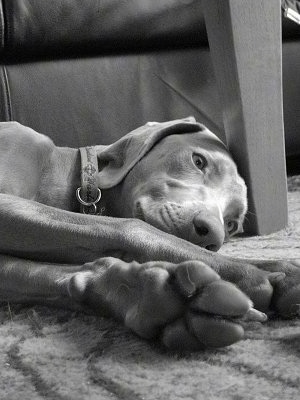 Sully the Weimaraner puppy at 10 months old—"In the picture he is relaxing (a rare moment in a Weimaraner puppy's life). He is so much fun to have around."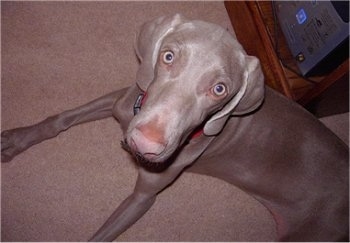 Bones the Weimaraner at 7 months old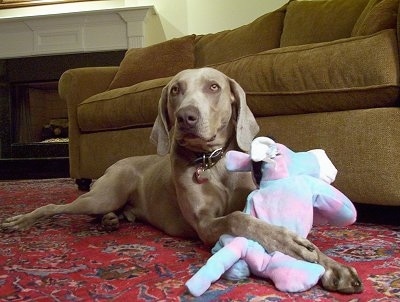 Chance at 2 years old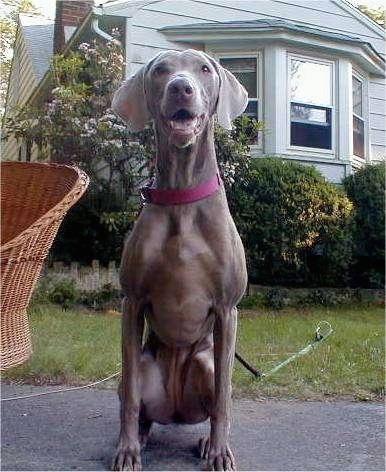 Miranda waiting at attention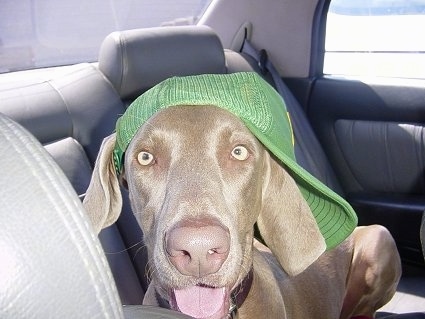 Chloe the 1-year-old Weimaraner puppy just chillin' out in the car!
Decker at 11 weeks old owned by Brooke and Ryan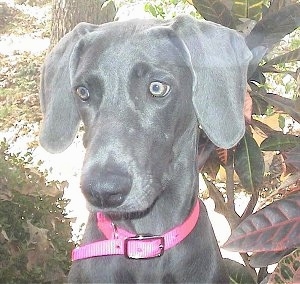 Lexi at 8 months
Storm at 1 year old