Wolamute Pictures
Timber Wolf (Gray Wolf) / Alaskan Malamute Hybrid Dogs
Page 1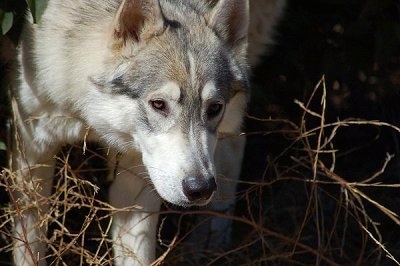 Kayle the Wolamute (Alaskan Malamute / Timber Wolf hybrid) at 1 year old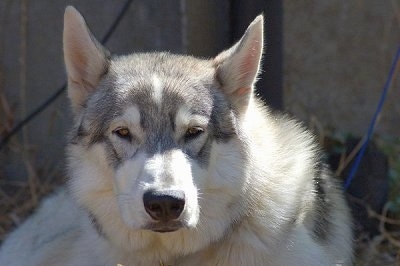 Kayle the Wolamute (Alaskan Malamute / Timber Wolf hybrid) at 1 year old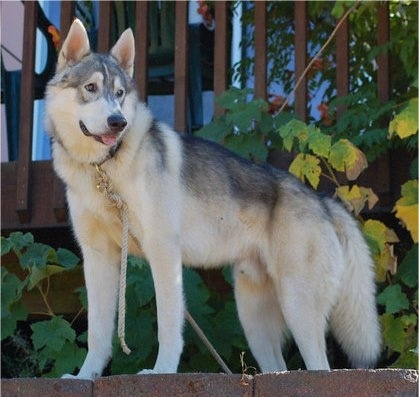 Kayle the Wolamute (Alaskan Malamute / Timber Wolf hybrid) at 1 year old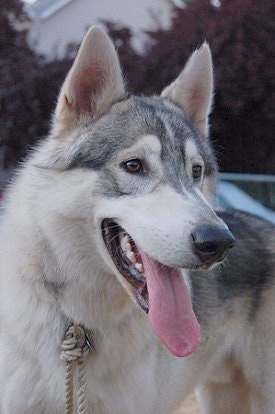 Kayle the Wolamute (Alaskan Malamute / Timber Wolf hybrid) at 1 year old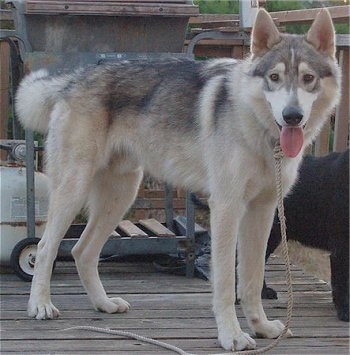 Kayle the Wolamute (Alaskan Malamute / Timber Wolf hybrid) at 1 year old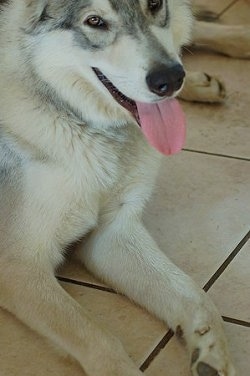 Kayle the Wolamute (Alaskan Malamute / Timber Wolf hybrid) at 1 year old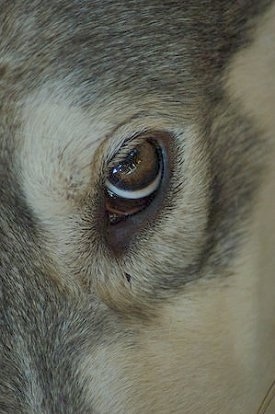 Kayle the Wolamute (Alaskan Malamute / Timber Wolf hybrid) at 1 year old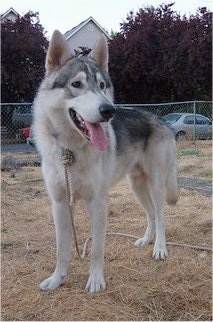 Kayle the Wolamute (Alaskan Malamute / Timber Wolf hybrid) at 1 year old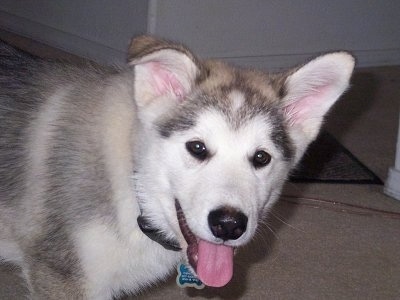 Zeus the Wolamute (½ Wolf ½ Malamute) at 11 weeks old—"He is very well behaved and extremely smart. He has already learned how to sit and lie down."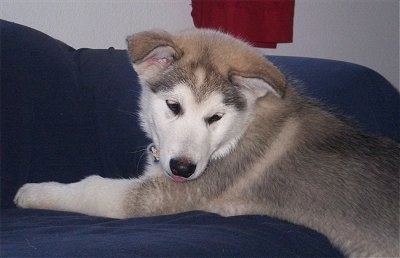 Zeus the Wolamute (½ Wolf ½ Malamute) at 11 weeks old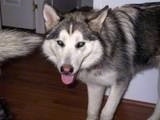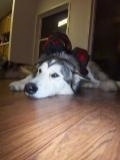 Female Wolamute (Kenzie) with the pink nose and male (Zeus) with the black nose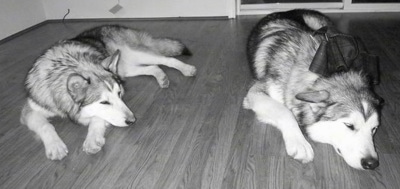 Kenzie is 63% wolf and 37% malamute at 9 months old; Zeus is 50% wolf and 50% malamute at 1 year old.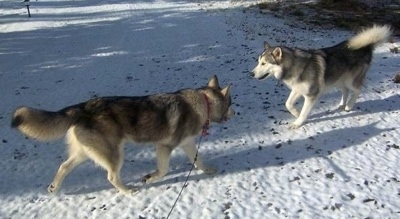 "They are both very loving dogs. They get along great with our other dog Sam who is a black Lab. hey also love our cat Abby. They think she is just a small dog. All of them eat together. Yes, the cat eats dog's food."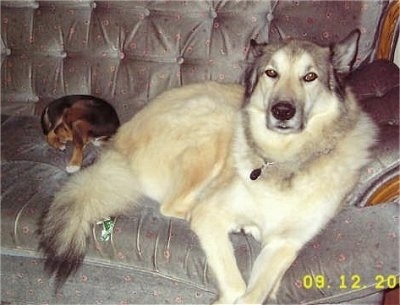 Kato the Wolamute at 7 years old (Wolf / Alaskan Malamute cross)—"We got him at 4 months. He's the most perfect dog you could imagine. He's a companion, protector, and the best bed warmer anyone could ask for! His mother was 80% Timber Wolf. He has his good citizen award for obedience training. He is great with children but gets upset if we roughhouse around him. He protects his "girl" (our daughter), the cat, rabbit and guinea pig and has even accepted a new addition—a young male Puggle (though he's still teaching the newbie his place on the food chain!)"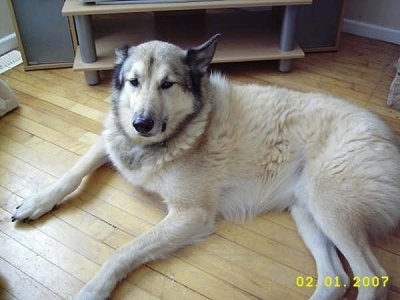 Kato the Wolamute at 7 years old (Wolf / Alaskan Malamute cross)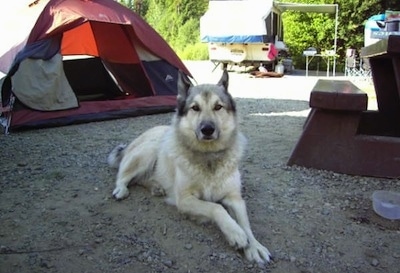 Kato the Wolamute at 7 years old (Wolf / Alaskan Malamute cross) camping