Bichon Yorkie
Bichon Frise / Yorkshire Terrier Hybrid Dogs
Page 2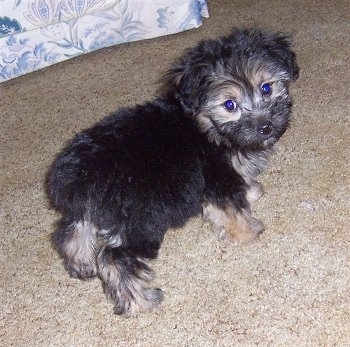 Boulee the Bichon Yorkie (Yo-Chon) at 9 weeks old—"These are pictures of our puppy Boulee, a Bichon / Yorkshire Terrier cross. He was hard to housebreak, but is now a well-adjusted member of our family at age 6 months. And, he is about 98% housetrained."
Other Names
Bichyorkie
Borkie
Yo-Chon
Yochon
Yorki-Chon
Yorkichon
Yorkiechon
Yorkie-Chon
Yorkie-Bichon
Yorkshire Frise
Boulee the Bichon Yorkie (Yo-Chon) at 6 months old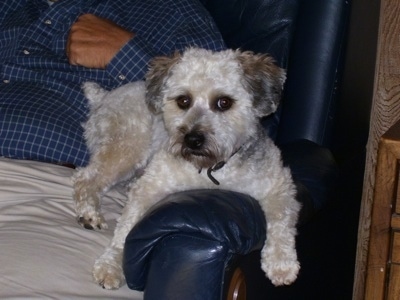 "Boulee at 2 years old. He looked a lot like a Yorkie as a puppy, but as he has aged, he has gotten whiter and whiter—the Bichon is coming out! Of all the dogs we have ever owned, he is probably the smartest. He can also be headstrong. He is very affectionate and never barks in the house, although he feels free to do so outside. The breeder said he would be about 10 pounds—he is in fact a long and lean 14 lbs."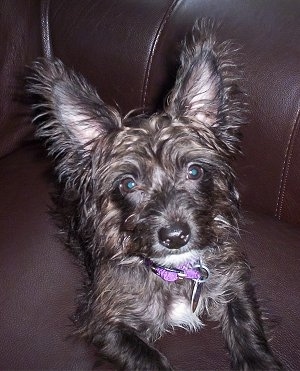 Lucy the Yo-Chon (Bichon Yorkie) at 5 months old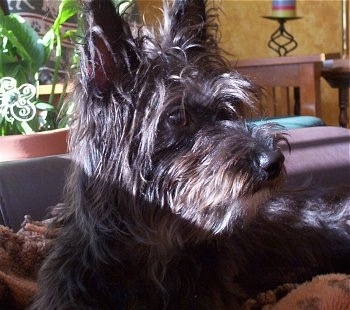 Lucy the Yo-Chon (Bichon Yorkie) at 5 months old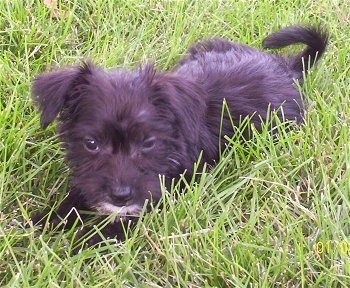 Lucy the black Yo-Chon (Bichon Yorkie) puppy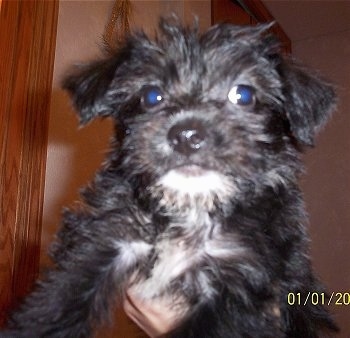 Lucy the black with white Yo-Chon (Bichon Yorkie) puppy at 6 weeks old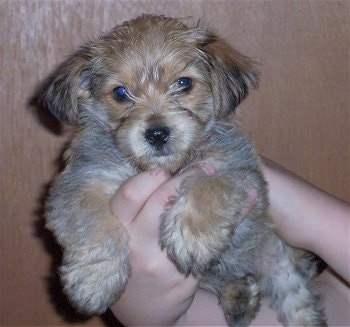 Digger the 8-week-old Yo-Chon (Bichon Yorkie mix)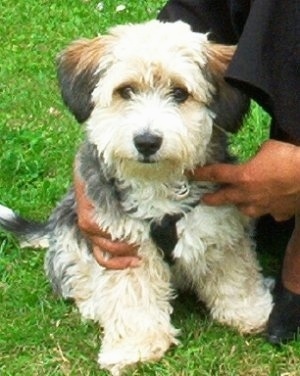 Barbie Beauties Kelsey (Sussie) at 8 months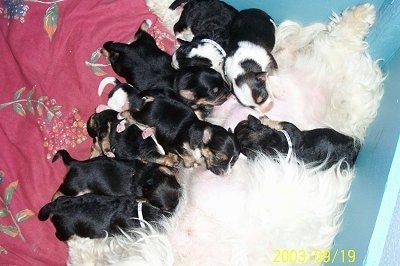 A litter of 9 Bichon Yorkie puppies, photo courtesy of Barbie Beauties Bichon/Yorkies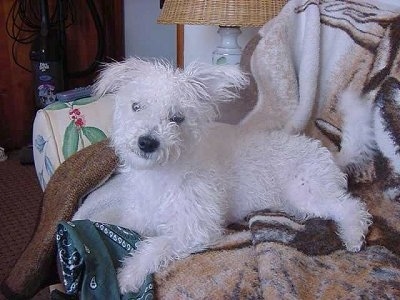 Bugzee Mcgee at 1 year old