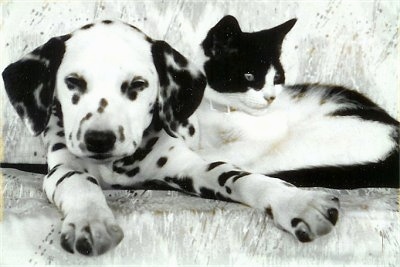 Molly, a Dalmatian puppy with Sherlock the kitten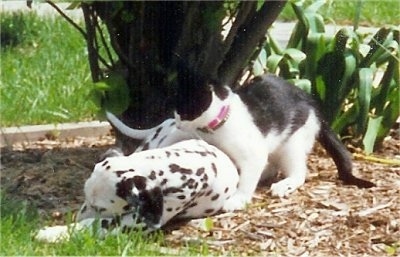 Molly, a Dalmatian puppy with Sherlock the kitten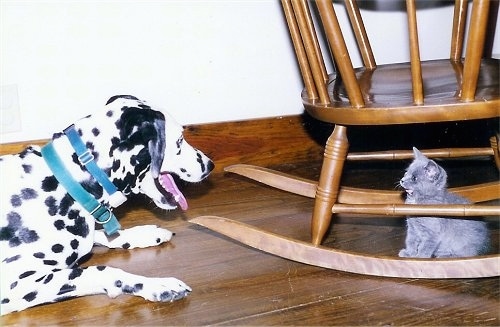 Molly the Dalmatian meets Daisy the kitten for the first time. Daisy is not so sure about that big hyper dog.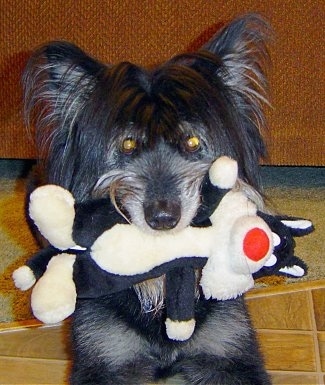 Maddy the Terrier mix with Sylvester the cat ;-) (Maddy is believed to be Schnauzer / Husky).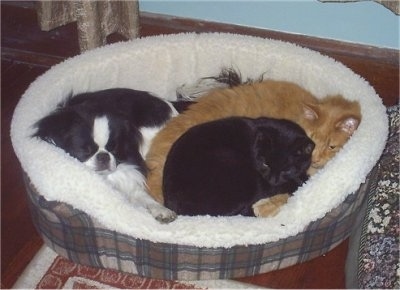 This is a great example of how well cats and Chins get along. These guys are constantly snuggling up together! The Japanese Chin is Sumo, the orange cat is Mango and the black cat is Dinky. They live with three other cats, and another Chin, a rabbit, guinea pig, bird, degu and seven people!
This section is dedicated to canines and their feline friends. Who says dogs and cats do not get along?