Pomchi
Pomeranian / Chihuahua Hybrid Dogs
Page 1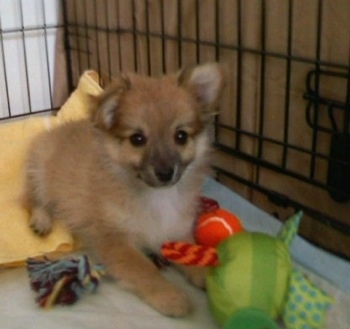 "This is Pepper, my Chiranian puppy at 3 months old. Pepper has an active nature, with lots of attention needed. Quite affectionate and intelligent. Pepper can escape any confinement in less than five minutes, and find his way to your lap. Pepper loves toy balls—lots and lots of balls! He loves to chew on his old towels. He also has a terrific time with squeaky toys and loves walks on beaches. Rather than assuming the role of a human master, I prefer to relate to Pepper on a dog-to-dog level. I interact with him the way an alpha dog would, and as a result, he is extremely affectionate and obedient. There is no time of day when Pepper is ever unhappy! :)"
Other Names
Chi-Pom
Chi Pom
Chiapom
Chimeranian
Chipom
Chiranian
Pom-A-Chi
Pom-Chi
Pomachi
Pomahuahua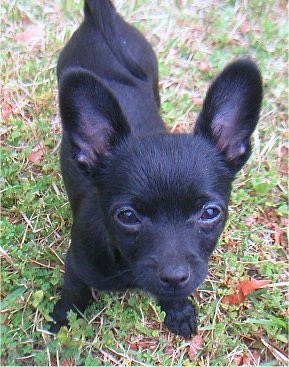 Sugar the Pomchi at 4 months old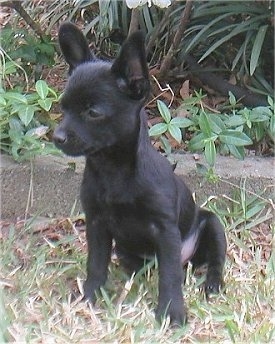 Sugar the Pomchi at 4 months old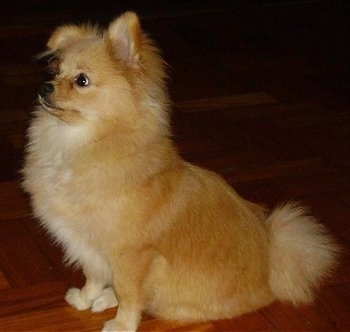 Pitty the Pom-Chi at 7 months old—Pitty's mom is a longhair Chihuahua and her dad is a Pomeranian.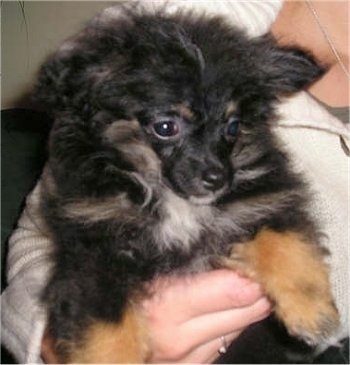 Baile the Pomchi as a puppy at 16 weeks old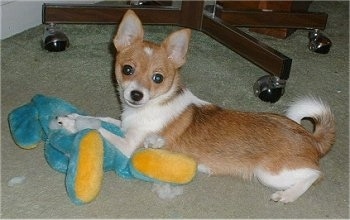 Foxy the 1-year-old Pomchi weighs 6 pounds (2.7 kg). Her mother was a fawn Chihuahua, her father an orange sable Pomeranian.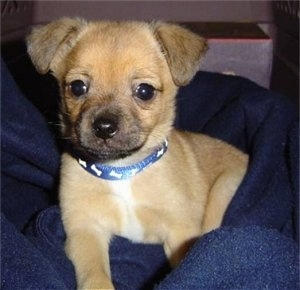 Sequoia AKA Coya as a puppy at 7 weeks old (Chihuahua / Pomeranian / Fox Terrier mix breed dog)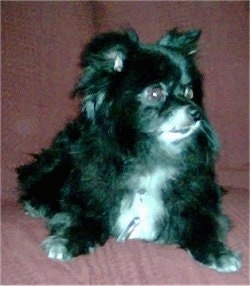 Jupiter the Pomchi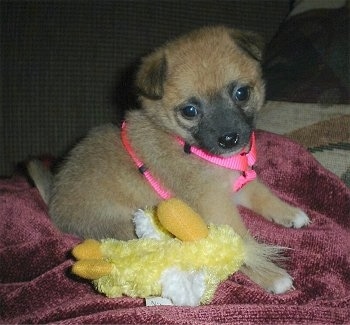 Princess the (Chihuahua / Pomeranian / Fox Terrier mix breed dog) as a puppy at 4 weeks old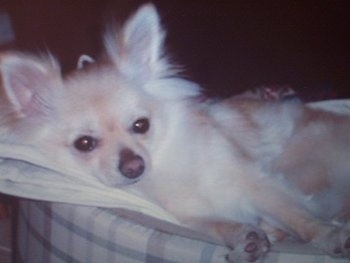 Princess the (Chihuahua / Pomeranian / Fox Terrier mix breed dog) at 2 years old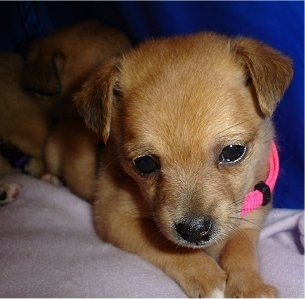 Baby at 5 weeks (Baby is Princess's sister)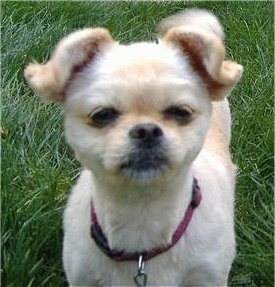 Jessy the Pomchi (Pom / Chihuahua mix breed) right after a haircut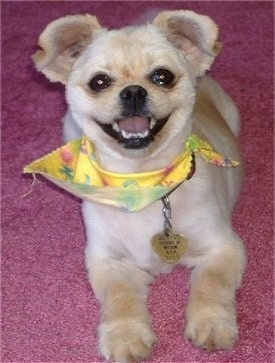 Jessy the Pomchi (Pom / Chihuahua mix breed dog) right after a haircut