Schnoodle Pictures
Schnauzer / Poodle Hybrid Dogs
Page 3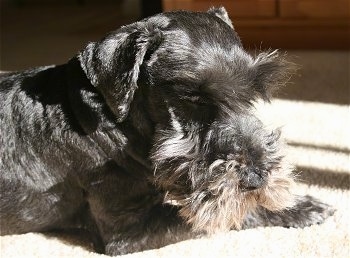 Buster the Schnoodle (Black Schnauzer / Poodle mix) at 7 years old
Other Names
Mini Schnoodle
Miniature Schnoodle
Schnauzerdoodle
Schnauzerpoo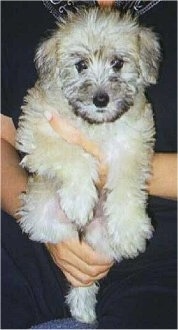 Lexi the Schnoodle as a puppy at 8 weeks old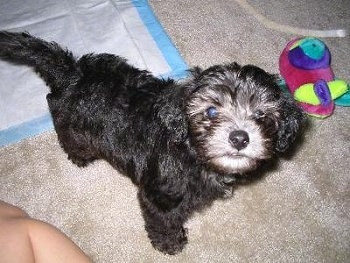 This is Annie at 9 weeks old. She is an adorable Poodle / Schnauzer mix in Dallas, Texas. She was very easily trained, is very smart and can distinguish between a ball and any other toy. She is playful, yet affectionate, and rescued from the local Humane Society.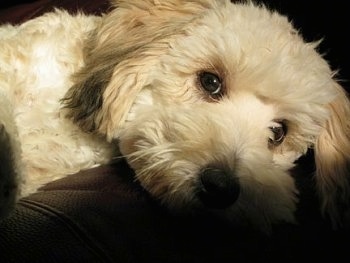 Cody the apricot Schnoodle at 6 months old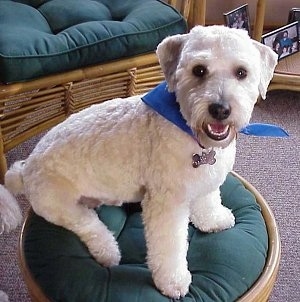 Cody the apricot Schnoodle looks white after having his coat groomed short. He is 10 months old in this picture.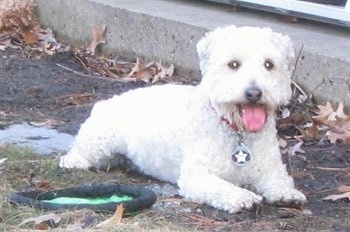 Cody the Schnoodle at 3 years old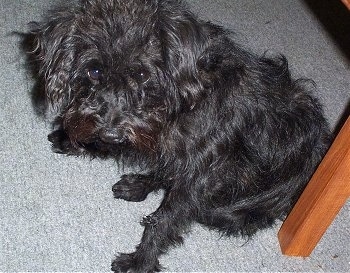 Kaya the black Schnoodle at about 1 year—she is all-natural and has never been clipped.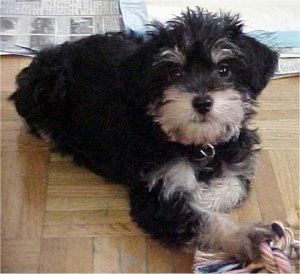 This is Samantha a parti Schnoodle as a puppy at 11 weeks old. Her owners call her "Sammi" for short, because she is a tomboy! Likes to climb her gate and get into the dishwasher! But all in all, she is one sweet doggie. At 11 weeks she is doing well with the housebreaking rules.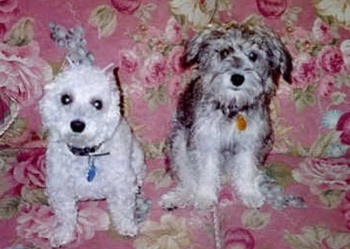 Schnoodle sisters Mookie (left) and Buffy (right)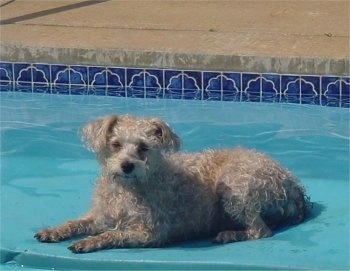 Mazy at 1 ½ years old relaxing by the pool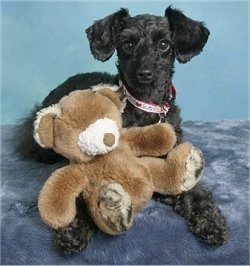 This is Angel Noelle. She is a 2-year-old Schnoodle. She weighs 9 pounds and is 12 inches tall. She is very smart and affectionate. Her owner says, "She is a delight and a great companion. She is the love of my life."