Rescue a Shetland Sheepdog
Shetland Sheepdog Puppies for Sale
Shetland Sheepdog Pictures
(Sheltie)
Page 4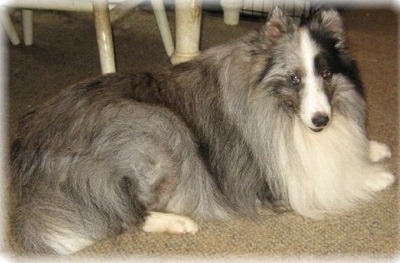 L-N-D'S DREAMS IN THE MIST CGC aka TURTLE the bi-blue Sheltie at 4 years old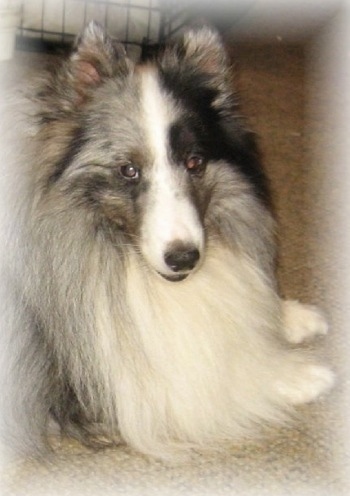 L-N-D'S DREAMS IN THE MIST CGC aka TURTLE the bi-blue Sheltie at 4 years old
_________________________________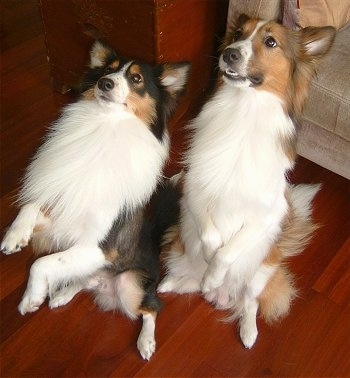 Axl and Casa: "Depends on the treat, we can salute for 5 minutes max!"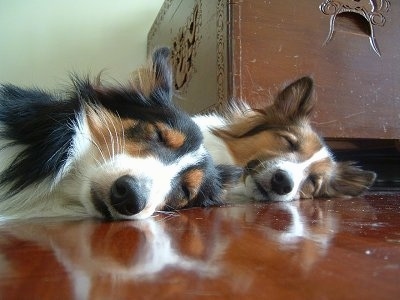 Axl and Casa: "We love afternoon naps!"
_________________________________
Turtle the Sheltie puppy at 2 weeks old
"When Turtle was a little puppy he was so fat his legs were like stumps and he would get on his back and couldn't get back over. We had to put him right side up, and it was always so funny we said he looked like a turtle and then we started saying turtle's on his back and can't get up—as a joke, and it stuck. He is just 14" and about 20 pounds, so he isn't really fat anymore. But the name stuck with him and the handler and other show friends love his name."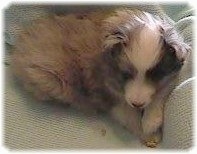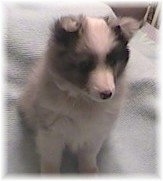 Turtle the Sheltie puppy at 4 weeks old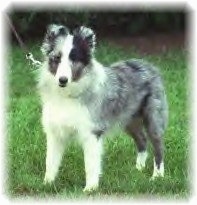 Turtle the Sheltie pup at 6 months old
_________________________________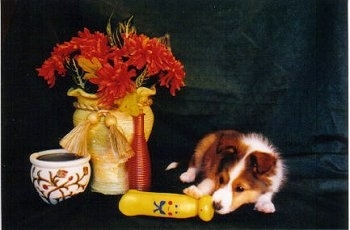 Belle as a puppy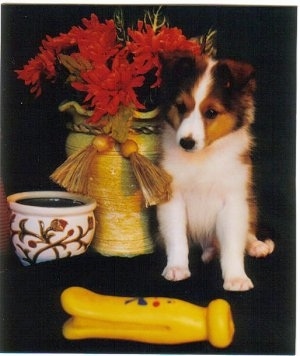 Belle as a puppy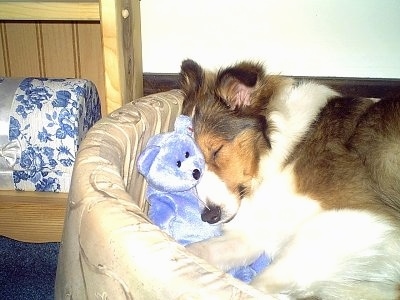 Belle all grown up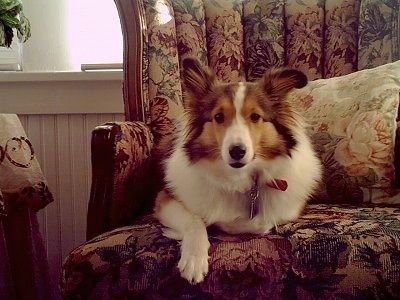 Belle all grown up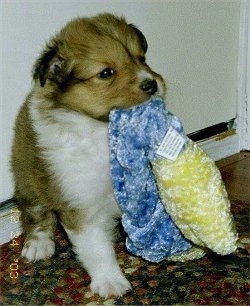 Mollie at 4½ weeks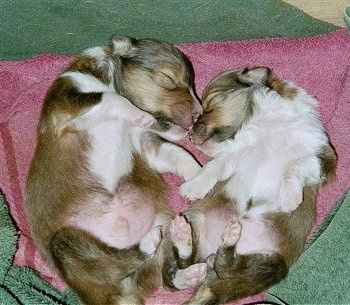 Mollie and her brother Scoobie at 2 weeks old—they are both sable and white Shelties.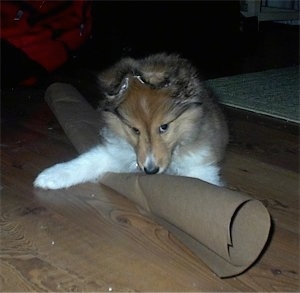 Mollie at about 5 months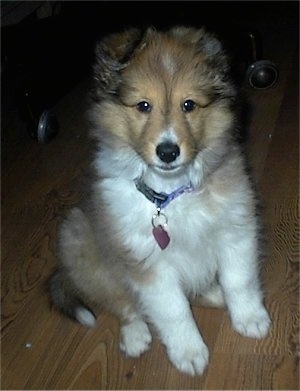 Mollie at about 5 months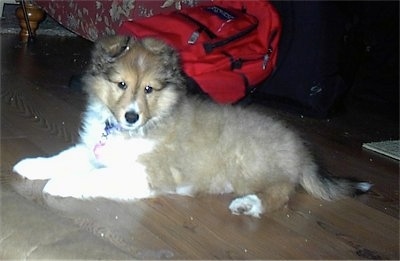 Mollie at about 5 months
Small Dogs vs. Medium and Large Dogs