Shetland Sheepdog Pictures
(Sheltie)
Page 2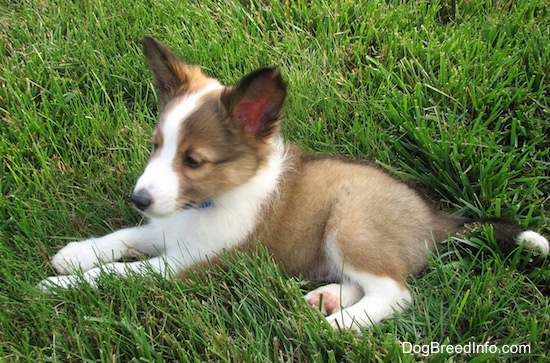 Yogi the Shetland Sheepdog as a puppy at 8 weeks old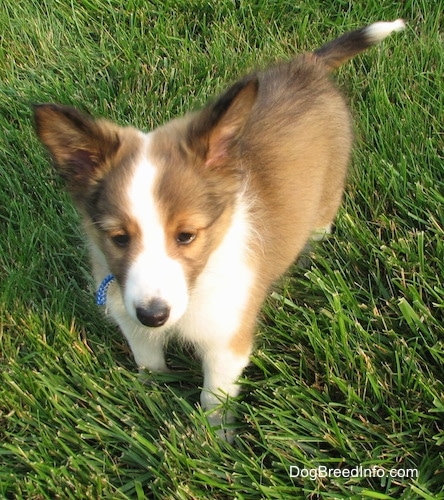 Yogi the Shetland Sheepdog as a puppy at 8 weeks old
Yogi the Shetland Sheepdog as a puppy at 8 weeks old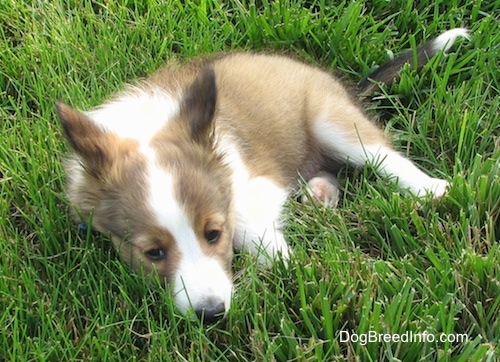 Yogi the Shetland Sheepdog as a puppy at 8 weeks old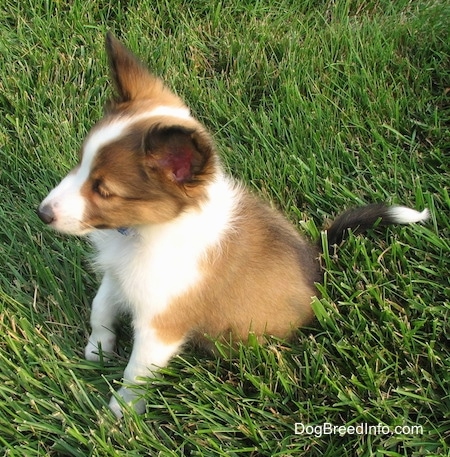 Yogi the Shetland Sheepdog as a puppy at 8 weeks old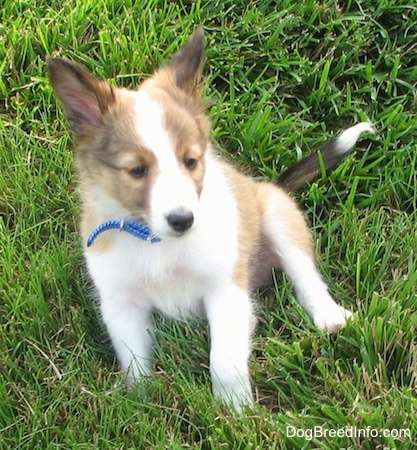 Yogi the Shetland Sheepdog as a puppy at 8 weeks old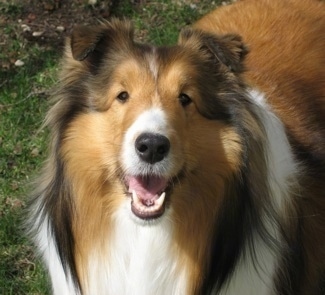 "This is Ally-Gator. She is a 6-year-old Sheltie. She lives as an only dog with 2 cats and her human parents. Ally is the largest Sheltie we've ever seen, but she's also the calmest, quietest, gentlest dog. Ally was socialized well in her early weeks. Between the ages of 7 weeks and 12 weeks she met 100 strangers (we kept track). She went everywhere with us. Ally loves to play ball more than anything else in the world and can at times make quite the pest of herself. Then she has to be told "no" and "go lie down." We watch the Dog Whisperer from time to time. The one single thing we are always impressed by is his calm."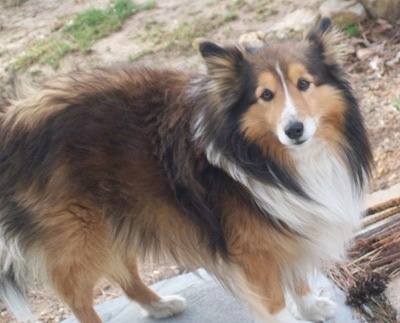 Before Happy died, he was shy and very timid around strangers. But once he recognized you as family, he was fun and enjoyed playing. A neighbor, that we've had problems with, poisoned him. He died when he was only 6.
Happy the Sheltie at 5 years old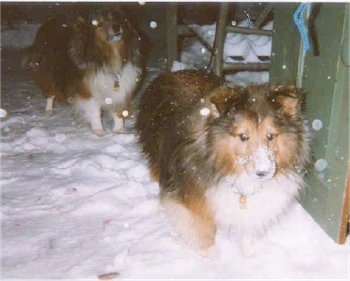 Minnie in front and Idgie, her baby girl, in back of her—they love the snow and roll around until they are soaking wet. It is quite amusing to watch them.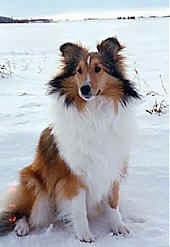 Photo courtesy of Tekadan Reg'd Shetland Sheepdogs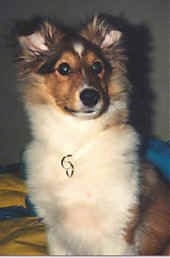 Photo courtesy of Tekadan Reg'd Shetland Sheepdogs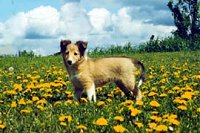 Photo courtesy of Tekadan Reg'd Shetland Sheepdogs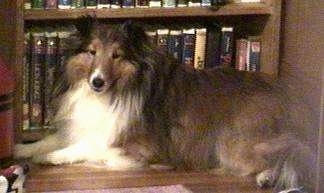 Cricket the Shetland Sheepdog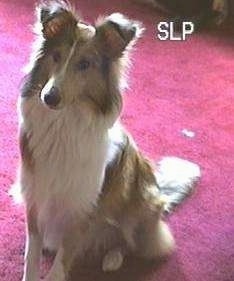 Millie, a Shetland Sheepdog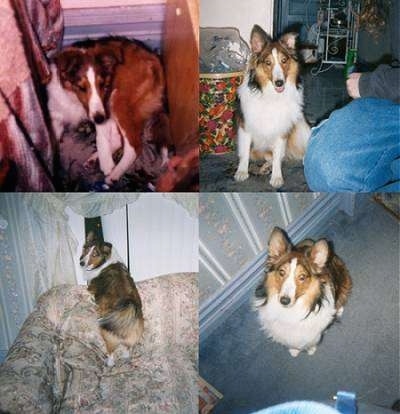 This is Aries. His owner says, "The upper left is when he was a puppy (about 6 months old), the rest are when he was about 12 months old. He is now 1 ½ years old. We saw him in a display box in a pet store at one of the local malls and he was very shy. He walked right over to my mother and sat in her hands. He has been one of the best dogs I've ever seen, and although stubborn at times, we consider him a part of our family, and as intelligent and emotional as a human. We couldn't imagine life without him now."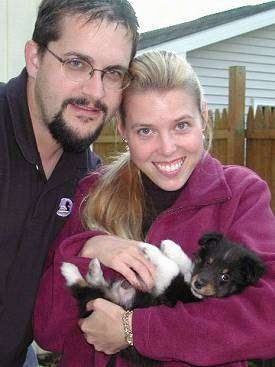 "I've been visiting your site for almost a year now and think it's the best dog site out there.

"I lost a Sheltie earlier this year named Buster to autoimmune anemia. He was 10 and died less than a week after the sudden attack from the disease. He brought much joy to my family and is terribly missed.

"I needed to get another dog to help fill the loneliness of losing Buster. Reading the comments about the breeds on your site helped me greatly. It confirmed that Shelties were the breed that was for me.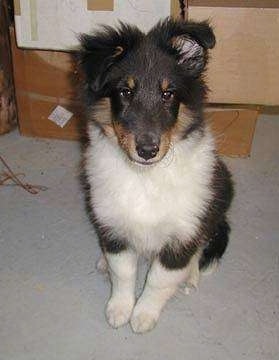 "Here are some pictures of our new puppy Bailey, a tricolored sheltie. The picture of us with him is the day we brought him home from the breeder at 7 weeks old. He is a bundle of energy and loves to herd my feet around the house. He also tries to herd the broom when we sweep."