Rescue a Texas Heeler
Texas Heeler Puppies for Sale
Texas Heeler Pictures
Australian Cattle Dog / Australian Shepherd Dog Hybrid Dogs
Page 2
"Rocky the Texas Heeler at 9 years old—his father is a Blue Heeler and his mother is an Australian Shepherd. He is a wonderful combination of smart and playful. He guards the house, but loves nothing more than playing fetch with his squeaky toy. And he'll corner flies in windows and chomp them down—no need for a fly swatter here! He will always be an affectionate, loving puppy dog."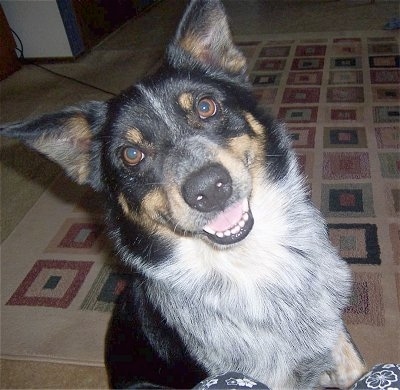 "Azulito, a beloved Texas Heeler at 4 years old—his mother is a purebred Australian Shepherd from a working cattle ranch, and his father a purebred Australian Cattle Dog (awesome Frisbee dog). Azulito is smart, beautiful and has a very wonderful personality. He has a lot of energy, likes to swim and run, but loves being an "Australian Couch" dog when he can get away with it."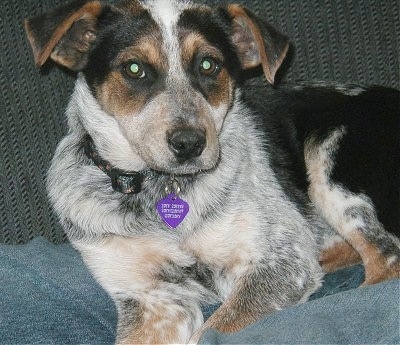 "This is our 2-year-old "puppy" Zoey. She's an Australian Shepherd / Blue Heeler mix. She is by far the best doggie we have ever owned and she just loves nothing more to be loved, played with and to please us all the time! SHE IS THE BEST DOG IN THE WORLD!!!"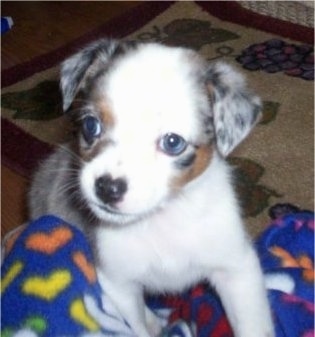 "This is Tassle. He is a Texas Heeler that LOVES shoes. In these pictures he is 7 weeks old. He is a crazy little thing. He has pretty partial blue eyes and long legs. He is wild. He doesn't like loud noises or pianos. He is a great little puppy."
"Sugar, an Australian Cattle Dog / Australian Shepherd hybrid at 1 year old—she is the smartest dog I have ever known."