Toy Poodle Pictures
(Caniche) (Barbone) (Chien Canne) (Teacup Poodle) (French Poodle) (Pudle) (Teddy Poodle)
Page 1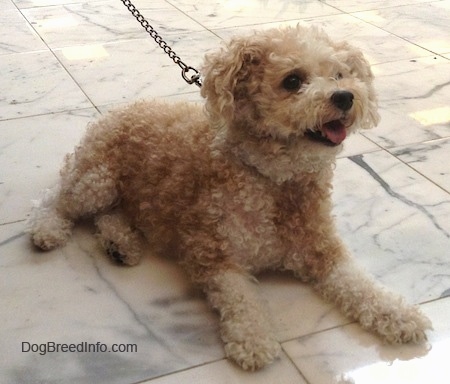 Nellie the Toy Poodle at 5 years old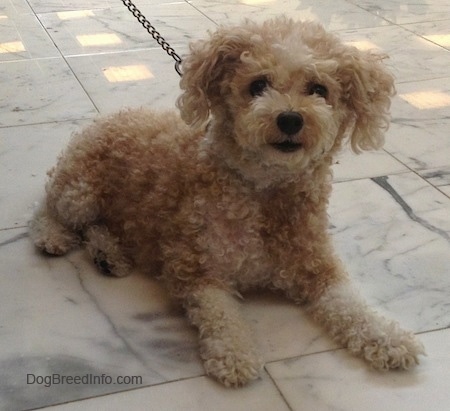 Nellie the Toy Poodle at 5 years old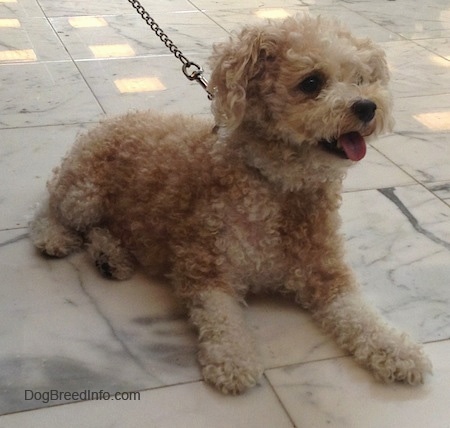 Nellie the Toy Poodle at 5 years old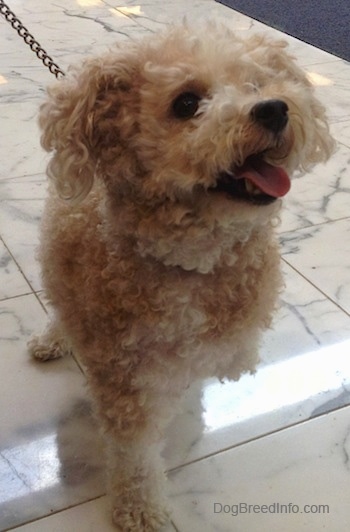 Nellie the Toy Poodle at 5 years old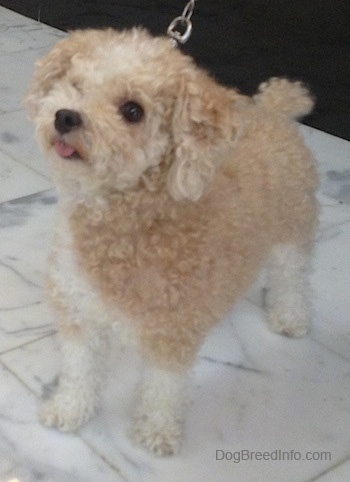 Nellie the Toy Poodle at 5 years old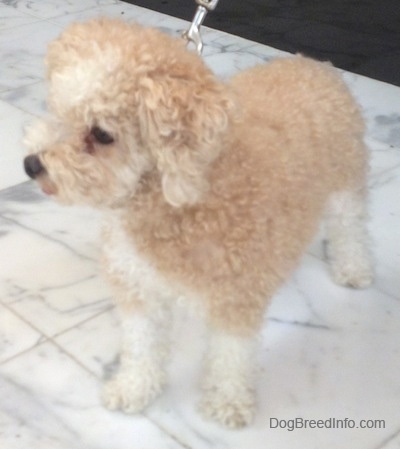 Nellie the Toy Poodle at 5 years old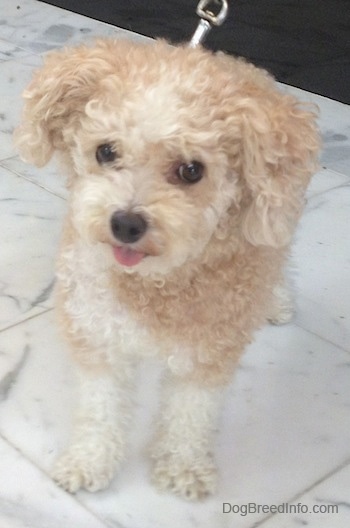 Nellie the Toy Poodle at 5 years old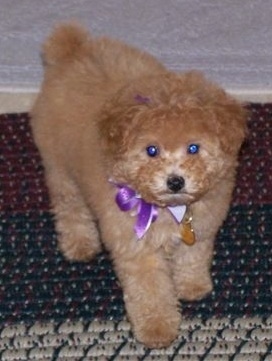 Abby the AKC apricot Toy Poodle at 9 weeks and 2.8 pounds (1.2 kg)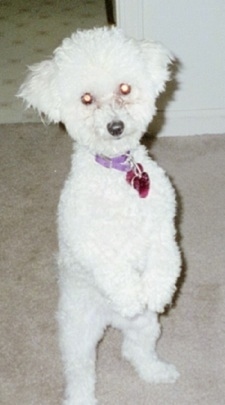 "This is my sister's dog Nikipoo. I affectionately refer to her as my niece. She is a Toy Poodle and is 14 or 15 months old in this picture. She is so cute and can balance well on her hind legs."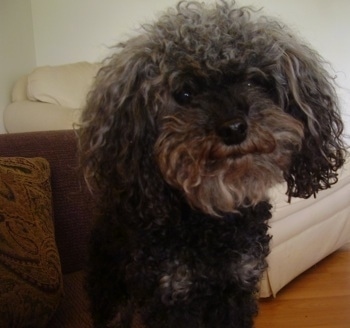 Toy Poodle at 9 years old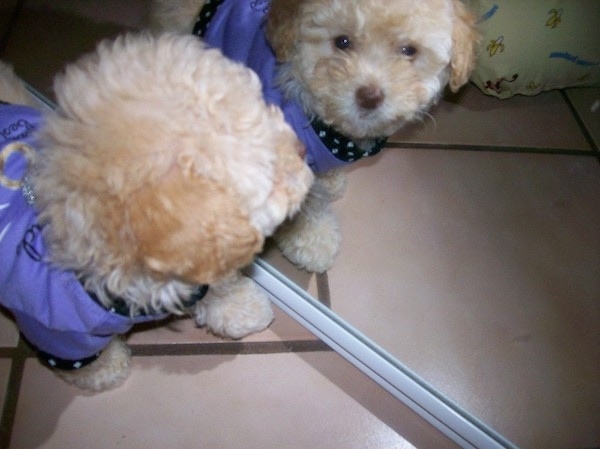 "This is Princess. She is a Toy Poodle puppy and is 8 weeks old in this picture. She is a very playful and intelligent puppy. She loves the camera because she never moves when it's in front of her. She loves to sleep on her back and hides her toys in her bed when playing with them. She gets along great with people and other dogs. Most people that have seen the pictures of her say she is a stuffed animal which I cannot blame them, because she really looks fake. She is just a perfect example of a little princess."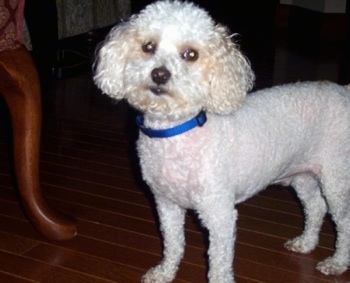 "This is Fino the moral-less Toy Poodle. Whenever I am eating something he is my best friend, but the moment I'm done he is off to socialize with someone else! He is 10 lbs., 6 years old. His birthday is May 16 and his middle name is Vincent."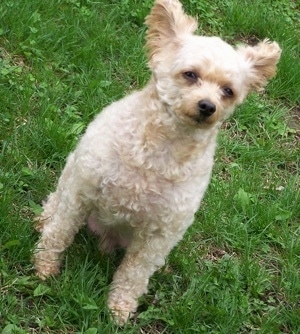 "This is my dog Teddy. I was just outside taking pictures of my yard on a windy day, and the wind caught his ears...and I snapped the picture. Teddy is a purebred Toy Poodle. He was 6 years old when this picture was taken. We got him when he was just a puppy. He has been a good dog and companion. He's very sweet, loves to lick you. He can be obsessive-compulsive at times. Some good habits are that he knows what a bath is (we have to spell it out...LOL), and he knows when we are leaving!! And a bad habit is he doesn't eat his own dog food, which can be annoying sometimes."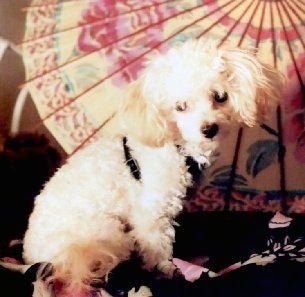 Vito Corleone the Toy Poodle at 1 year old with a parasol and kimono shirts—"A lady where my grandma works brought him in to give away because she didn't like his color (his brothers where more of a deep red/apricot color and she liked that better). So my grandma gave him to my aunt and I paid my aunt for him. At first I had no idea what to call him. He had quite an attitude and was very ornery (and still is). It came right out when my grandma and grandpa got him out of the car to go potty when they got him to my house (they came from Kentucky to Ohio with him). That little runt squatted right over grandpa's shoe and peed on it! His name went from Pumpkin to Leaf and finally to Vito Corleone (after watching The Godfather movie). Nobody could understand why I named him that because he looked so innocent, but after a little while they began to see the little troublemaker inside. As he has grown his hair has gone from the rusty pumpkin color in his baby photo to more of a creamy apricot color, but his personality is still pretty much the same: energetic, playful and downright ornery."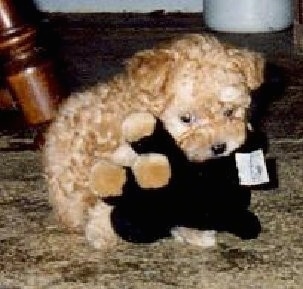 Vito as a puppy when he was a little under two months old with his stuffed toy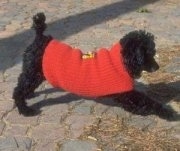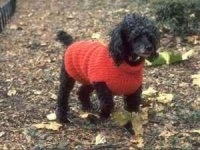 Adult black Toy Poodle wearing a red sweater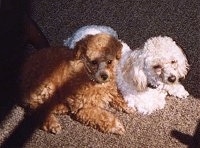 Toy Poodles Abigail and Molly May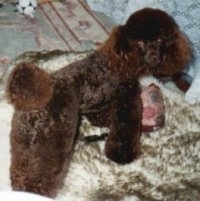 Del-Boy, a darling 3-year-old Toy Poodle
This adorable little angel is named Buttercup Delight.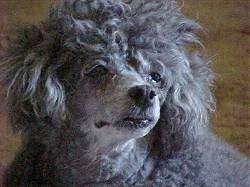 This is Todo, a 13-year-old Toy Poodle.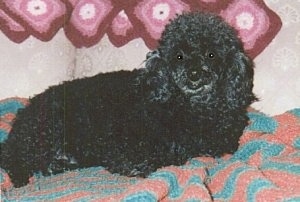 This sweet little dog is named Daisy.
Four-month-old Magoo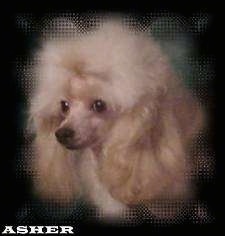 Asher the Toy Poodle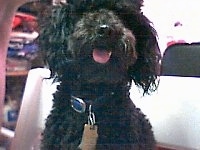 Pepper the Toy Poodle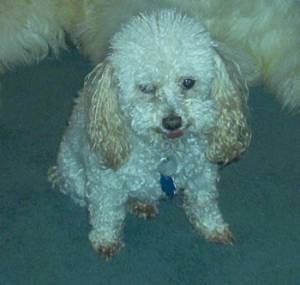 Kirby the Toy Poodle
Official AKC-Recognized Poodles
Non-AKC Poodle Types