Toy Poodle Pictures
(Caniche) (Barbone) (Chien Canne) (Teacup Poodle) (French Poodle) (Pudle) (Teddy Poodle)
Page 2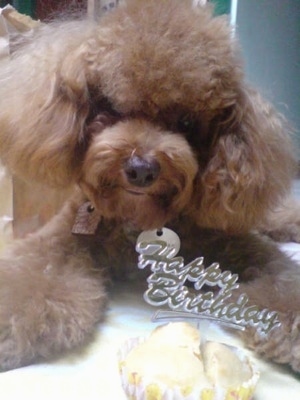 Leo, a red Toy Poodle at 1 year old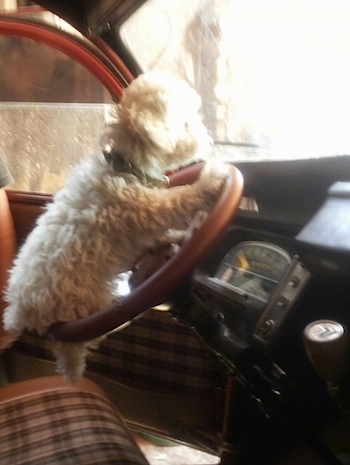 Oliver Pionero the Toy Poodle puppy at 3 months old —"Oliver is smart and sensitive and a fast learner but, beware he thinks he is in charge so be kind but firm."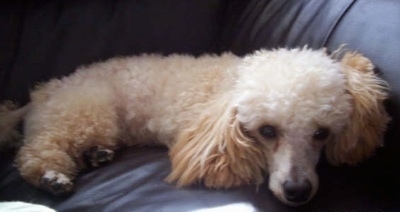 "Niles, a Toy Poodle at 15 months old is the sweetest dog I ever met. He loves his belly rubbed. He has a sweet temper, loves to play and go for walks."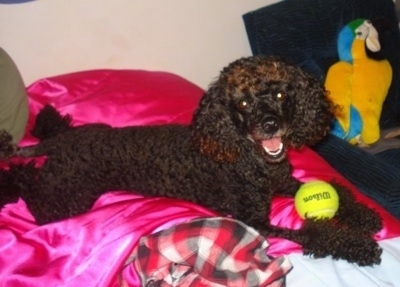 "I took this picture of my Toy Poodle Contessa, but we call her Tess. She is a loudmouth and loves chasing cars and people who walk in the neighborhood. She is 4 years old. She is obsessed with tennis balls and her "monkey" (she's had the same toy since we got her). As you can tell we dyed her hair and the buttons of her ears. We love her and would not know how to live without her. She is fast and gets tons of exercise in our backyard with her tennis ball."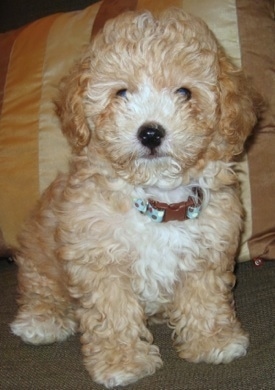 "This is Brady when he was an 8-week-old puppy. His coat is parti-colored with light red and white."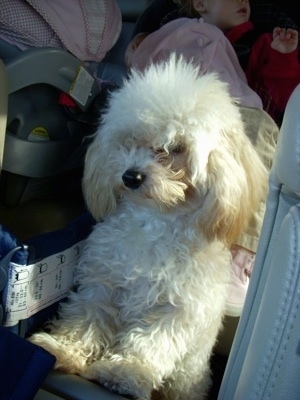 "This is Brady at 1 year old. You can see how much his coat has lightened up (keep this in mind when picking out your pup). His best friends are our 3- and 4-year-old daughters—he chases them and plays games with them and has never once shown aggression. Our little "Brady Bunch" is very obedient and understands what we say, even though we've never trained him. He is also extremely calm and laid back, not tense or hyper as some people describe Toy Poodles. He has definitely made himself an important part of our family! Brady is almost 6 1/2 lbs. full grown."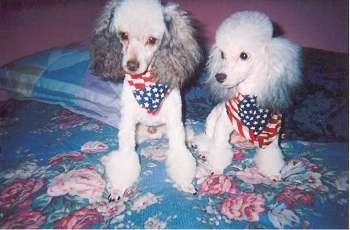 Meet Mr. and Mrs. Toy—Suey Rey the male toy poodle is silver in color and loves to pose for the camera. Lady Katrina, his mate is the perfect companion.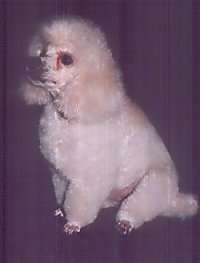 Jordan the Toy Poodle at 2 years old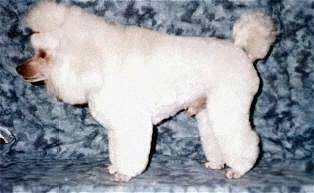 Jordan the Toy Poodle at 2 years old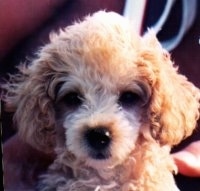 Poker, a one-year-old Toy Poodle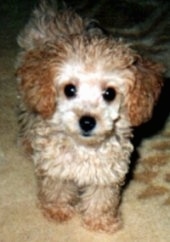 Poker, a one-year-old Toy Poodle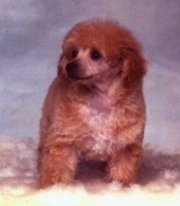 Peaches the Toy Poodle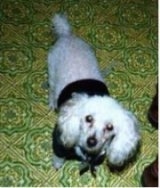 Peaches the Toy Poodle after a hair cut
"This is Tapsi. He is a male Toy Poodle. His owner got his name from a dream she had about a beautiful white horse who was the most unique. Tapsi always has this look on his face all the time. He is very serious dog, very complacent and very smart. He will learn a trick in a matter of minutes, he loves to learn and he is very aware of the process of how to learn. His owner says she wishes she had more insightful tricks to teach him, as he is eager to learn. He rolls over, sits, knows his left from right paw: "Give me right paw." He dances and twirls in the air on his back paws, he fetches—distinguishes his food, water and ball, and gets confident around much bigger dogs—bigger dogs always come over in the morning and play with Tapsi outside while his owner gets ready for work."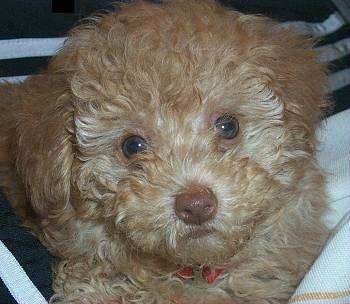 Two-month-old Kiwi—what a face!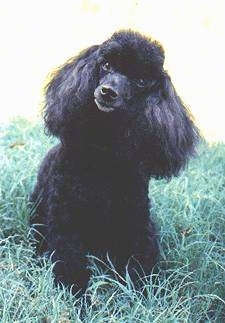 This is 13-year-old Sally Goodin, a black Toy Poodle. She has obedience and Flyball titles.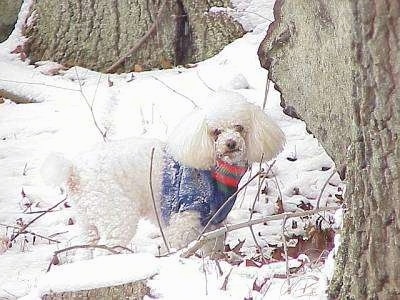 Harry the Hunter, a white Toy Poodle in the snow busy looking for anything that moves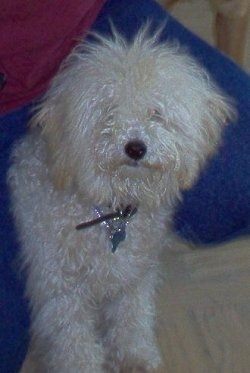 Joseph at 8 months old
Official AKC-Recognized Poodles
Non-AKC Poodle Types