Rescue a Yorkshire Terrier
Yorkshire Terrier Puppies for Sale
Yorkshire Terrier Pictures
(Yorkie)
Page 2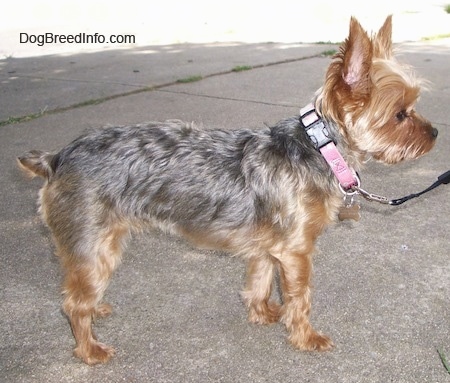 Gia the teacup-size Yorkshire Terrier at 2 years old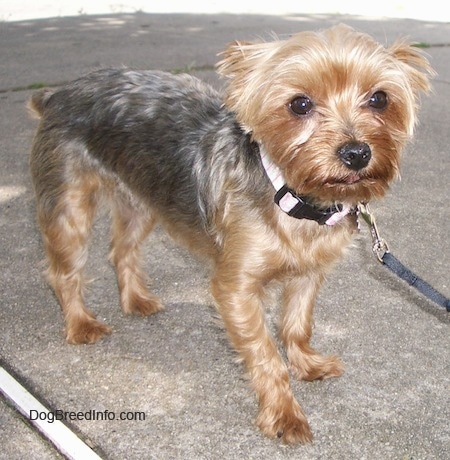 Gia the teacup-size Yorkshire Terrier at 2 years old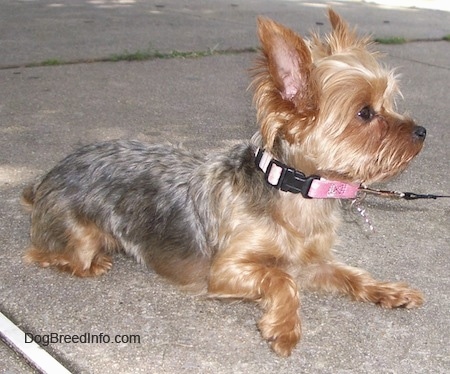 Gia the teacup-size Yorkshire Terrier at 2 years old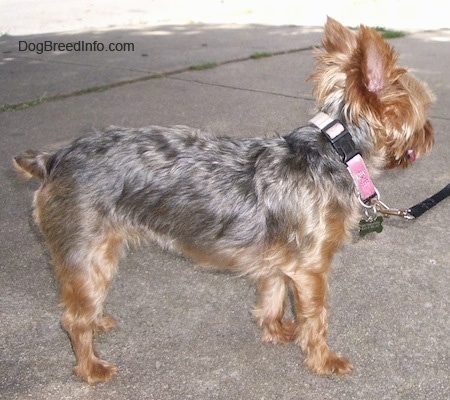 Gia the teacup-size Yorkshire Terrier at 2 years old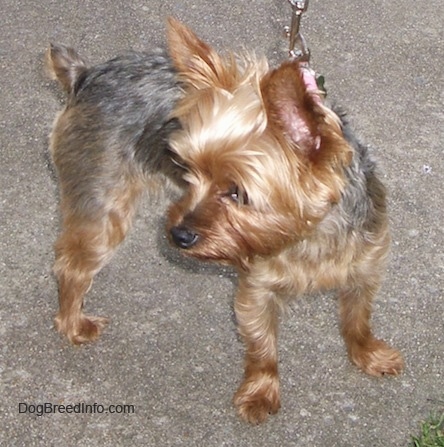 Gia the teacup-size Yorkshire Terrier at 2 years old
___________________________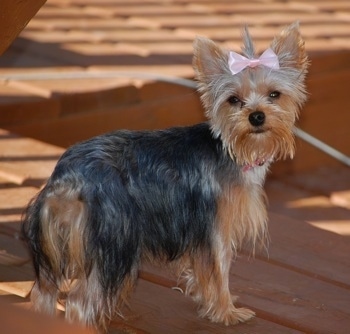 "Diva is adventurous and definitely has little dog syndrome. She constantly harasses my larger American Eskimo dog. She also has a very sweet side; you can count her to lie on you when sleeping and is notorious for kisses :)."
___________________________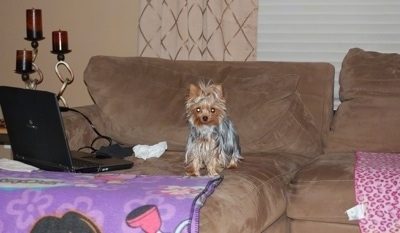 "Mocha is extremely small and is very timid. You can put her in one spot and hours later she will still be there resting. She loves to be up under you and at times doesn't get as much attention as my other more aggressive dogs. She's a sweetheart!"
___________________________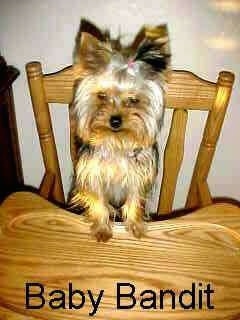 Bandit, a 4½-pound Yorkie is always ready for Sunday brunch. Her favorite is bacon!

Bandit likes to sleep during the day in her "kitty" box and sometimes peeks out to see what her owners are doing.
Bandit
At Christmas she enjoys waiting for Santa. Merry Christmas, Bandit!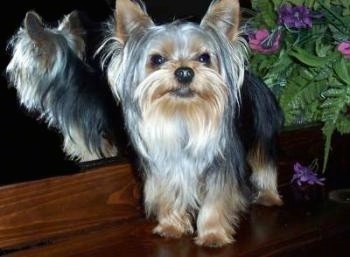 1-year-old Puppet weighs 3 pounds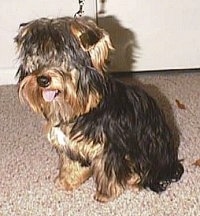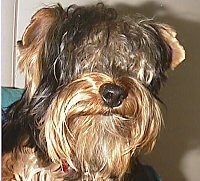 Meet Snickers!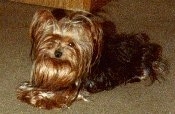 Joy the Yorkie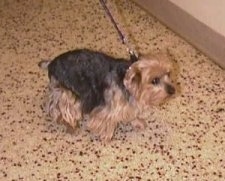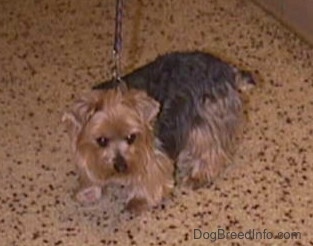 My name is JB. I am a healthy 10-year-old, 6-pound little boy. My vet says I am healthy because I get my teeth cleaned every month.
| | | | | | | |
| --- | --- | --- | --- | --- | --- | --- |
| | | | You may also be interested in... | | | |
Small Dogs vs. Medium and Large Dogs
Yorkshire Terrier Dogs: Collectable Vintage Figurines