ACHC = American Canine Hybrid Club
DDKC = Designer Dogs Kennel Club
DRA = Dog Registry of America, Inc.
IDCR = International Designer Canine Registry®
DBR = Designer Breed Registry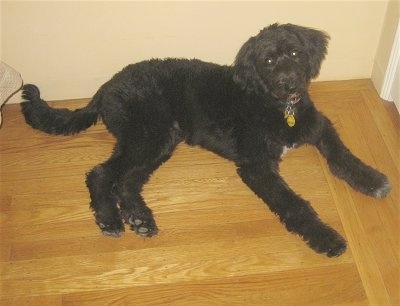 Lola the Bordoodle (Border Collie / Poodle hybrid) at 7 months old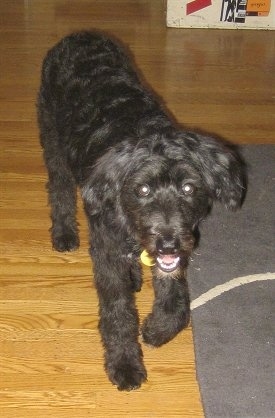 Lola the Bordoodle (Border Collie / Poodle hybrid) at 7 months old
_______________________________________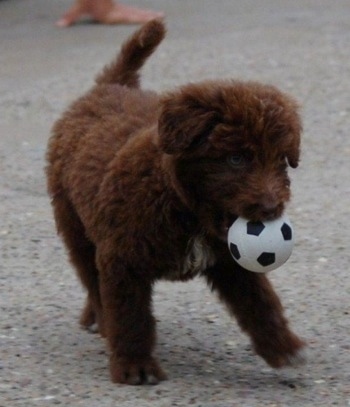 "This is Woody. His mum is a working Border Collie and his dad is a Standard Poodle. Woody is 10 weeks old in this picture and we have only had him for 4 days, yet in this short time he has shown a high level of intelligence, he can sit on command, give paw, has learnt "no" and has shown no real interest in our cat, Naldo, although Naldo has shown lots of interest in Woody! He has a very lovely, sweet nature and is excellent with our 10-year-old son Jack. He likes to play with his football and will nearly bring you back the ball on command. He loves sitting on your knee for cuddles and then falls fast asleep."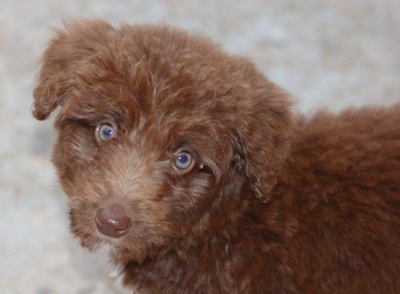 Woody the Bordoodle puppy at 10 weeks old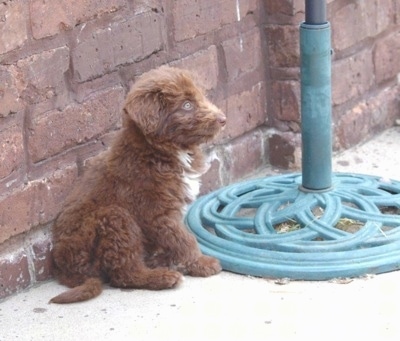 Woody the Bordoodle puppy at 10 weeks old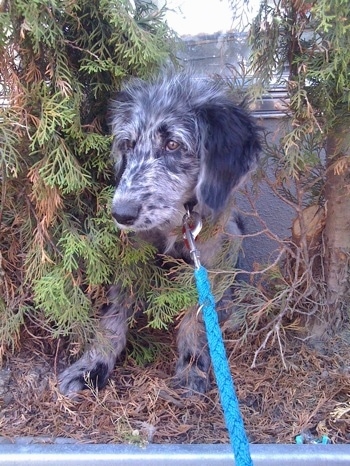 "Izzy was the runt from a Border Collie breeder's first cross litter. Her mother is a blue merle Border Collie and her father a white Standard Poodle".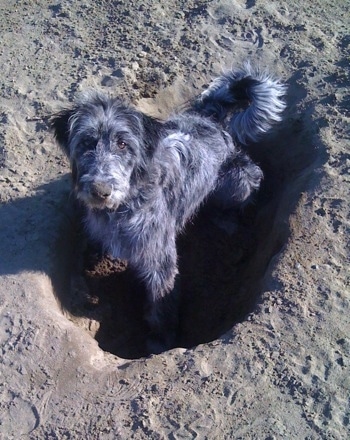 "We chose Izzy because of her timidity. We live in an apartment and own an art gallery. We wanted a dog that wasn't too hyper and that would be polite to humans. For the first 6 weeks she would not walk out our front door on her own (we live on a main intersection in the city). Once she got to know the neighborhood her confidence soared. She LOVES other dogs and always wants to play. She is very gentle with small dogs but has a little trouble with big aggressive ones (bullies). Izzy is now 8 months and 45 pounds tall and thin. She doesn't shed yet (fingers crossed) and a relative with allergies has had no problems being around her."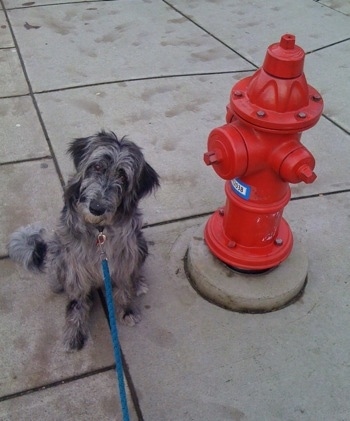 Izzy the Bordoodle at 8 months old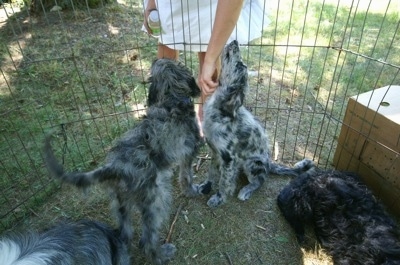 Izzy the Bordoodle with her littermates