Peek-a-poo Pictures
Pekingese / Poodle Hybrid Dogs
Page 1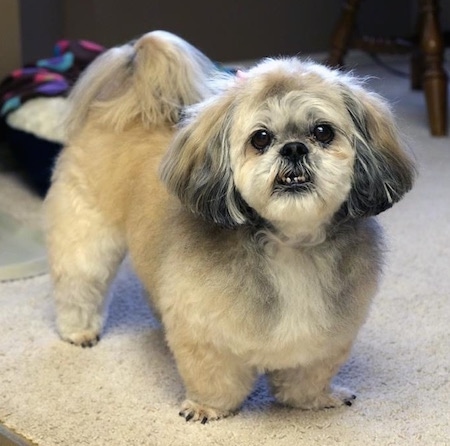 Annie the Peekapoo at 11 years old—"Annie is our "ankle-biter". She has never bitten anyone, though, except me when I was trying to break up a scuffle between her and our elderly Miniature Dachshund, Marquis. Annie is very much my wife's dog, and she loves to snuggle and cuddle with my wife whenever she gets the chance. She is 3/4 Pekingese and 1/4 Poodle, which I've often said was "too much Poodle". She's incredibly smart... smarter than some humans I know."
Other Names
Pekepoo
Peke-A-Poo
Peke a Poo
PeekaPoo
Pekapoo
Peka-poo
Pekeapoo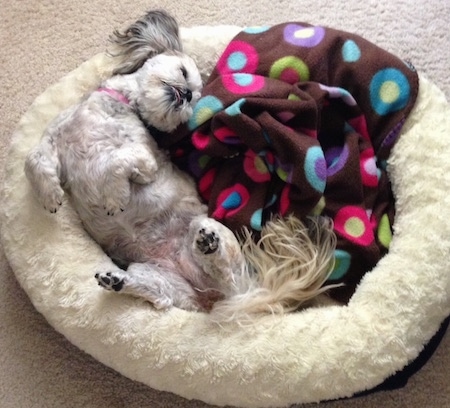 Annie the Peekapoo at 11 years old napping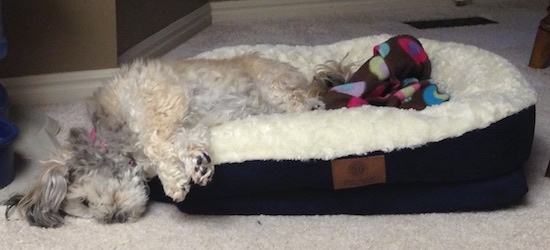 Annie the Peekapoo at 11 years old napping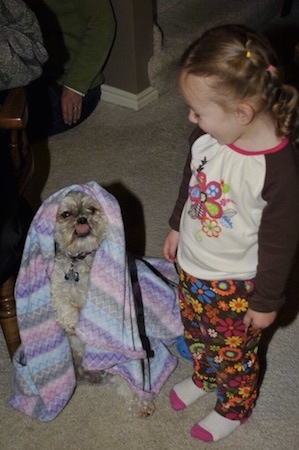 Annie the Peekapoo at 11 years old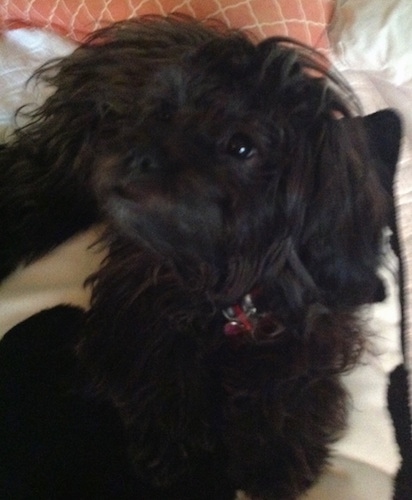 Taniga CoCo the Peekapoo at 6 months old—"This is the sweetest puppy that I ever had, and she passed away from cysts in her kidneys at 6 months old. She was beautiful! She went everywhere with me! I am so glad I was able to give her love and affection! These dogs are very loving in return!"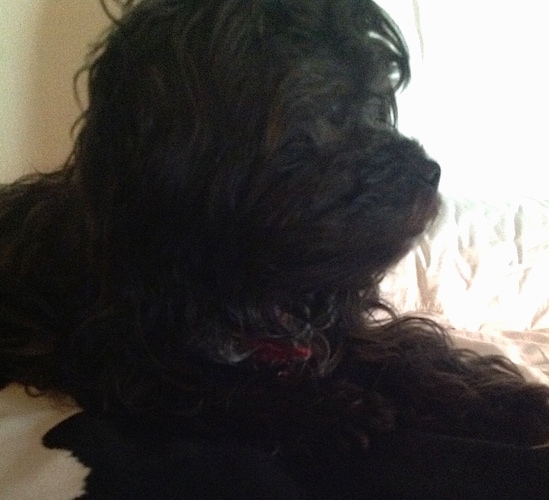 Taniga CoCo the Peekapoo at 6 months old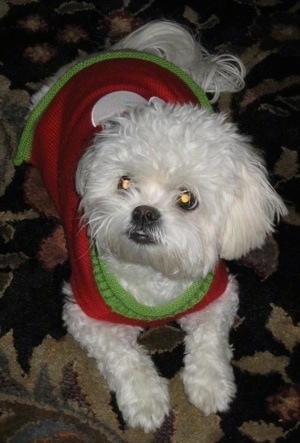 "Tinkerbell the Peek-a-poo is the cutest, most lovable dog we have ever had. She is loving, playful and great with children. She has always been full of energy, but not too hyperactive. She is easily trained and loves to be rewarded with treats and praise. She loves attention and loves kisses. Tinkerbell is a miracle dog. When she was one year old, she fell from the stairwell while my sister was holding her and fell down 5 stairs. She broke the back of her skull and has a piece of her skull floating in her brain. She was in and out of the ER for about 3 weeks before we took her to a neurologist in Chicago, IL. It was there that they located the piece of skull in her brain. They were not sure what to do or how to remove the piece of skull since the bone was embedded in the part of her brain that controlled her movement, eating and swallowing. After deciding to keep her on pain medication and a neck brace she made a full and complete recovery. It has been 3 months since her accident and she is still the same dog that she once was. There were no effects from the accident and she has recovered like nothing had happened. The doctors didn't know what to expect for they had never seen a dog survive after being dropped on its head. It is truly a miracle that she has survived and is living a completely normal life. She is our little Miracle!!!"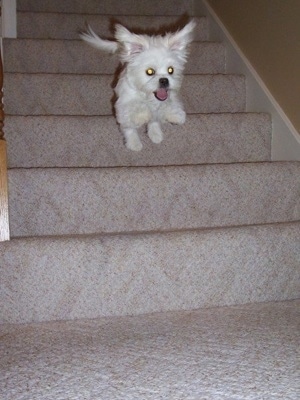 Tinkerbell the Peek-a-poo jumping down the steps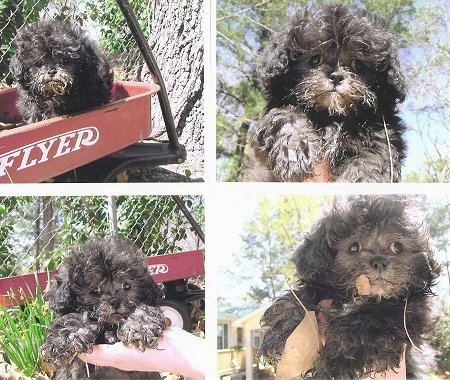 Jezzie, a 2-month-old Pekapoo who has had quite a bit of fun in the mud this day.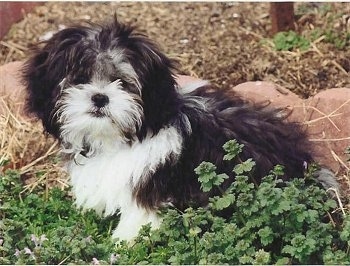 Queen Isabella aka Bella, a 9-month-old Pekapoo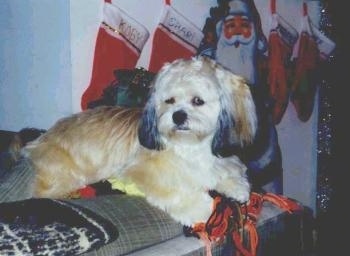 Koby the Peek-a-poo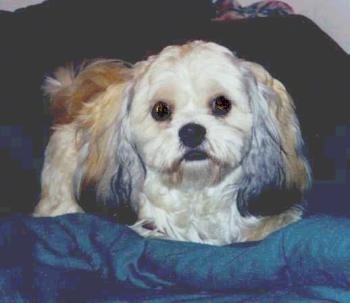 Koby the Peek-a-poo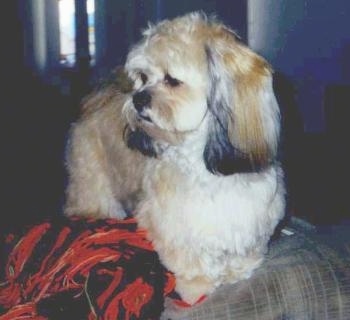 Koby the Peek-a-poo
Suzie the Peek-a-poo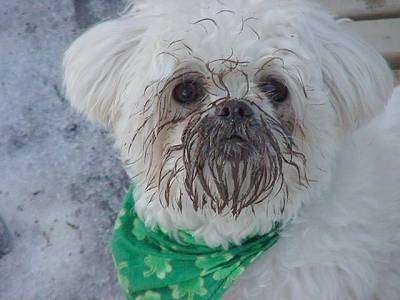 Suzie the Peek-a-poo