Yorkipoo Pictures
(Yorkie-Poo) (Yorkiepoo) (Yo-Yopoo = F1b) (Yorkiedoodle)
Yorkshire Terrier / Poodle Hybrid Dogs
Page 2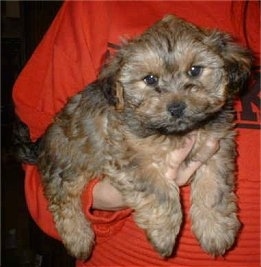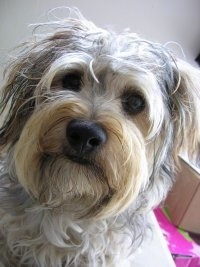 "Biscuit is a Yorkipoo (Yorkshire Terrier / Poodle mix). He is 8 weeks old in the picture on the left and almost 2 years old in the picture on the right. Biscuit is the sweetest dog ever! He loves to play with his toys and keeps himself entertained all the time. He loves to dig. We go for a walk every day and he runs by my bike while I ride. He lost all his coloring from when he was a puppy and now he is all gray. Biscuit is so sweet and smart!"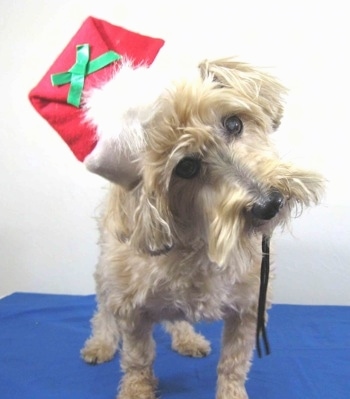 Pepper the Yorkipoo at 12 years old—Merry Christmas, Pepper!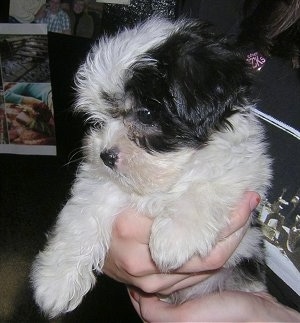 Sky, a black and white Yorkipoo puppy at 8 weeks old, weighing only 2 pounds (.9 kg)!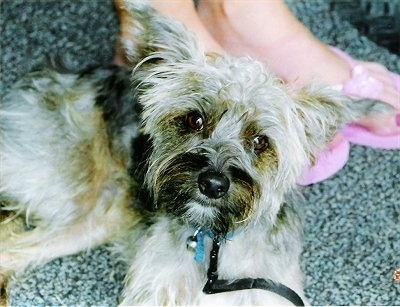 This is Maverick at approx. 1 year, photo courtesy of Nikki Ressler of Lancaster, PA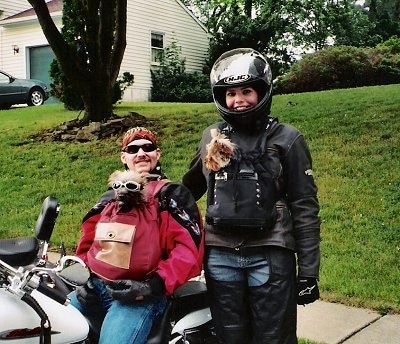 Maverick is the Yorkipoo on the left at approx. 2 years of age. Joey is a pure Yorkie on the right. Both dogs love going for bike rides. All we have to do is fire 'em up and they come running. Get your motor runnin'!!!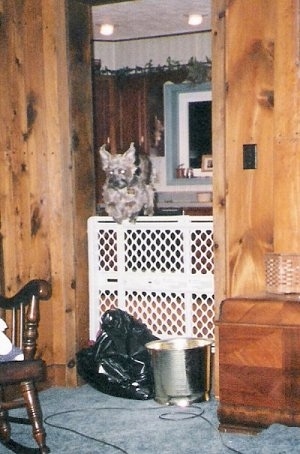 Boy can this dog get in the air! Here, we see Maverick jumping over a baby gate which has been placed in the middle of the door frame. Maverick can also climb 6-foot work ladders and walk on two feet!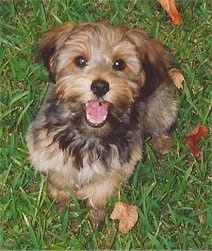 Brewster at 5 months
Brewster at 5 months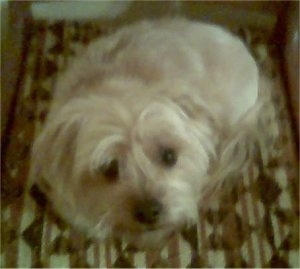 Smudge at 7 years old