FAQ about dogs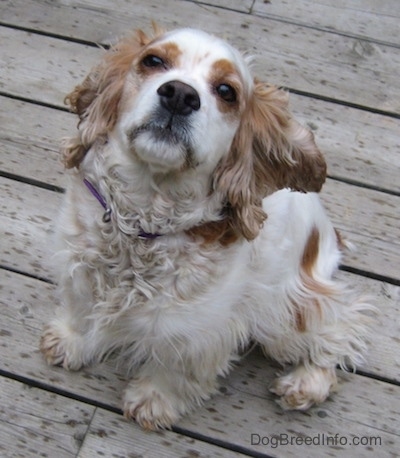 Commonly asked questions sent into the site are sometimes posted to help others who are dealing with the same issues.
1. Question
When is the right time to show your dog affection?
Answer:
When the dog is submissive and acting calm. He will be holding his head low, with his ears relaxed and slightly back. He might curl into a circle. Basically, he is slinking himself smaller, telling you he does not wish to be boss. You can give your dog all the love and affection you wish at this time.
Do not give your dog affection when he is excited, scared, nervous, anxious, or when he is showing signs of dominance—very perky and proud, looking and asking you for attention. A dog that is asking to be petted is demanding that you do something for him. A demand from a dog is an alpha behavior. Alpha behavior can also be seen when he carries himself proud with a stance that makes him look bigger. His ears will be perked. When dogs carry themselves like this they look beautiful, but in the dog world, this is a dog trying to puff himself out for the role of the leader. Dogs should not be petted or sweet-talked to at this time.
When a dog is showing signs of dominance the dog should receive no affection until you are able to make him realize he is not the boss and he accepts it and begins to act submissive. The more submissive and stable-minded the dog gets, the more love you can give him. Dogs should not get any affection until the dominance is under control. Your affection will reinforce whatever mind frame (in human words, "mood") the dog is in.
2. Question
Does my dog need drugs for Obsessive-Compulsive Disorder (OCD)?
I was watching the news and it said if a dog chases its tail, runs in circles, bites at himself and/or in the air, and/or whines, etc., that it probably has OCD just like humans and needs medication such as Prozac or Zoloft. My dog tends to spaz out like this. Do you think I need to put him on medication?
Answer:
No, absolutely not. Putting a dog that has OCD-like symptoms on medication is just covering up the problem rather than addressing the real issue. We need to look at the WHY. For the record, it is NOT genetic and certain dog breeds are NOT predisposed to it, however certain high-energy dogs are more likely to be lacking what they need as canines. We humans take these animals and live with them. A lot of us tend to treat them like humans, ignoring the fact that they are animals. We do not give them what they instinctually need and it literally drives them nuts. Dogs need clear leadership and direction. Their minds need to be challenged. They need daily consistent exercise where the dog is FOLLOWING the human, not the other way around, to satisfy their migration instinct. If you walk your dog every day, but fail to make your dog heel, you are not getting the most out of your walk. To keep a dog inside our nice fenced yards day after day is like putting a human in a padded cell and feeding them, but not giving them any type of challenge, and never letting them see the light of day. After a while, you guessed it, the human would begin to go cookoo. Before you put your dog on drugs try giving your dog what he is crying out for: exercise, leadership and direction. Take your dog for a long daily walk where he walks beside or behind you. Never in front, as the pack leader goes first. Set rules within your home and firmly stick to them. Be your dog's strong leader so he can feel secure within himself. Dogs look for direction and authority. They crave it. They need to migrate DAILY. It's in their blood. In addition, if your dog is a working-type challenge her with a game so she can use what she was bred for.
If your dog displays any behavior that could be considered an OCD symptom you are failing your dog as an owner. Treat your dog like a dog giving him what HE needs as an animal and you will start to see these OCD symptoms disappear.
3. Question
Why do some dogs snap at people while they are eating?
Answer:
A dog that snaps is a dog that is communicating to you that he is your leader and he simply wishes that you leave him alone while he eats (leader eats first...it's canine instinct). This is why it is so important to be 100% pack leader at all times, consistently. When someone is not or is wishy-washy about it, the dog becomes either unsure and tests you, or simply is convinced and becomes alpha. A dog communicates by growling, then snapping and biting. It happens because of the humans. It is the responsibility of the humans to understand this and be alpha 100% of the time or you will be tested by your dog. Dogs who are not 100% secure with their place are stressed dogs. Since we cannot allow a dog to be pack leader 100% of the time allowing the dog to make all the decisions, the dog becomes stressed and anxiety ridden. Sure, your dog may look happy because he is always excited, however excitement in a canine animal is NOT happy. It is just that, excited. Most dogs in America are not stable, balanced dogs because most people do not understand this. Dogs also have an instinct to migrate and how many people do you know who own dogs? Now how many dogs do you see going for walks? How many dogs that you DO see walking are walking in front of the humans? Pack leader goes first. Whatever happened to a dog heeling?? So dogs are pack leaders during their walks (in front), with what little walks they get in the first place, and then they get home and their owners expect them to behave. To not guard their food. They expect them to listen to them, expect them to not bolt out the door, not bark obsessively, and to not chew things up, all the while wondering why they are so hyper, etc... They are wishy-washy about who is leader. A dog that does not get a daily walk develops mental stress because he has this instinct to migrate. Packs of dogs get up in the morning and walk, they hunt to find food. Nope, sorry a big yard and/or big house does not cut it. It's just like a big cage to them. Most dogs are unstable, hence the reason we have so many dogs getting killed in pounds. It's the humans' fault and oh so very sad. We take these animals and we have them live with us, yet we only take what we need as humans and do not give the dog what HE needs as a canine animal. Then we kill the dog for being unstable and get a new puppy. Nice cycle huh? We blame the pet overpopulation problem on breeders, however have you ever heard of supply and demand? If everyone were to keep their dog for life the demand for new pups would go down. Breeder does not sell pups, breeder does not breed as many...
4. Question
My Chihuahua puppy growls at us. Did we pick the wrong breed? We have a female and she is thirteen weeks old. When I went to pick her up last night to put her in her crate for bedtime, she growled at me and turned her head like she wanted to bite. I have never had a dog this small before and have never encountered one with such a temper. She will growl if you go near her things, too. We love this little one and really want to make this work, but now I'm starting to question if we got the right breed?! Can you help? Thank you!
Answer:
I am not able to tell you if you chose the right breed because I never met you, but I can take a good guess at why the dog is growling. It is very common for small dogs to be treated in a babyish manner with no leadership because they are so small. In the dog world there must be a leader. It's instinct for the dog to have a being that has a strong enough mind to keep their pack safe and secure. The strongest-minded being will run the home. The leader is either going to be the humans or it's going to be the dog.
When your little dog growls at you she is communicating to you what SHE wants. She is trying to be your leader. She is telling YOU it is not time for her to be in her crate and she is telling you not to touch HER toys. Lower members of the pack do not own objects. All objects belong to the leader. One way dogs tell other beings that they own things is by growling and if that does not work, they eventually bite.
Every time she growls at you and you do not correct her or you back away she gets mentally stronger. The more you allow this the stronger she will become and eventually she will be biting. Not because she is a bad dog, but because she is being YOUR pack leader. You need to turn this around now or it will get worse and that is not fair to the dog that is only reacting on instinct.
I recommend you tune into the Dog Whisperer. There are DVDs for sale on Amazon.com. On the show, Cesar Millan demonstrates over and over again how to correct dogs who are acting like your little Chihuahua.
Here is an article to read that will help explain how dogs think and what instincts they have.
5. Question
My dog is very submissive most of the time but once in a while shows signs of dominance. Why is this?
Answer:
Believe it or not, most dogs don't want to be alpha. There are some that were born to be leaders but most will hand the position back to the owners in a heartbeat if they feel secure with the owners being strong-minded enough to handle it. Dogs can flip back and forth between taking the role over and giving it back, especially those who do not really want it. Those dogs that do not have to flip-flop because they are confident their humans can handle the role are much, much happier.
6. Question
Self-feeders, are they OK?
I have a 6-year-old Havanese. We just keep his food dish out and fill it up when it gets low, which is once every two or three days. We are now getting a Golden Retriever puppy. Due to the different breeds and sizes they should be eating different types of food. Also the Golden Retriever is supposed to be fed only two or three times a day. How can we regulate the food with the two different dogs?
Answer:
It is not recommended to leave food down for a dog for psychological reasons. Instinct tells a dog the pack leader decides when it is time to eat. Leaving the food down all of the time allows the dog to decide. If humans allow dogs to believe they are pack leader it causes various behavioral issues and sometimes it simply confuses the dog. A confused dog is not a happy dog. When a dog is not 100% clear about the order of the pack it does not feel secure. Therefore if you display leadership with some things and not with others, the dog will never be 100% sure.
Besides that, I personally do not know another way to feed two different dogs two different types of food unless you make a scheduled feeding time. Big dog eats in this corner, little dog eats in that corner. Your Havanese may decide not to eat the first couple of meals because he is not used to a schedule, however when a dog gets hungry enough, he will eat.