Beagle Pictures
(English Beagle)
Page 1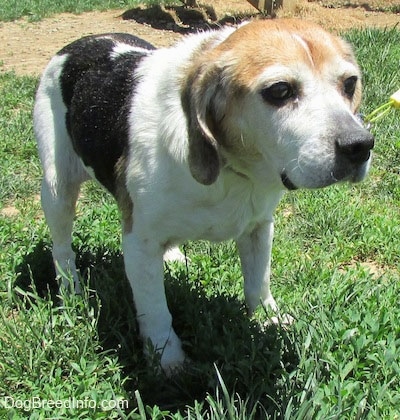 Bella the senior Beagle at 12 years old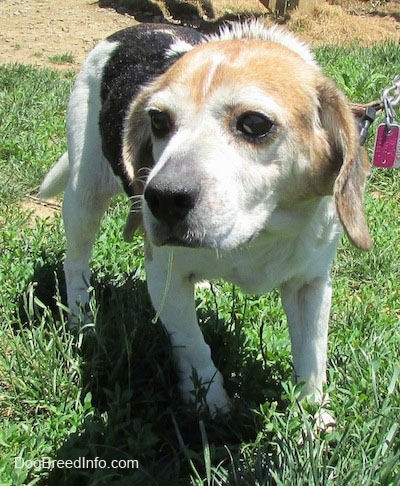 Bella the senior Beagle at 12 years old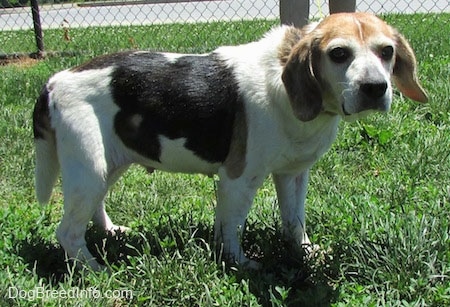 Bella the senior Beagle at 12 years old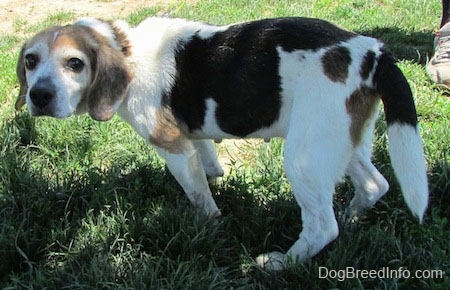 Bella the senior Beagle at 12 years old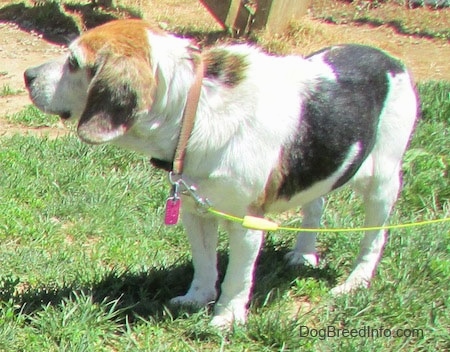 Bella the senior Beagle at 12 years old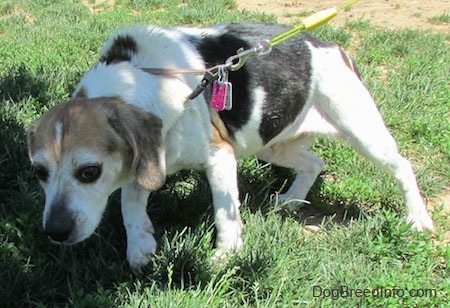 Bella the senior Beagle at 12 years old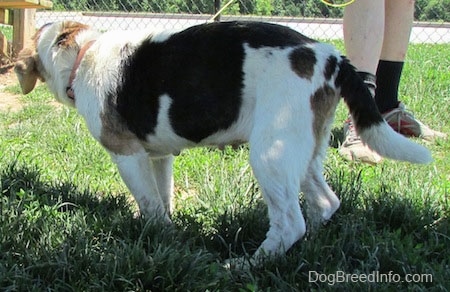 Bella the senior Beagle at 12 years old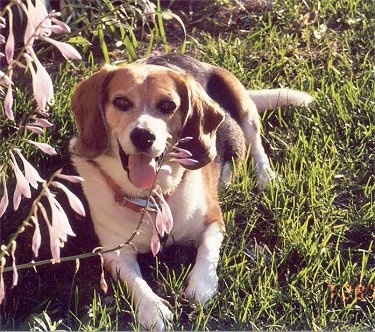 "This is a picture of my dog Zeke. He was 7 years old in this picture. Zeke was a great dog. He loved me unconditionally and always had a smile on his face. He was smart and playful. Zeke loved to chase rabbits. If you took him outside to play and didn't keep a close eye on him, he would slip out of the yard and run around the neighborhood barking his head off as he followed his nose. I would chase him down, following his bark until I caught him and brought him back home. One day, when Zeke was 11, my little brother took him outside so that he could roll around in the grass, one of Zeke's favorite pastimes. When my brother wasn't looking, Zeke slipped out of the yard and ran across the road. He was hit by a car. He died instantly. Now every time that I walk in the front door I realize that I will never again come home to see my Zeke-dog waiting for me. Please tell Beagle owners to keep a close eye on their hound dog buddies, or better yet, put up a fence. Then they will have their furry friends waiting for them when they come home for many years to come."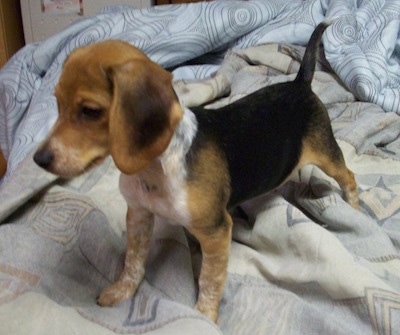 Chester the Beagle puppy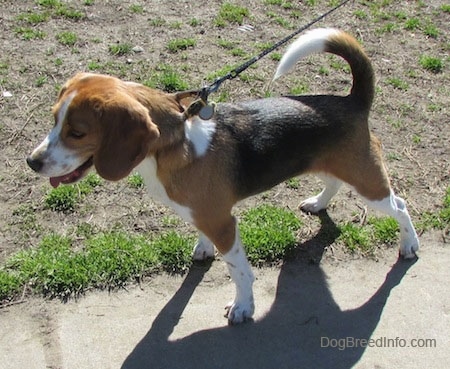 Felix the Beagle at 2 years old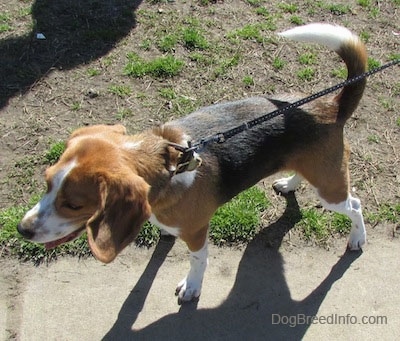 Felix the Beagle at 2 years old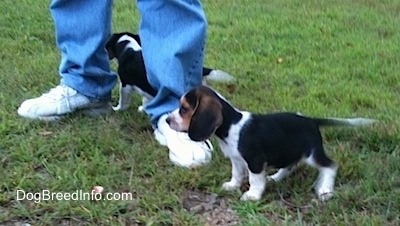 Beagle puppies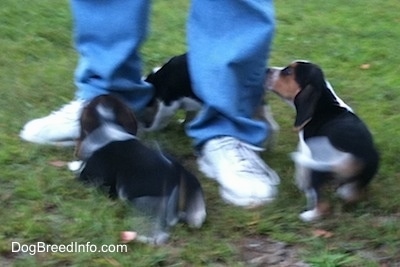 Beagle puppies
Video of a litter of friendly Beagle puppies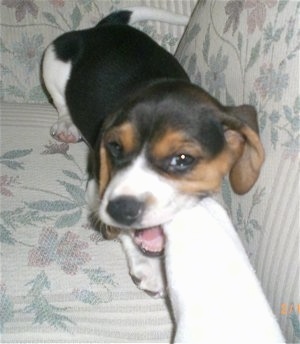 "Lexi the Beagle puppy is very mischievous. She gets into everything and really doesn't listen much, but she knows when she's done wrong and likes to suck up. She'll wake you up to biting your nose or tugging on your ears. She is cute and we love her so much. She 6 ½ weeks in these pictures. Lexi loves to bite which is our biggest thing right now with her cuz she doesn't like to listen, but she'll get better as she gets a little older. She is just a baby right now!"
Lexi the Beagle puppy at 6 ½ weeks old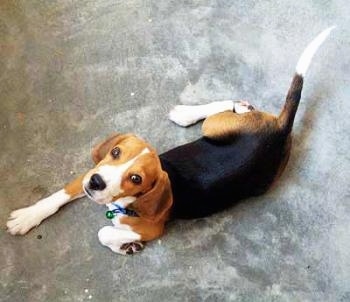 Flash the Beagle laying down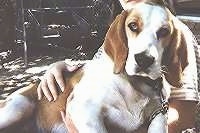 This is 4-year-old Lucy.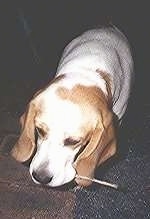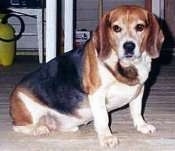 Hambone the Beagle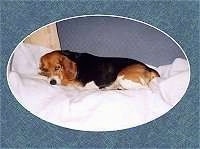 Sadie Mae the Beagle sleeping on the bed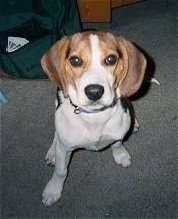 "I'm Leo. Want to play?"
"My name is Leo. Oh, Happy Me!"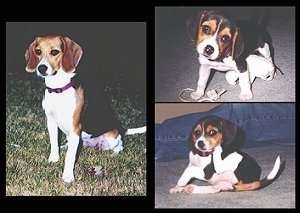 Dixie the Beagle as an adult and as a puppy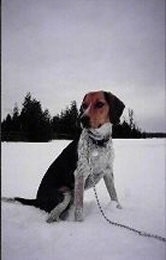 Hannah the Beagle at 2 years old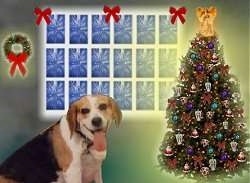 Merry Christmas from Lucy the 8-year-old Beagle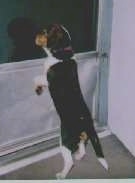 Harley D' Davidson the Beagle at 9 months old looking out the front door