Beagle Pictures
(English Beagle)
Page 3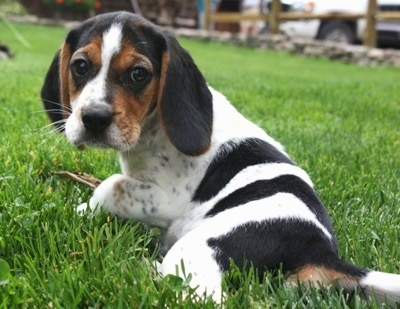 "This is Shooter, our blue-tick tricolor Beagle at 8 weeks old. He comes from good hunting stock. He will be going out with my husband. So far Shooter is adjusting nicely. He has figured out how to get out of his cage when my son does not lock it properly. He loves to play and follow anyone around the house. He does howl at night since he is a puppy."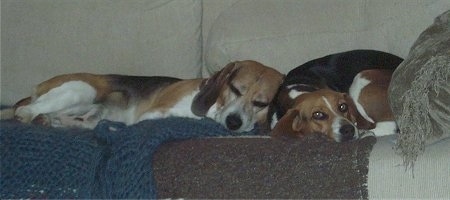 Beagles, Rex and Bayley taking a nap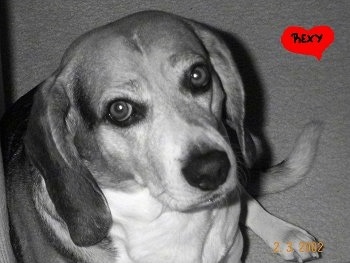 Rexy the adult Beagle dog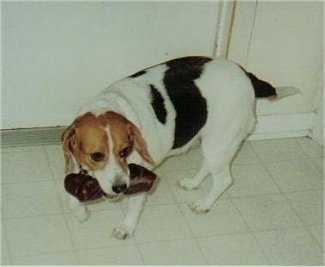 Penny the Beagle dog at about 2 years old. I am still trying to figure out what she has in her mouth.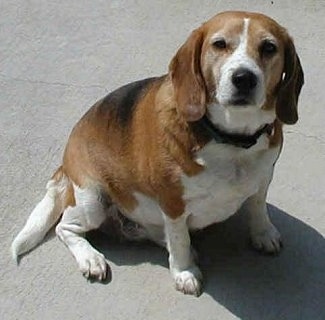 This is Grace, a "faded" tricolor Beagle. Faded refers to the incomplete black saddle pattern on her back that fades into the tan color. Grace is from show/pet bred lines.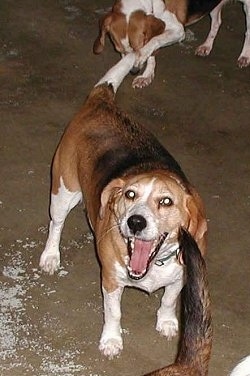 Grace the Beagle dog