Beagle Pictures
(English Beagle)
Page 7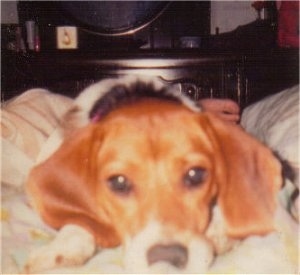 Willie the Beagle resting on the bed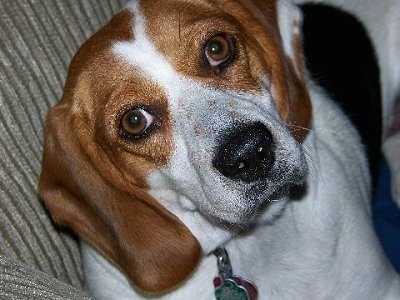 "This is Maxine. We rescued her from the SPCA. I couldn't ask for a better friend. She is really goofy and yes, she does love to play—all the time. She enjoys being in her favorite spot on the couch, belly up. From looking at your site, she looks like she is open tricolored and has some ticking in her too."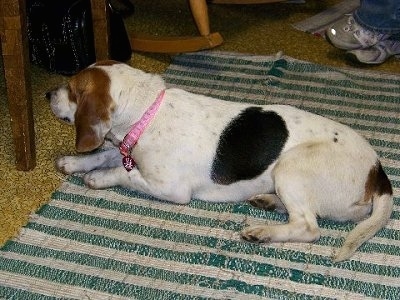 "Actually, these photos don't do her ticking justice; she has a lot of spots all over her back. You can see them really well when she gets wet trying to get into the wet grass. Here she could have used a bath; she has the unfortunate knack for finding poo or good smelly dirt to roll in. But you can see her ticking here quite nicely."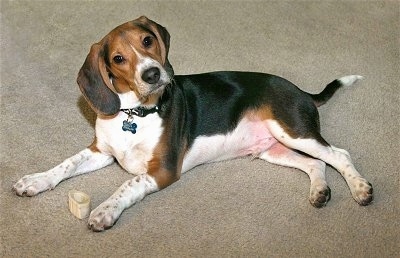 Max the Beagle pup at 5 months old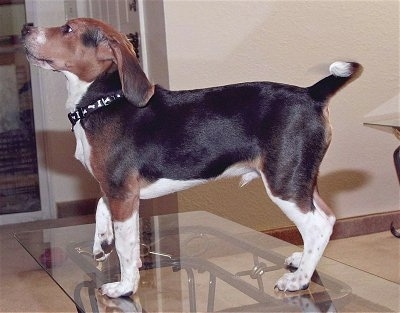 Max the Beagle pup at 5 months old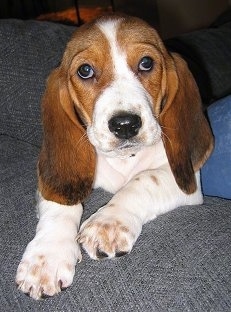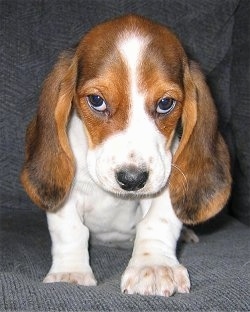 Zoey the young Beagle puppy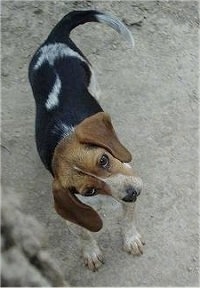 Tiny the 1-year-old Beagle
Molly the 2-year-old Beagle was rescued from the SPCA. She is an absolute joy in her new owners' lives.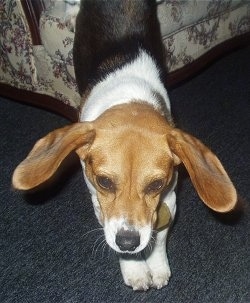 Molly loves her toys and going for walks.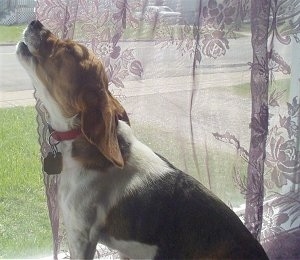 She also loves to howl (sing) to music.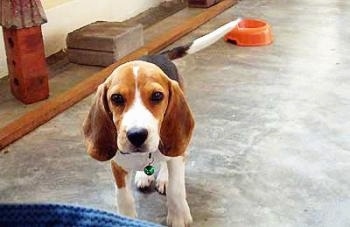 Flash the Beagle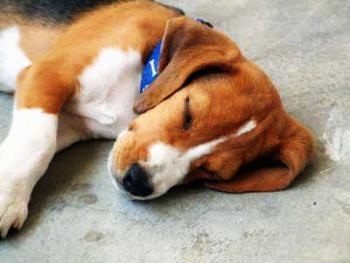 Flash the Beagle