Beagle Pictures
(English Beagle)
Page 2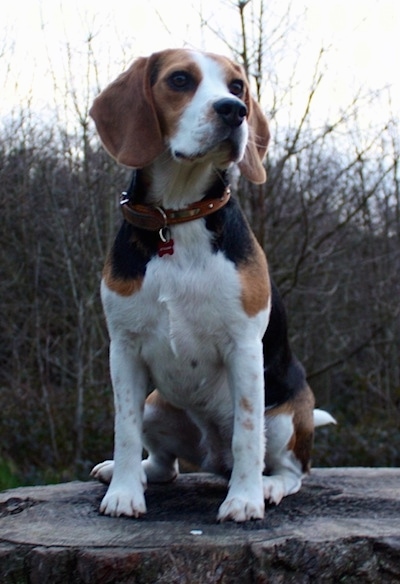 Koko the Beagle at 4 years old—"She is an incredible dog. Extremely smart. Knows nearly every trick in the book ;-) Beagles are just fabulous!"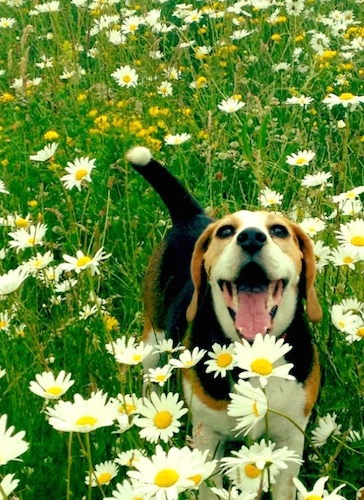 Koko the Beagle at 4 years old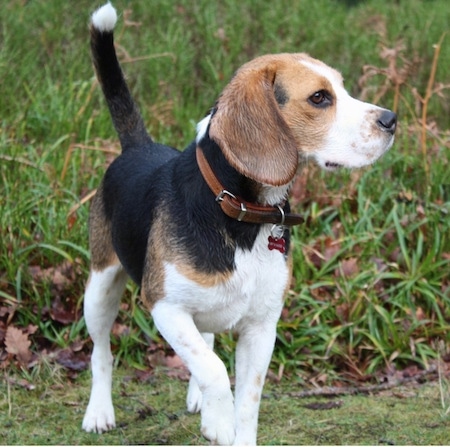 Koko the Beagle at 4 years old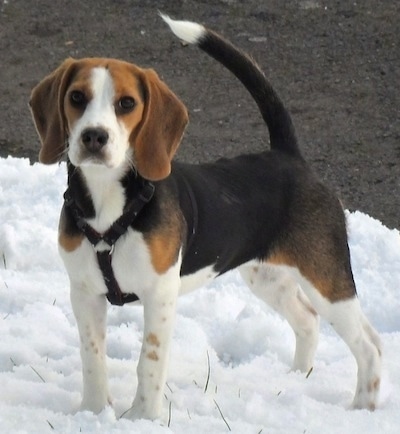 "This is my Beagle Koko! She is the best. I have trained her since she was only 9 weeks old to not run away when off the lead and now she is so trustworthy and always comes back to me when called. I tell her when she can explore and she respects that. Koko is my first ever dog and I am determined to change the Beagle stereotype for all Beagles out there! Train them right and they will follow you. No matter how stubborn. I am a 20-year-old Beagle mother and just as stubborn as Koko is."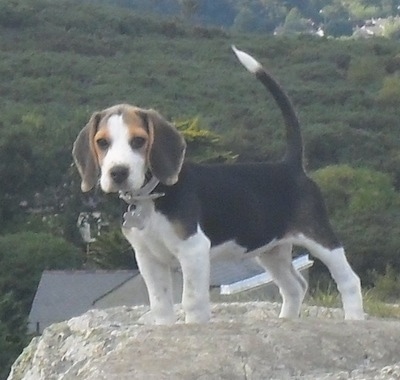 Koko the Beagle puppy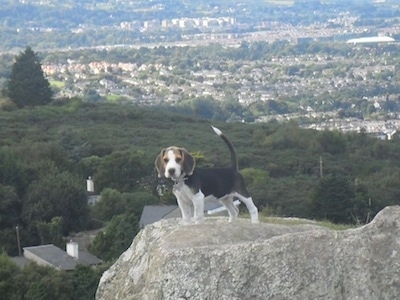 Koko the Beagle puppy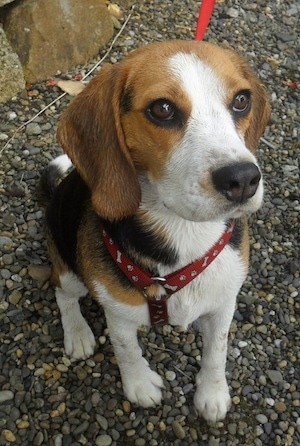 Koko the Beagle as an adult dog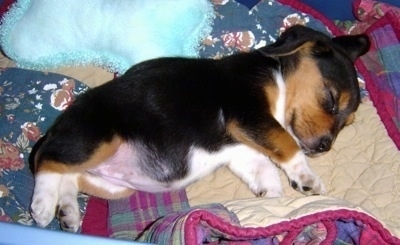 "Gracie the Beagle puppy at 6 weeks old—like most Beagles, Gracie was born black and white. However, as you can see from the photos, her brown is really starting to show. Gracie loves playing tug-of-war and chasing and chewing on her rope and once she's done playing, Gracie loves to take a long nap."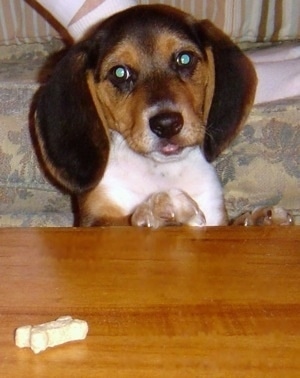 "Gracie the Beagle puppy shown here at 10 weeks old—at 15 weeks old Gracie continues to be a happy little pup who loves everyone she comes into contact with, and has yet to meet a fellow canine she did not like, or vice versa. When Gracie is not posing for the camera, she loves to run around, follow her nose, dig holes in the backyard, steal her family's sneakers (if left out), and cuddle up on the couch with her human mommy."
"As Gracie grows and learns, I try to follow Cesar Millan's rules. And although I may not follow them all, there is one rule of Cesar's that I always follow—never discipline your dog out of frustration or anger. And though Gracie can be a handful at times, I know that she will grow up to be a well-balanced Beagle because I am teaching her calmly and assertively without anger or frustration."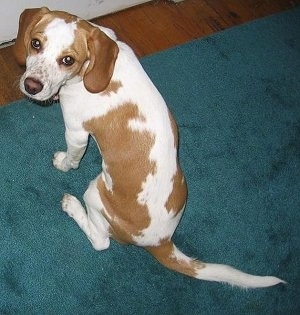 "This is Keagan, my red and white Beagle patiently waiting by the door to go on a walk. Keagan is about a year and a half old in this picture. She LOVES to play with bottles and chew on rawhide! She is a definite people dog and loves to cuddle. She is quirky and outgoing! She wants to say hi to everyone she sees."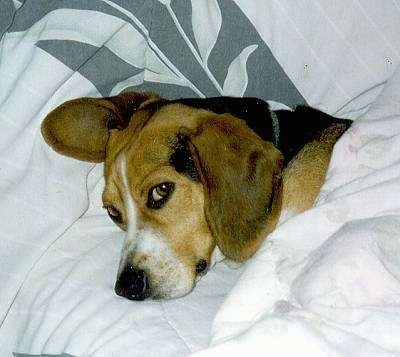 Echo in bed taking a doggie nap!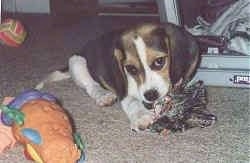 Abbey the Beagle puppy at 9 weeks old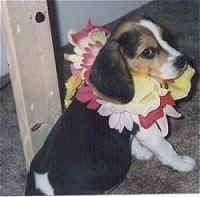 Pretty Abbey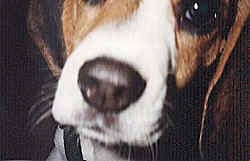 What's that smell??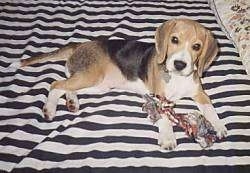 Earl the Beagle puppy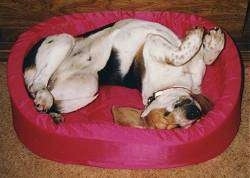 This is Roscoe, a 3-year-old Beagle doing what he does best, sleeping upside down.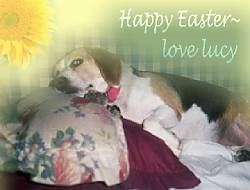 Lucy the Beagle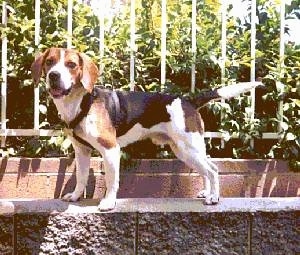 This is Leo from California and he is 10 months in this picture.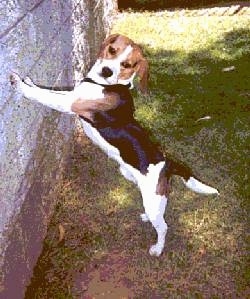 Leo the Beagle dog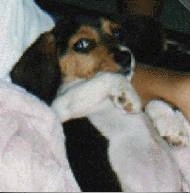 Three-month-old Patch the Beagle puppy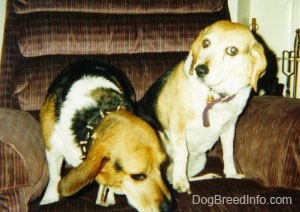 Beagles on the chair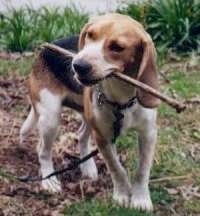 "Hi, my name is Dr. Evil and I'm a Beagle dog. I like to chew on sticks."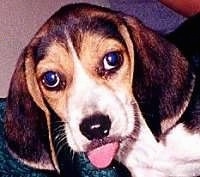 This is 10-week-old Dr. Evil as a puppy.