Beagle Pictures
(English Beagle)
Page 4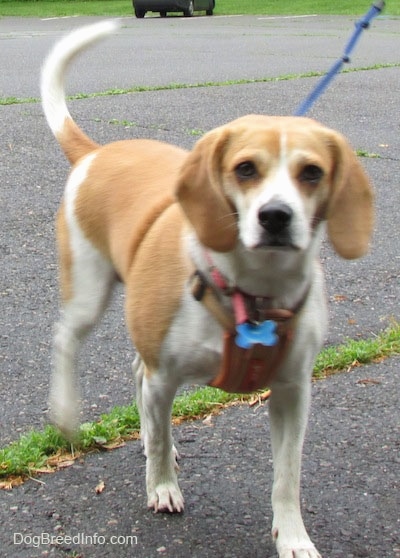 Emma the lemon and white Beagle at 3 1/2 years old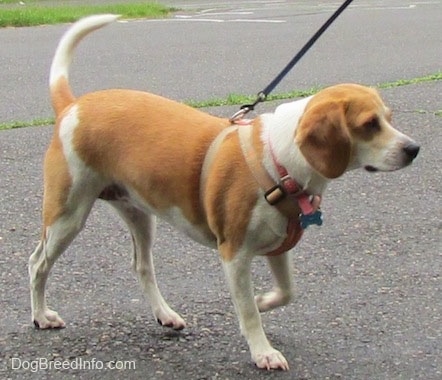 Emma the lemon and white Beagle at 3 1/2 years old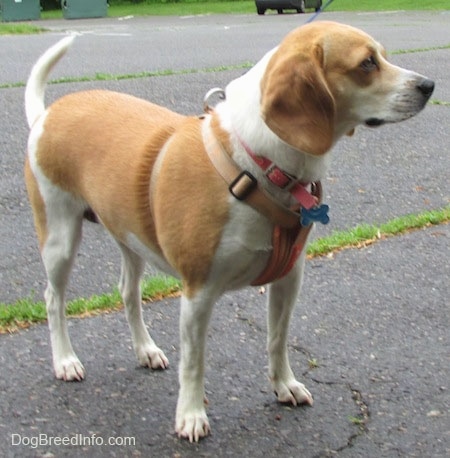 Emma the lemon and white Beagle at 3 1/2 years old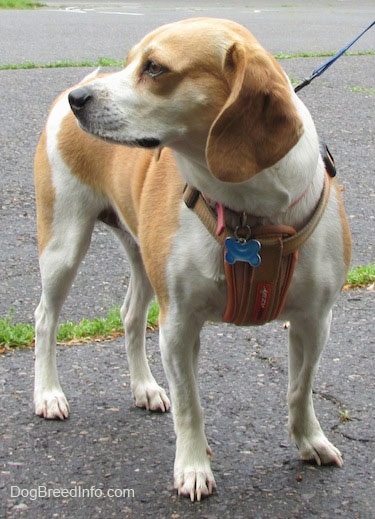 Emma the lemon and white Beagle at 3 1/2 years old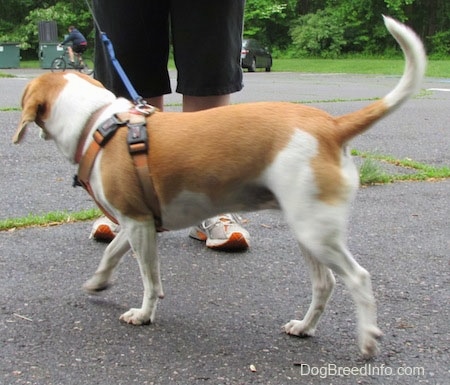 Emma the lemon and white Beagle at 3 1/2 years old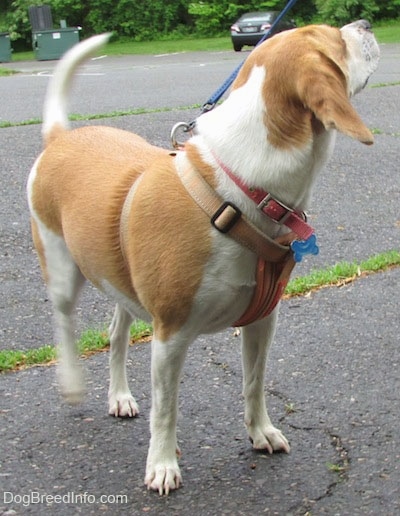 Emma the lemon and white Beagle at 3 1/2 years old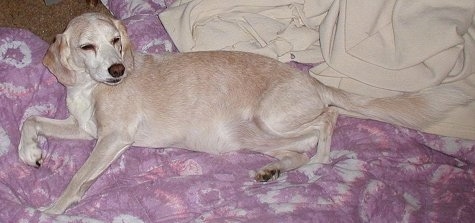 "Here are three pictures of Lucy. She's from hunting lines. In this picture, and the one below she's around 10 years old—you can see her hair has gotten lighter all over her body. In the third picture, she's about 2 years old and she's a noticeably darker color. Lucy is either a pale red and white Beagle, or a dark lemon and white Beagle. Red/white and lemon/white Beagles are genetically different only by one pair of genes (which determine color strength). It can be difficult to decide on some dogs, like Lucy, whether they are very pale red/whites or true lemon/whites."
"Lucy at about 10 years old—notice one eye is different. She has a fake eye. Her rescuers had to have her left eye removed when she was around 3 years old because she had glaucoma and severe trauma to her eye due to abuse she suffered before the rescue got her. They opted for a prosthetic eye after the bad eye was removed. She has amazing depth perception for a dog with one real eye!"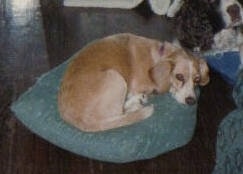 Lucy about 2 years old with a noticeably darker coat—"The next three pictures of Max, Millie and Prissy came from the same breeder. They are from hunting lines. They are examples of open tricolors or broken tricolors. Open or broken refers to the usual black and tan areas, which in these dogs are opened up or broken up by white."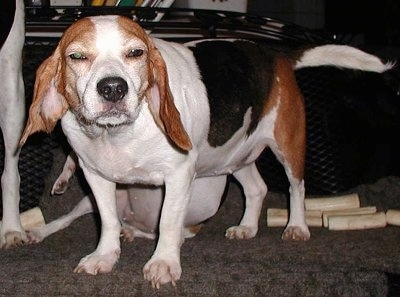 "This is Millie. There's nothing wrong with Millie's eyes—she's just squinting because of the camera flash!"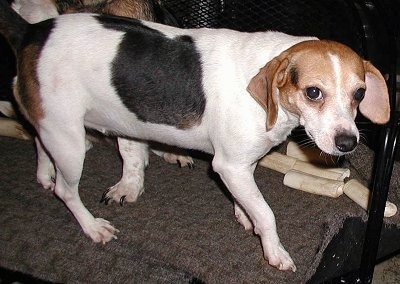 "Prissy is what some people might call a pocket Beagle—she only weighs 12 pounds."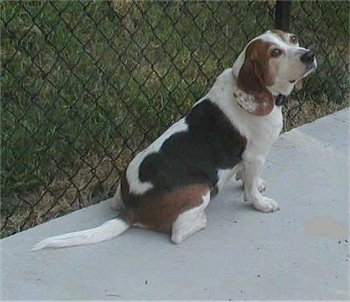 Max the Beagle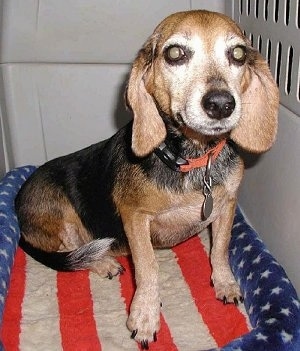 "Lucy is a heavily ticked black and tan Beagle from hunting lines. Even her white tail tip has lots of black ticking."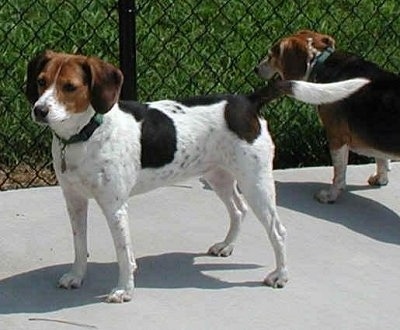 "Missy is an open tricolor Beagle with some ticking. She's taller than the 15-inch standard, which is not uncommon, especially in Beagles bred for hunting."