List of Dog Breeds Considered Good for Allergy Sufferers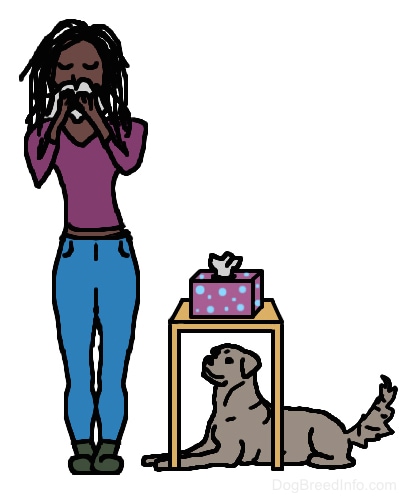 If a breed is not listed here, it does not necessarily mean the breed is not a good dog for allergy sufferers. This list is updated as we become aware of other types of dogs people with allergies have had success owning. There are also many hybrid dogs that may also work for you, especially the Poodle mixes. Take extra care when adopting a hybrid that only has one hypoallergenic dog in the mix. Pups within the same litter will vary in type. Some may be good, while another puppy within the same litter may not be.
Please note: One person's allergies may vary greatly from another person's. People can be allergic to dog dander, dog saliva, and/or dog urine. This is a list of dogs that generally have low dander. It is always wise to visit the dog to see if you are allergic to it before you commit. Just because a dog is listed here does not mean it will be good for you personally. This is only a general reference of dogs that are often good for some people.
Sometimes it may appear that a person is allergic to a dog, when it is not the dog they are actually allergic to, but what the dog is exposed to. For example: a person who is allergic to dust mites may have a reaction when they are around a dog who sleeps in a dog bed that is dust mite infested. The dust mite feces gets onto the dog's coat and the dog carries it to the human. When the dog is taken out of the mite invested environment it will no longer give the person an allergic reaction.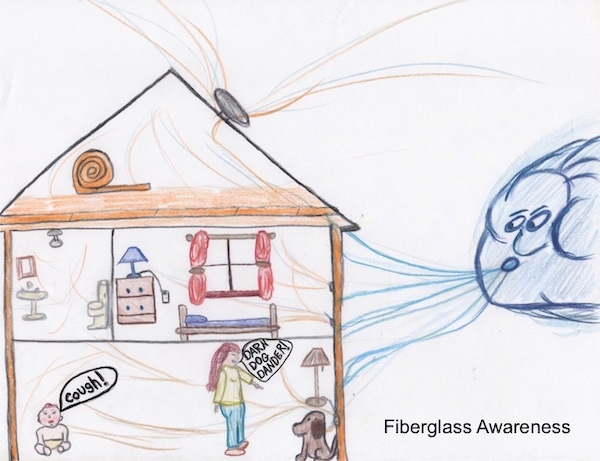 Cross contamination can also occur when the dog is exposed to airborne fiberglass particles often coming from the home. Dogs are low to the ground, sleeping and sitting on the floor where the particles settle. When the human gets close to the dog or the dog shakes its coat, it appears they are allergic to the fur or dander, when in reality what they are reacting to is the microscopic dust that settled on the dog. Fiberglass Poisoning in Dogs
Hypoallergenic Dogs: