Love Those Mutts
Pictures of Mixed-Breed Dogs
Page 24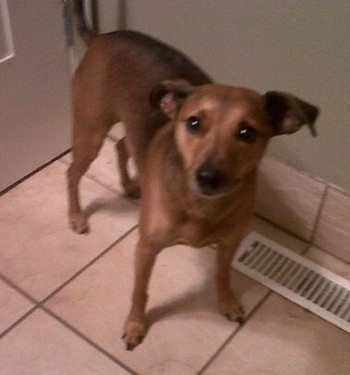 "Hugo the Min Pin / Pomeranian / Jack Russell mix at 5 years old. He's my roommate's dog. Extremely intelligent! He loves playing with Maddie my Pit Bull and of course going to the dog park. He loves snuggling up in blankets and playing in the snow."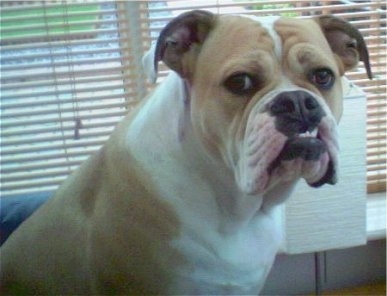 Tasha the English Bulldog x Olde Tyme Bulldog hybrid at 9 months old—"She is great with the children and all she likes to do is eat and sleep. When we take her for walks everyone who passes comment on how beautiful she is. It took a long time to decide what kind of dog to get as we are very fussy around the house and didn't want a bouncy dog. This is the perfect dog for our lifestyle. She likes walks but does like to stop and have a drink and when we get back home she just flakes out for a few hours. She was brilliant to housetrain and went out to do her business almost right away. We had a little problem with her doing the odd pee on the rug so we removed the rug and haven't had a problem since."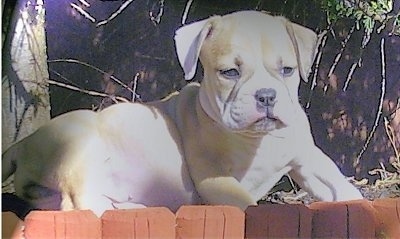 Tasha the English Bulldog x Olde Tyme Bulldog hybrid at 7 weeks old—"She is so lazy, the only time she comes alive is at our mealtime. She has started to turn her nose up at dog food in the hope we will let her have the same meals as us."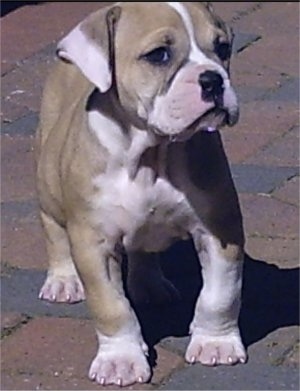 Tasha the English Bulldog x Olde Tyme Bulldog hybrid at 7 weeks old
Dog DNA Tests