Love Those Mutts
Pictures of Mixed-Breed Dogs
Page 1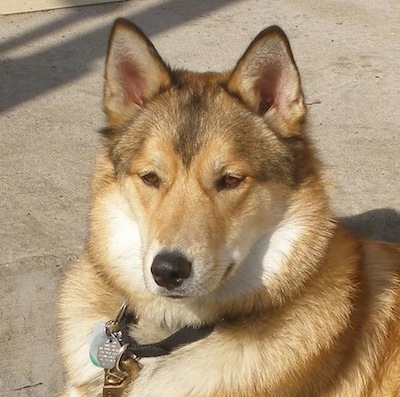 Mojo the DNA tested Husky, German Shepherd, Samoyed and unknown breeds mix at 3 years old—"We got Mojo as a 14 week old stray from our local humane society. We were told he was probably Husky/Collie mix. We did a DNA test and the results were Husky, German Shepherd, Samoyed and a lot of "mixed Breed". A normal DNA test will not test for wolf. We constantly get "he looks like" coyote, fox, wolf. Several people who claim to have worked with wolves are positive he is part wolf, who knows. Any description I read about hybrids, fits his personality and physical appearance perfectly. He has a calm/laid back demeanor and talking quietly to him works best when he is agitated. He has never bitten anyone, and my son has pushed all of his buttons to the limit. He will unobtrusively put himself between us and anything he views as a threat. He howls at all emergency vehicles. He has a sing song whine, and communicates very well, but rarely barks, which our neighbors love. He is wary of people he doesn't know, but LOVES to give kisses to children. Mojo is treat driven and has about 12 tricks. He eats to live not lives to eat."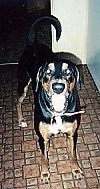 Butch, a Doberman / Boxer mix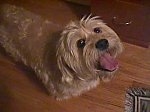 Daisy, a terrier mix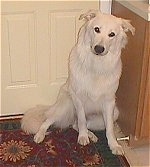 Jack, a German Shepherd / Great Pyrenees mix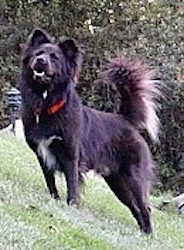 Shadow, a Belgium Groenendael / Chow mix

Manson, a Siberian Husky / Malamute mix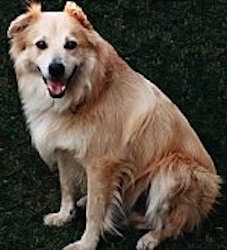 Quincy, a Collie / Samoyed mix
Daiquiri, a Beagle / Walker mix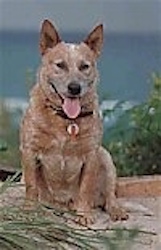 Slasher, a Bull Terrier / Australian Red Cattle Dog mix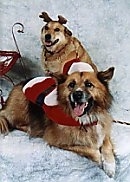 Magic is a Shepherd / Husky / Chow mix and Charlie is a Shepherd / Reindeer mix, but only once a year.
Dog DNA Tests