Rescue a Mixed Breed Dog
Mixed Breed Puppies for Sale
Love Those Mutts
Pictures of Mixed-Breed Dogs

Page 4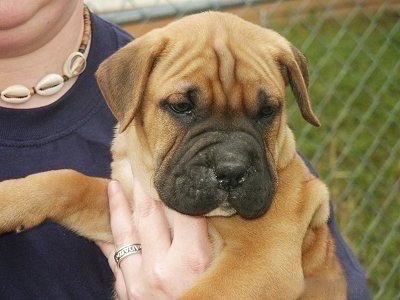 "This is a picture of my Boxer / Shar Pei mix puppy. Mom was full-breed registered reverse brindle Boxer and dad was full-blood blond Shar Pei. This picture was taken when he was only 8 weeks old. He is adorable; everyone thinks he is a fawn boxer from afar and then they see his Shar Pei face. We loved his look so much we got two, a male and a female. The female has green eyes, but otherwise looks just like him. The picture is of the male, Jude. The female we named Kizmet and call Kizzy."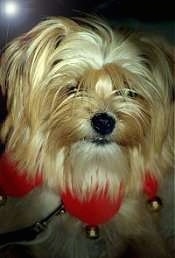 Lindsey
Lindsey may be a purebred pet quality Yorkshire Terrier or she may be a Yorkie mix. We will never know for sure, but one thing is for sure—she is a special, intelligent, sweet little dog who loves agility.
Rescued from a shelter in Denver, CO and doing great! It was going to be her last day of life when she was adopted by her new mom, Sharron Moore, who loves her more than anything.
Just look at Lindsey now!
All groomed up so pretty. If you are looking to adopt a dog please visit your local animal shelter and save a life like little Lindsey. You would be surprised by what wonderful animals you will find. They are waiting for someone like you to come and love them. See Lindsey doing agility.
_____________________________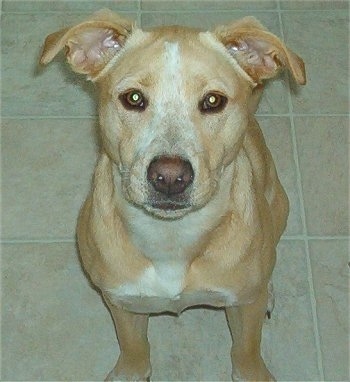 This is Sasha at 1 year old. The owners' vet thought she was a Labbe (Lab / Beagle mix) however the ears indicate that there is something else in her mix. Neither Labs nor Beagles have ears that stand up like that. She is beautiful no matter what she is mixed with.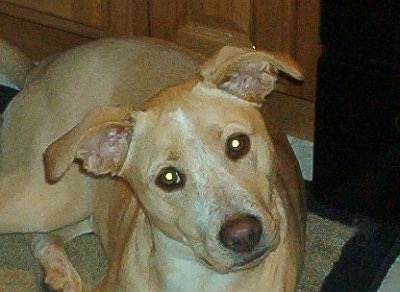 Sasha at 1 year old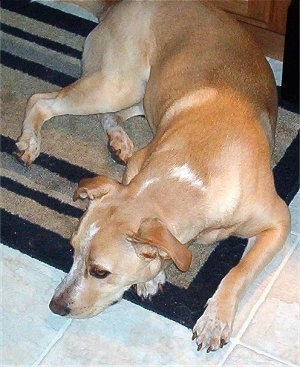 Sasha at 1 year old
_____________________________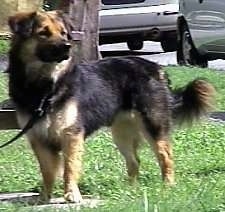 Hush at 1 year old Shepherd mix
_____________________________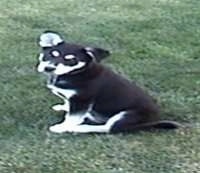 Einstein, a Husky mix at 3 months old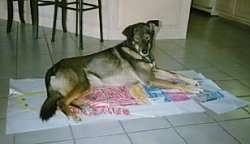 Cody the Alaskan Malamute / Husky mix
_____________________________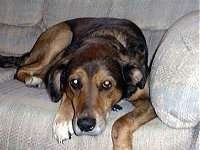 Jordie, a German Shepherd / Beagle mix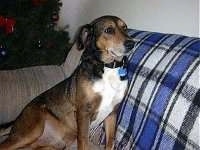 Jordie, a German Shepherd / Beagle mix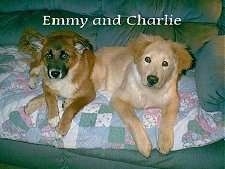 Brother and sister Shepherd and Chow ?
_____________________________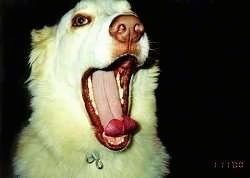 Max, a Husky / Polar Bear ;-) (actually, half Yellow Lab but polar bear sounds so much better)
_____________________________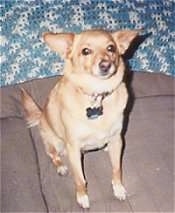 Russell McAlpine McGuillicutty - Allen Bubba Joe Moe Bowers or "Rusty" as his owners call him
_____________________________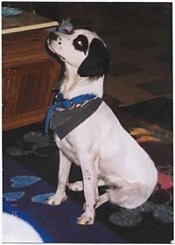 Sadie, a Brittany Spaniel / Australian Shepherd mix
.