Rescue a Mixed Breed Dog
Mixed Breed Puppies for Sale
Love Those Mutts
Pictures of Mixed-Breed Dogs

Page 7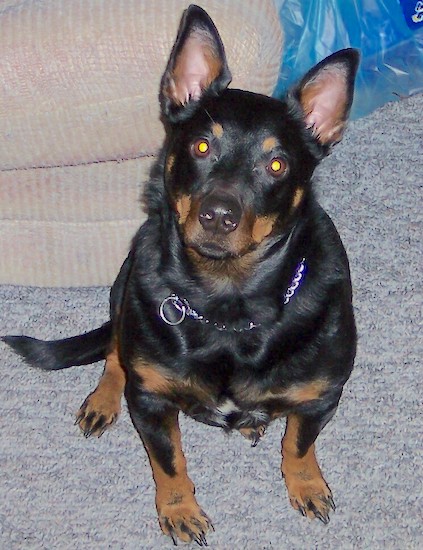 "These are pictures I took of my 5-year-old dog, Bear; he is an unusual hybrid. His mother is a Rottweiler and his father is a Welsh Pembroke Corgi. He is 40" from nose to the tip of his tail and stands 14-1/2" at the shoulder. For as small as he is, he makes up for it in sound; he sounds just like his mother. Most people coming to the door think we have a big, huge dog. One of his best tricks is that he can jump straight up in the air as high as 5 ft. He believes he is a Rottweiler, I think, because when he sleeps next to us, he tends to take up most of the bed or sofa. His pet peeves are to have his feet and tail touched. His favorite form of exercise is to get grubbed into a frenzy and then tear through the house, room to room, with us in hot pursuit. He is a cuddler, he loves to snuggle every chance he gets; he's my 45-lb. lap dog."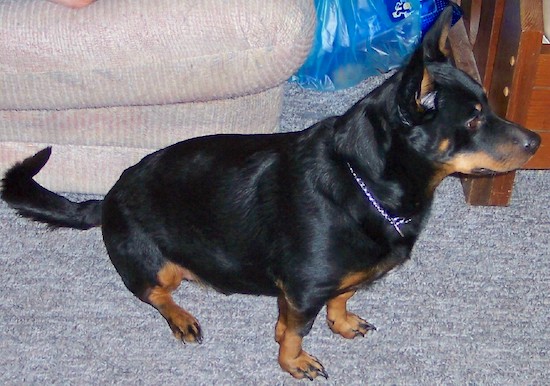 Bear the Rottweiler (mother) and Welsh Pembroke Corgi (father) hybrid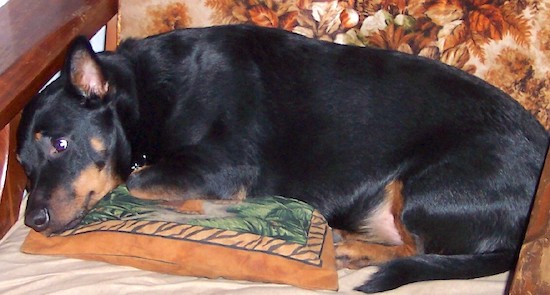 Bear the Rottweiler (mother) and Welsh Pembroke Corgi (father) hybrid
____________________________________________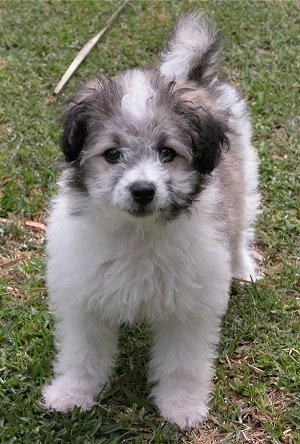 "Sheltee the gorgeous white and sable, mischievous puppy at 9.5 weeks old—I can't wait for her to grow to see what she will look like. She is very active, intelligent and loves to splash around in water, then sometimes will run around in the garden and gets very dirty, needing then to have a bath. She loves the splashing of water so much that she nearly ended up in our koi pond; I only just managed to save Sheltee from falling in completely. The love of water must come from the Maltese / Poodle combination."
____________________________________________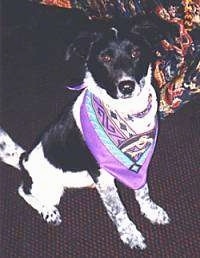 Cisco, a Australian Cattle Dog / Border Collie mix
____________________________________________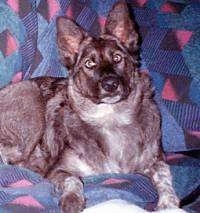 Willow, a German Shepherd / Timber Wolf / Jack Russell Terrier / Blue Heeler mix
____________________________________________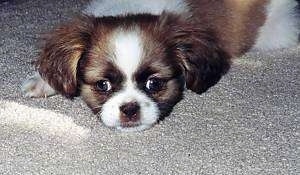 This is Taz Baby...cute, huh? He lives up to his name. He is a Shih-Tzu mix(?)
____________________________________________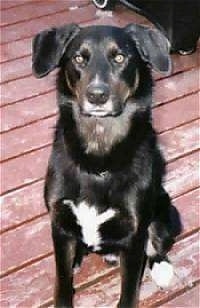 Shadow, a Collie / Labrador / German Shepherd mix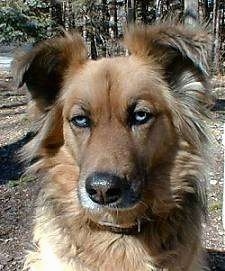 Megan, an Australian Shepherd mix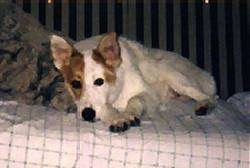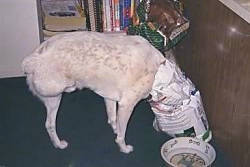 This is Rudy. He was adopted from the pound almost two years ago, with a gunshot wound. Due to the shot, he now has three legs. He is believed to be an Australian Cattle Dog / Border Collie mix. He loves herding his ball, the other dogs, the cat and his owner's fiancé!

The picture on the left is Rudy on "his" couch (his owners haven't told him yet that it is really theirs!) and the picture on the right is Rudy's response to being put on a diet!
____________________________________________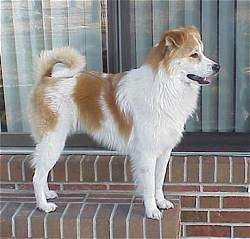 Millar the ?????? mix ("Heinz 57" dog)
____________________________________________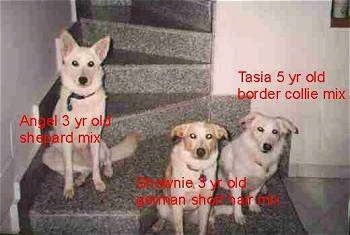 ____________________________________________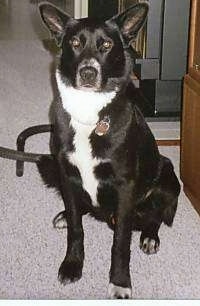 Winston, a German Shepherd / Lab mix