Love Those Mutts
Pictures of Mixed-Breed Dogs
Page 8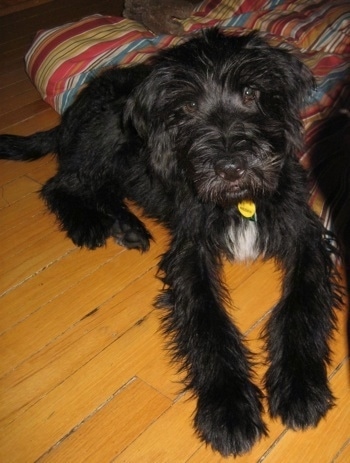 "I adopted Milo off Petfinder, and it has been quite a ride—he was listed as a Labradoodle, but his brother was DNA tested with the Wisdom Panel, and it appears they're a combination of Soft-Coated Wheaten Terrier and Greater Swiss Mountain Dog (!!). In this picture, he is about 50 lbs. and not quite a year old, and just the mellowest, most affable guy. He sheds more now than he did a month ago, so we'll see what happens with that, but I have no allergic response to him at all. He's also great with my cat, who is old and slow enough to not be a good chasing target."
Update on Milo—"I had the Wisdom Panel DNA test done on him by my vet, and it turns out he's about as mutt-y as a mutt can be: 'traces' of Tibetan Terrier, Brittany Spaniel, and Rottweiler, but basically the offspring of mutts who were probably themselves offspring of mutts! I couldn't be happier to have him."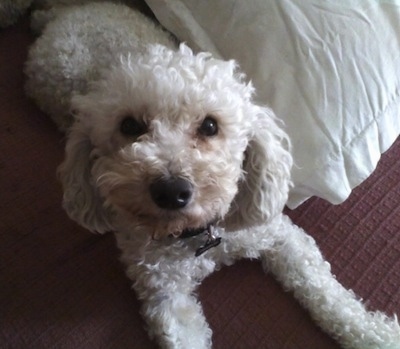 Charlie the Poodle mix at 5 years old—"Charlie was adopted when he was 10 months old. He is a great dog. He loves other dogs, cats (he lives with three of them) and adores children. I recently had a DNA breed test done for Charlie. He is mostly a Miniature Poodle. The other breeds are: Lhasa Apso 6.25%, Manchester Terrier 3.50%, Border Terrier 2.72%, Akita (imagine that, LOL) 2.54%, and Curly-Coated Retriever 1.64%. He must get his bark from the Akita because for a small dog he has a loud bark."
This is Lacey at 3 years old. "Her mother was a purebred Lhasa Apso, and her father was a purebred chocolate Lab. They were neighbors, both breeding dogs. Well, I don't need to tell you the story, I am sure you have heard it a thousand times."
"We now have a wonderful dog with the temperament of an angel. She is a mid-sized dog. When my daughter was 4 months old and learning to crawl, she managed to get hold of Lacey in an unmentionable place. Lacey didn't even get up, just yelped once. My mom had to pry the 4-month-old's death grip off."
"We have had nothing but complications with her, though. She is built like a Lab, but her insides are that of a Lhasa. So having puppies would surely kill her. This is not a safe dog to breed."
"This is a Beagle / Labradoodle puppy at 5 weeks old. There were 5 all black pups and 1 black and white pup in the litter. Some have curly hair, to getting curly hair, all of them are long haired, versus the normal short hair that a beagle has. They also seem to have longer ears and tails. They are super cute and seem to be small like the mother, she's about 13 inches tall."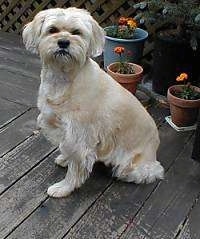 Daisy, a terrier mix adopted from a shelter; she loves everybody including cats, other dogs and kids.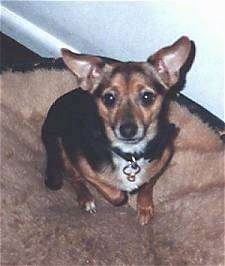 Chico the Chihuahua mix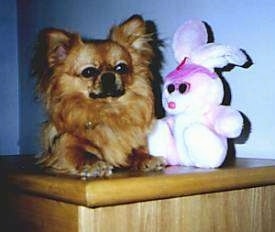 Forward, a Chihuahua mix From Beijing, China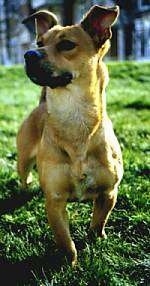 Bob, a Miniature Chinese Hound from Beijing, China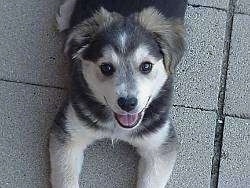 Sophie is a Border Collie mix, according to the rescue shelter where she was adopted. She was abandoned in a dumpster with her 9 brothers and sisters.
Dog DNA Tests