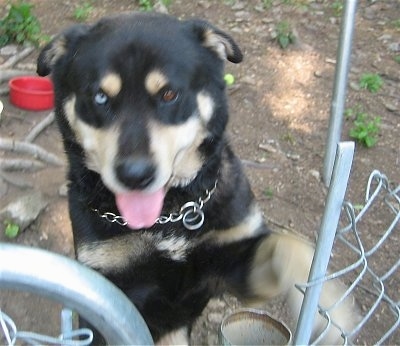 Stevo the Husky / Rottie / Lab mix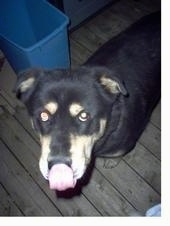 Stevo the Husky / Rottie / Lab mix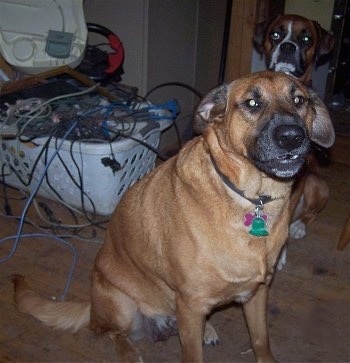 "This is a picture of my dog Roxxianne and her friend (that you can barely see) the Boxer Maggie. Roxxianne is a great dog. She has the best temperament. She is a complete and total couch potato! And I love her. She is a Bloodhound / Black Lab / German Shepherdmix. I saved her off of the streets when she was about 3 months old. I have loved her ever since. Roxxi can be an active dog. She loves to be around people. She isn't aggressive at all, unless you try to break in. She was a life saver when she was about 1 year old. I was falling off of a rail on a swing set and I screamed, then I saw her running out of the house and into my backyard. She then saw me as I was struggling to hang on and she ran into the house, grabbed my mom's shirt and pulled her out and then all was good."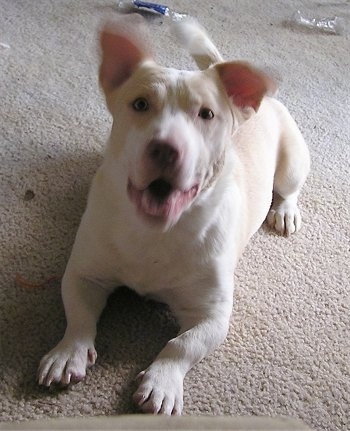 "I took this picture of Outlaw, a Cardigan Corgi / Pitbull mix, days after rescuing him from the Eastern Shore Animal Rescue League, almost 2 years ago. He is a handful, but a very loving dog. He gets along extremely well with my 2-year-old female pitbull Shelby. Shelby the Pitbull is 90 lbs.; Outlaw is now 40 lbs. and is the alpha dog."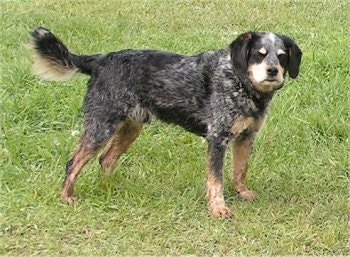 "Sammy is half Cocker Spaniel and half Blue Heeler. He is 7 years old in the photos. Sammy is a great dog, about 12 inches tall. He is small enough to be in the house or car and big enough to catch a flying Frisbee and cause intruders to be cautious. He always lets us know when people or other animals come on the yard but he never bites or gets mean. He loves to be a part of everything we do and never has run away from home, even when he is outside without a fence or being tied up."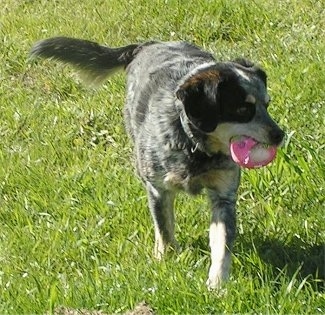 Sammy the Cocker Spaniel / Blue Heeler mix at 7 years old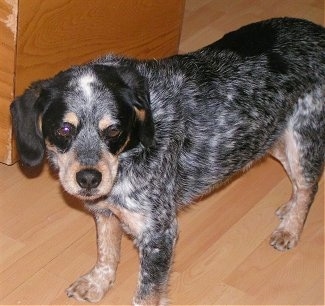 Sammy the Cocker Spaniel / Blue Heeler mix at 7 years old
Sammy the Cocker Spaniel / Blue Heeler mix at 7 years old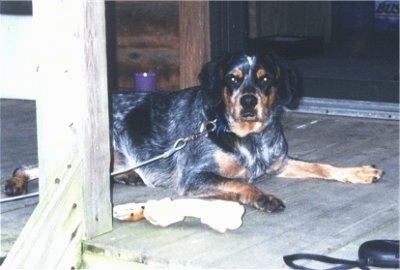 Trucker the Cocker Spaniel / Blue Heeler mix at 7 years old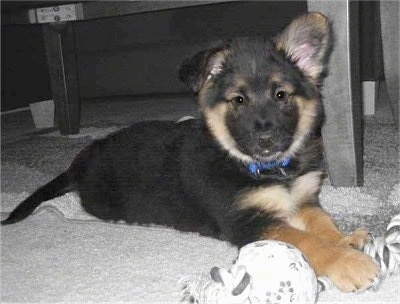 Max the German Shepherd / Husky mix puppy at 2 months old