Love Those Mutts
Pictures of Mixed-Breed Dogs
Page 12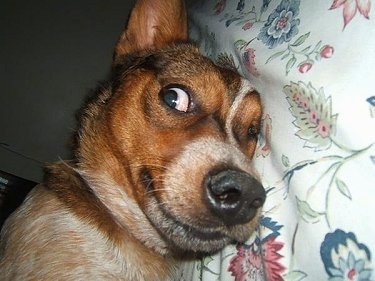 "Hello, my name is Muttlee Bear and I am a 1-year-old Chocolate Queensland Shepherd mix (Chocolate Lab / Queensland Heeler / Australian Shepherd). You may be wondering why my parents only took pictures of my right side. That is because it is my good side. You see, I lost my left eye to a mean old Husky my Daddy used to have when I was very young, but don't feel bad for me because I am a very happy and healthy boy-pup. I love to play—all day long if Mom and Dad can keep up. Then at night I cuddle up in bed with my humans 'til I'm ready to move to the foot of the bed—or sometimes the floor—and let them sleep.
Sincerely,
Muttlee Bear Milhouse
(Typed by Muttlee's Mom, Ashley because M.B. isn't very good with the keyboard)"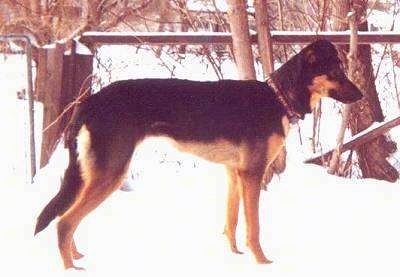 Here's an interesting mix. She's a one-year-old German Shepherd / Whippet mix. Her name is Roo.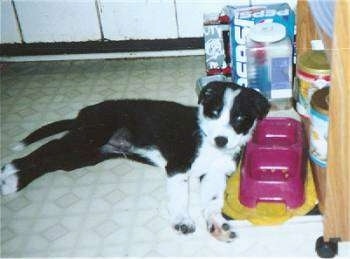 Buddy, a Border Collie / Rottweiler mix puppy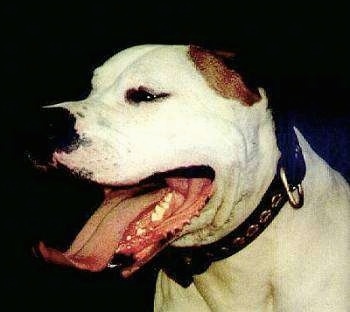 Scotty, an American Staffordshire Terrier / Bullmastiff mix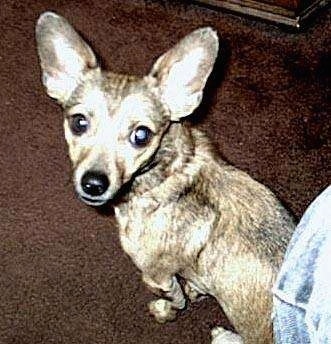 Mitzy, a Chihuahua mix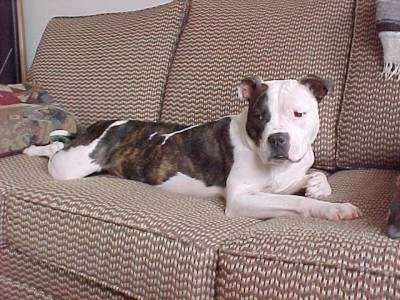 Petey doing what he does best, being a couch potato! He is a Bulldog mix—maybe Pit Bull / English Bulldog or Boxer / English Bulldog. Whatever kind of Bull that is in him, he sure is COOL!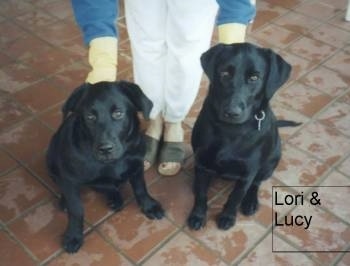 Lori and Lucy—Lori on the left is 6 months old and Lucy on the right is 10 months old. "I have had Lucy since she was 6 weeks old and got Lori when she was 8 weeks old. They were dropped by someone at the golf course I belong to. I am not completely sure of their breed, but my vet thinks they are predominantly Labs."
Dog DNA Tests