Love Those Mutts
Pictures of Mixed-Breed Dogs
Page 18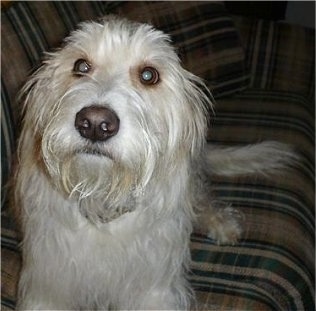 Abbie, Jack Russell mix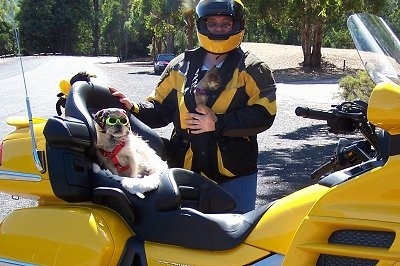 Teddy, a terrier mix on the seat of the bike and Buddy, who is a new addition to the family, inside her owner's coat—Buddy is a Chihuahua / Jack Russell cross seen here at 4 months old and this was her first trip on the bike. Both love the bike and Teddy has no problem with the doggles and scarf as she knows they are associated with the bike only. When Teddy gets off the bike she paws her doggles off and they slip down around her neck and she carries them there.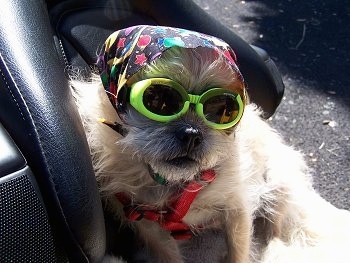 Teddy with a scarf on her head—this is to stop her ears from flapping, as they get sore.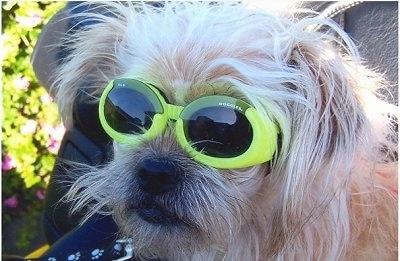 Teddy (terrier mix) riding on motorbike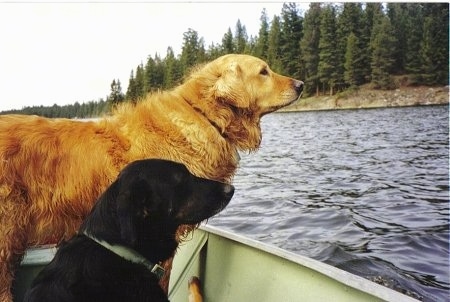 Sandy (top) a Golden Retriever / Black Lab mix and Kita, a good old-fashioned mutt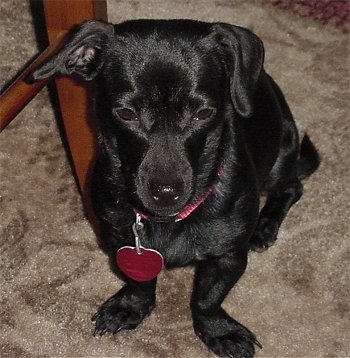 Flipper the Patterdale Terrier / Dachshund mix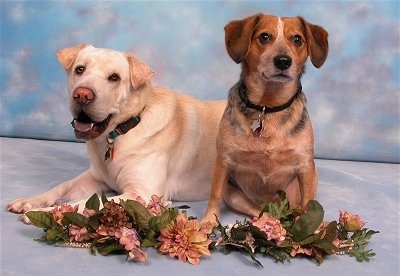 Ming (left), Lab / Shar-pei mix and Iris (right), Beagle / Blue Heeler mix live on the Connecticut shore, where they love to swim and chase seagulls.